Maestitium – Tale of the Endless [EP, 2021]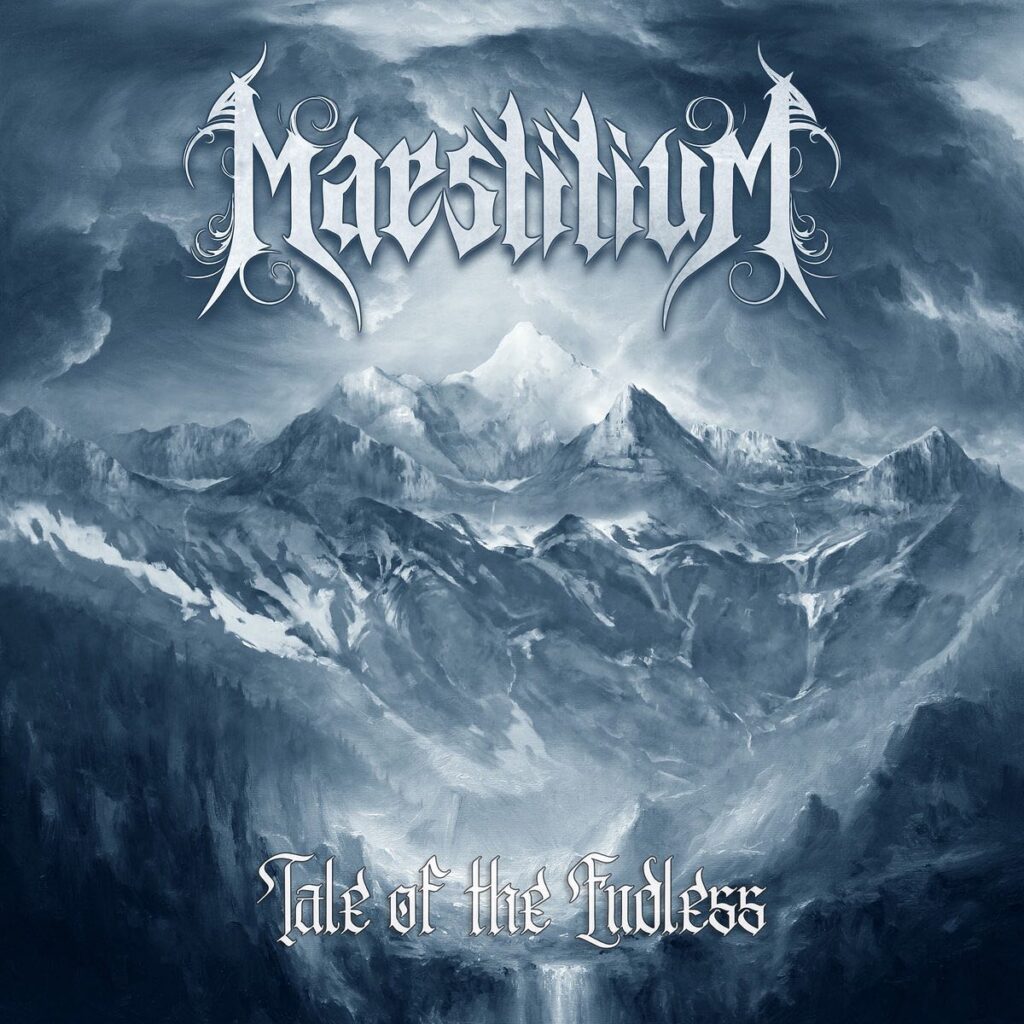 Ada masa saya akan jadi obses dengan Melodic Death Metal stail Finland. Banyak jugak band jenis ni yang wajar diberi perhatian kerana stail mereka yang distinctive. Dan saya menyangkakan Maestitium juga dari sana! Rupanya mereka berasal dari Sweden yang memainkan Melodic Death Metal, seperti yang boleh didengari dalam EP pengenalan 'Tale of the Endless' yang keluar pada 5 Februari 2021 melalui Black Lion Records.
Tales of the Endless sekadar menghidangkan 4 trek namun sudah cukup untuk membuktikan keupayaan Maestitium. Perlu saya kongsikan, yang Maestitium adalah projek solo Elias Westrin yang menjemput ex-drummer Dark Funeral, Nils Fjellström dan bassist Deathbreed, Anton Flodin untuk execute ideanya. Hasilnya adalah Melodic Death Metal yang berperisa Finland; melodic riffs yang dingin dan melancholic, diselit clean vocals yang mournful sekali-sekala menggantikan death grunt yang padu. Tales of the Endless diperkuatkan dengan permainan keyboard yang memantapkan feel sejuk-sejuk, hutan-hutan serta petikan gitar akustik yang further enforcing the mournful feeling. Tales of the Endless mempunyai antara solo gitar yang menarik sepanjang 2021 ini. Sungguh menggamit jiwa. Kejap sedih, kejap marah, kejap jadi reflective.
Saya fikir album ni memang berfokus kepada mereka yang jiwa sedang parah dan bergenang dalam hiba. Saya tak boleh mengelak daripada membandingkan band ini dengan Insomnium because they clearly draw the same vibe and feels. Yang penting catchy dengan dynamic yang best. Anda patut dengar Maestitium jika anda into Finnish Melodic Death Metal. Perlu saya cakap di sini, Tales of the Endless adalah debut yang cukup impressive.
Tale of the Endless kini terdapat dalam format CD dan muat turun digital.
FFO: Insomnium, Kalmah, Eternal Tears of Sorrow