Crawl Below – 9 Mile Square [Full Length, 2021]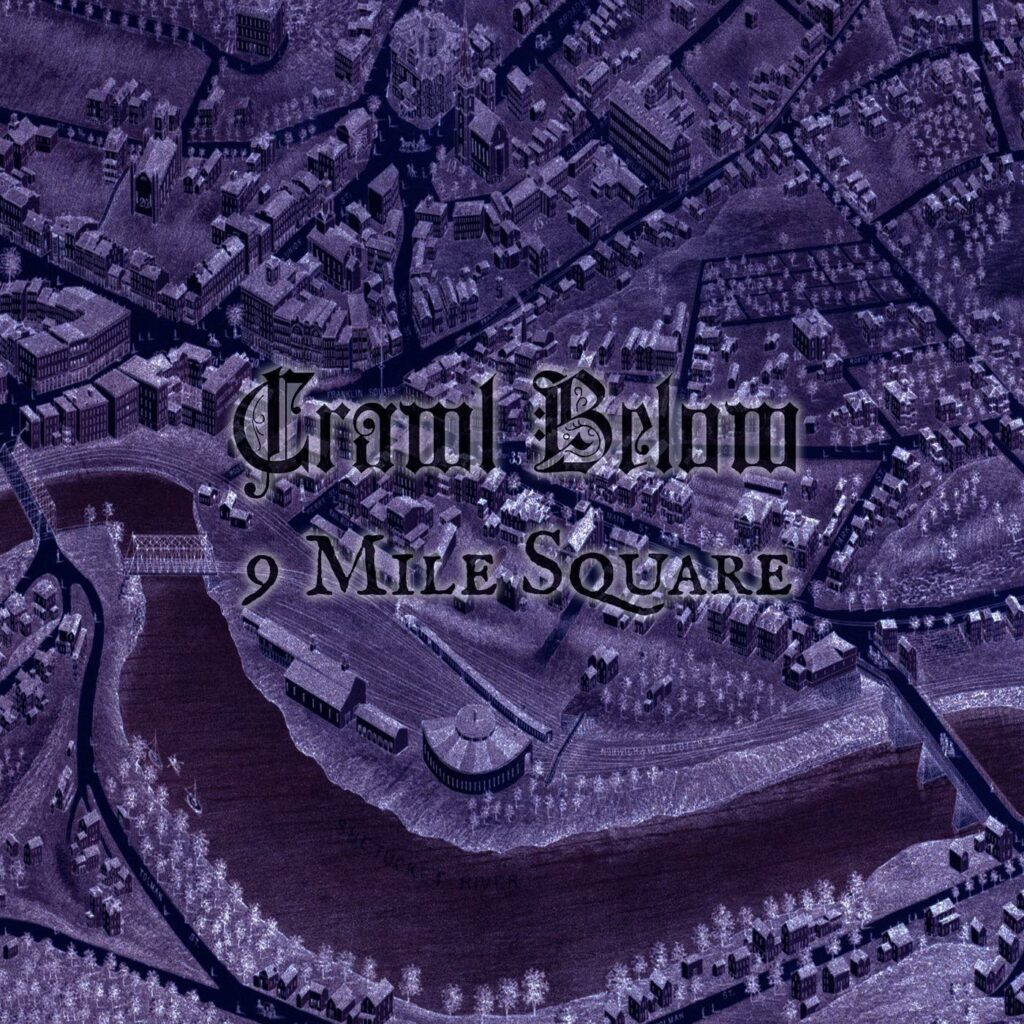 Mendengar album penuh ketiga daripada Crawl Below, band Post-Metal AS ni buat saya tertanya-tanya bagaimana saya tak perasan kewujudan mereka selama ni? Album berjudul '9 Mile Square' ni membawakan perisa Post-Metal yang suram dan Doom-ish dengan crooning ala The Cure. Sedap pulak. Buat pengetahuan semua, 9 Mile Square telah keluar pada 12 Februari 2021 lalu.
Album ini menghidangkan 6 trek Post-Metal yang bersalut Doom dan jugak ada sikit-sikit Goth. To be honest, gaya mereka ni ada mainstream appeal terutamanya suara yang macho (yang kadang-kadang mempunyai beberapa layer, which is awesome to hear!) mengadu sedih yang contrast dengan muzik yang super heavy (dan catchy). Senang cakap ia adalah album yang harsh tapi cukup comforting. Ini satu kombinasi yang aneh but somehow works for them.
Saya menyukai songwriting yang menumpukan melodi-melodi indah tapi sedih dengan tempo yang perlahan (sungguhpun ada section menggunakan twin pedal) untuk mengekalkan mood somber Crawl Below. Gitar nampaknya ditune rendah untuk memberi tone yang jangly namun sayu didengar. Dram pula bergerak perlahan memberi rentak yang heavy tapi simple tanpa perlu show off, cukup sekadar enhance the feels. Crawl Below membuktikan you can still be appealing walaupun band anda mempunyai sound berat bertan-tan. Saya percaya 9 Mile Square adalah soundtrack untuk move on dan mengasihani diri sendiri semasa dalam process grieving. It's heavy, it's sad but also somehow offers an glint of hope at the end of it. Percay atau tidak, anda kenalah dengar sendiri.
9 Mile Square kini terdapat dalam format CD dan muat turun digital.
FFO: Type O Negative, Woods Of Ypres, The Cure, Katatonia