Eximperituserqethhzebibšiptugakkathšulweliarzaxułum – Šahrartu [Full Length, 2021]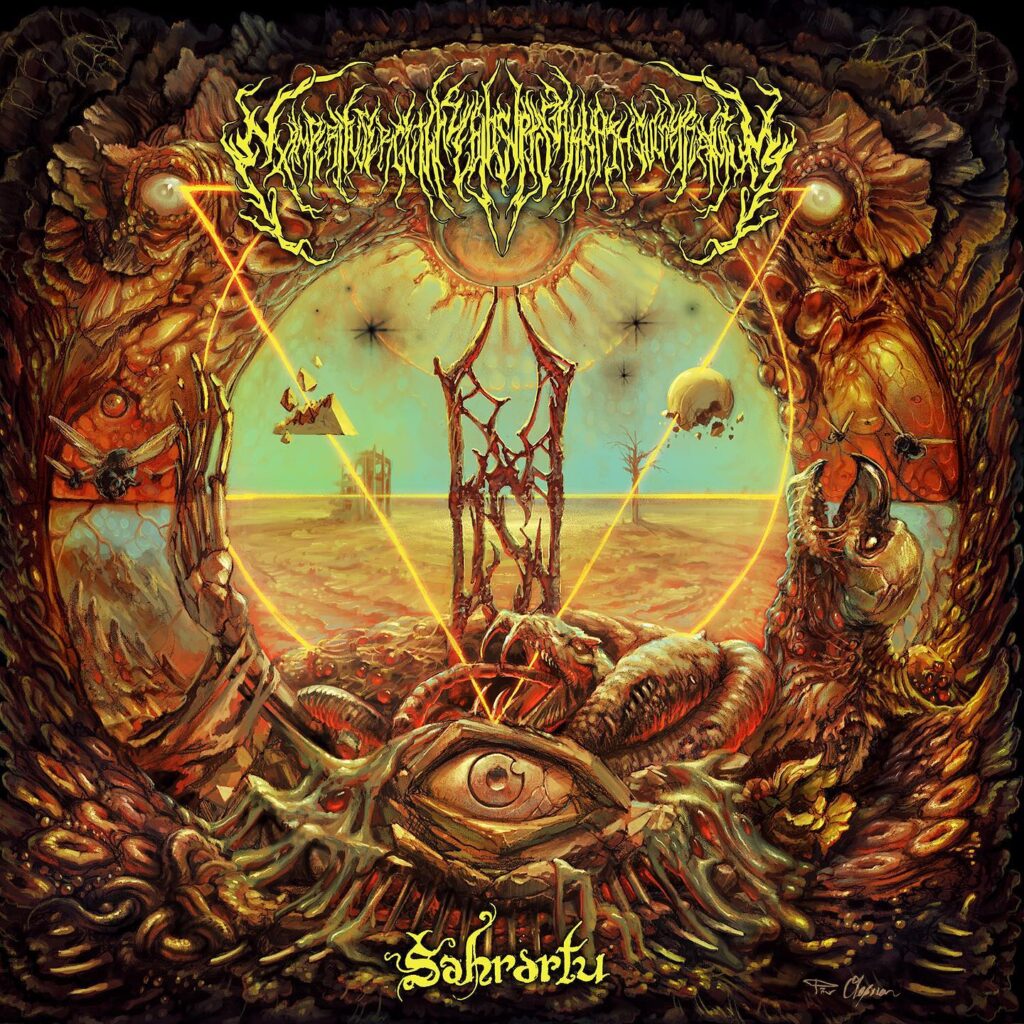 Belarusian Occult Technical Death Metal mavericks, Eximperituserqethhzebibšiptugakkathšulweliarzaxułum has returned with new full length offering, 'Šahrartu' via Willowtip Records on 29th January 2021. The band gained quiate a bit of notorierity with its lengthy and difficult name to pronounce but are they at least a decent Tech Death band?
Well, colour me surprised. What a punishing Tech Death Metal it is. Šahrartu sounds like if Nile took a different direction towards Sumerian and Babylonian mysticism. Also they're evidently less chaotic version of Nile, with emphasis on drone and atmospheric passages to further drive their Sumerian/Babylonian topics. Šahrartu is undeniably heavy with face tearing abrasive riffs, followed by non-stop inhuman drumming (love the snare tone!) and barking monstrous vocals.
Like I said earlier, Šahrartu is a punishing and intense Tech-Death Metal album. It's not only the straightforwad brutality that had my attention, but also the slow, almost epic and doom-like parts in the album. Especially the fifth track, it reminds me so much of Nile's To Dream of Ur, with so much thought put into the track. The rest are unhinged brutality demonstrated by powerful mastery of their instruments. Their brand of Occult Technical Death Metal is clearly set them apart, so don't sleep on this. You're watching a band on their way to prime in few years time.
Šahrartu is now available in CD, vinyl, and digital download format.
FFO: Nile, Decrepit Birth, Melechesh, Suffocation