Seven Doors – The Gates of Hell [Demo, 2021]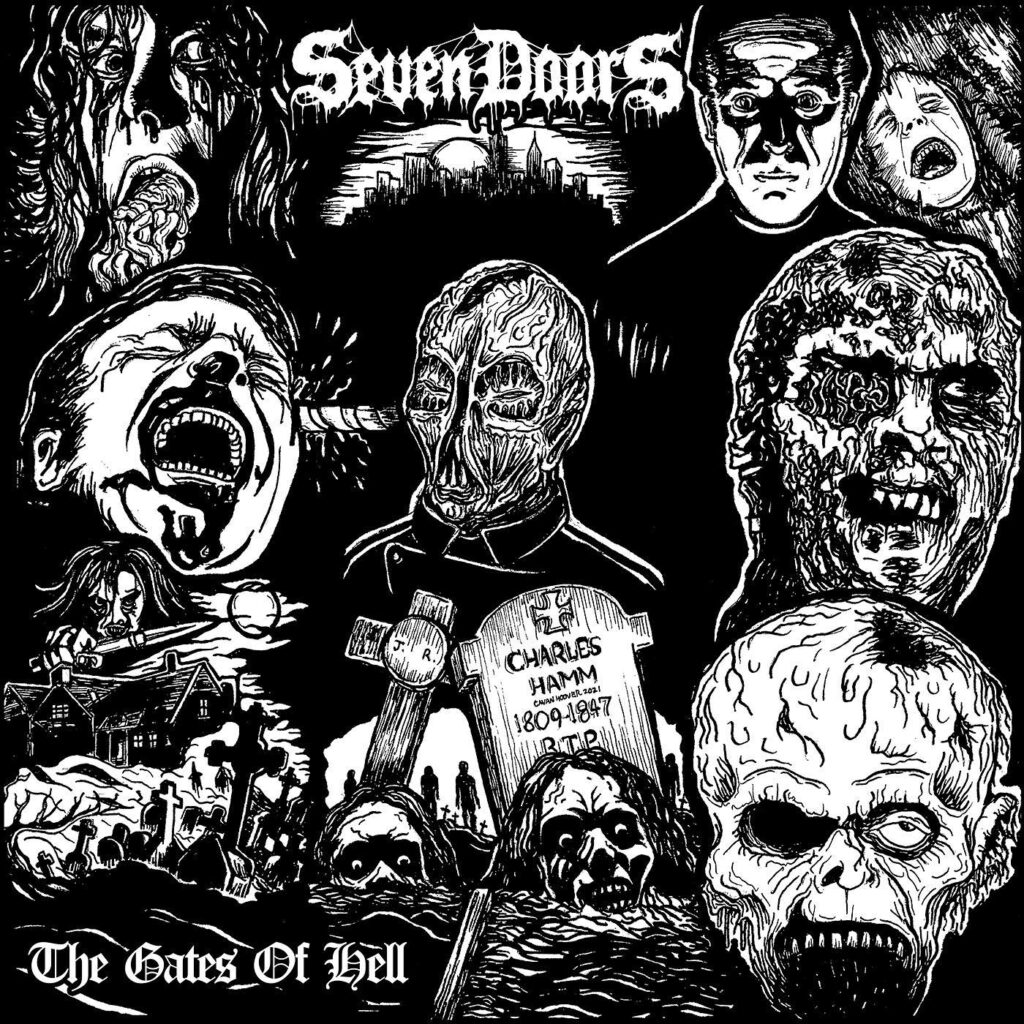 Kalau lihatkan nama, mungkin ada tak menyangka Seven Doors memainkan Death Metal gaya old school yang vicious dan berbisa. Seven Doors yang dari UK ini merupakan projek solo yang telah mengeluarkan demo berjudul The Gates of Hell yang dikeluarkan secara independent dan kemudian menerima keluaran semula melalui Redefining Darkness Records.
The Gates of Hell menawarkan 4 trek yang boleh tahan panjang, namun mendemonstrasikan relentless energy ala old school yang bersilang antara Death dan Thrash Metal early 90s. Semestinya ada terselit solo gitar sepam dua yang meraung-raung. Tempo yang boleh tahan laju meletus-letus sepanjang demo diperhebat pulak vokal yang monstrous. The Gates of Hell berkiblatkan tema horror dan gore, dan terserlah melalui execution yang garang tak bertepi dengan riffs yang seakan familiar, terutama kepada peminat Death Metal 90an.
Pada saya, The Gates of Hell benar-benar memberikan feel kegemilangan Death Metal 90an. Sebenarnya kalau kata album ini direkod pada dekad itu pun, saya mungkin akan percaya memandangkan tone dan executionnya memang mirip gaya era tersebut. Well, mungkin vokalnya lebih terarah kepada Death Metal yang lebih moden, but whatever. Saya syorkan kepada kaki Death Metal era 90an untuk check out band berpotensi ini!
The Gates of Hell kini terdapat dalam format kaset dan muat turun digital.
FFO: Gorguts, Asphyx, Death, Skeletal Remains, Obituary