Fossilization – He Who Name Was Long Forgotten [EP, 2021]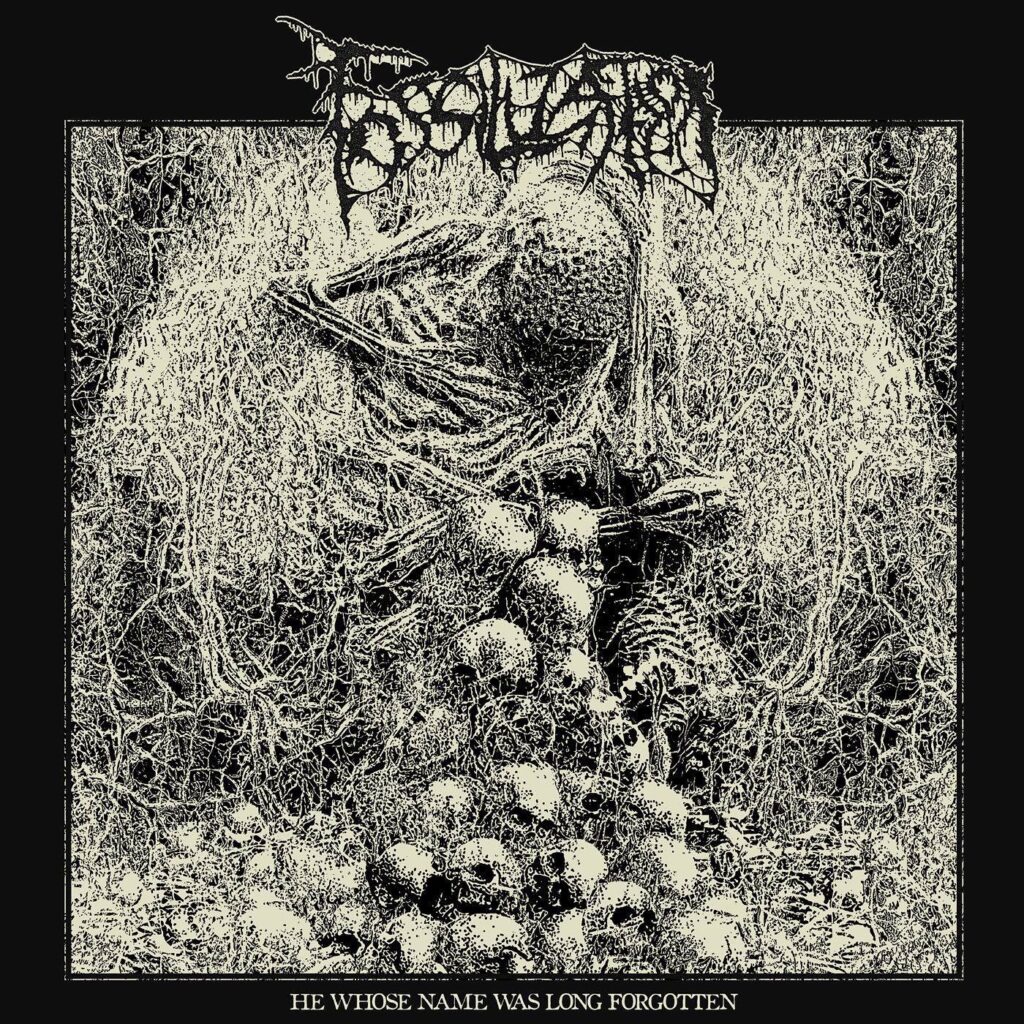 Mak oi, berdengung telinga dibuatnya. Debut EP daripada unit Cavernous Death/Doom Metal Brazil ini padat membedil telinga dengan sound yang dense dan terrifying. 'He Who Name Was Long Forgotten' kini dikeluarkan melalui Everlasting Spew Records yang menjanjikan hasil cukup punishing, keji dan intense.
Tak terasa pun playtime EP ini yang berdurasi 24 minit memandangkan setiap trek cukup solid membanting pendengaran dengan stail Death Metal yang savage. Konsisten berbunyi creepy dan uncomfortable sekalipun alternate antara face-bashing Death Metal dan Doom Metal merangkak membuatkan EP ini mempunyai dinamik yang baik. Gitar yang berbunyi rendah dan tebal memberi extra edge kepada Fossilization dari segi execution, ditambah pulak dengan feel dissonant. Berat tak terangkatlah! Diperkaya dengan vokal bernada rendah membalun setiap trek, lirik pun barely intelligible, saya fikir EP ini memang terrifying.
Bunyi yang massive dan nicely executed tanpa ruang untuk kesilapan membuatkan EP ini wajar diketengahkan. Pada saya kekuatannya adalah massive sounding guitars yang membuatkan semua elemen clicked into place selaku soundtrack kepada setan kuburan yang cuba nak keuar dari liang lahad. Ini terbitan yang mengancam dan mampu mengegar kepala lutut to even the most hardcore Death Metal fans.
He Who Name Was Long Forgotten kini terdapat dalam format CD dan muat turun digital.
FFO: Dead Congregation, Krypts, Phrenelith, Engulfed, Altarage