Midnight Betrothed – Dreamless [Full Length, 2021]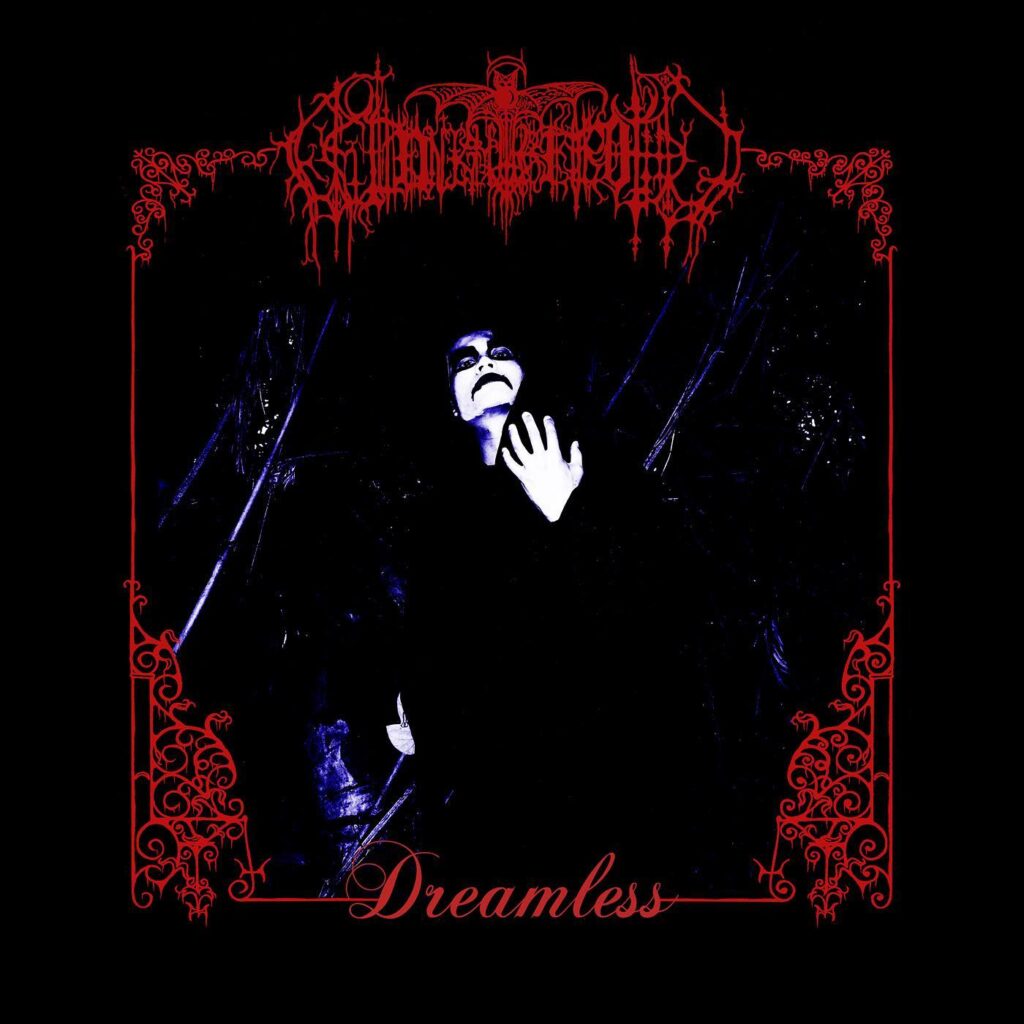 Midnight Betrothed adalah contoh band yang berdiri di grey area. Memainkan Symphonic Black Metal dengan elemen Dungeon Synth, pada saya ia bukan total Black Metal, tetapi terlalu noisy untuk Dungeon Synth. Label mereka Northern Silence Productions yang bertanggungjawab mengeluarkan album terkini 'Dreamless' menggelarkannya sebagai Neoclassical Necro Synth disebabkan sound keyboard yang mendominasi.
Dreamless, seperti terbitan sebelumnya, mempunyai feel dreamy, romantic dan necro. Dengan sound yang hauntingly beautiful tapi kotor, sebu dan almost tenggelam, saya strangely attracted dengan bunyi synth/keyboard yang seakan classical cukup loud, menenggelamkan gitar yang buzzing dan dram berbunyi mesin. Vokal pula parau bergema, cenderung menjadi sebahagian daripada instruments. Highlight album ini tentulah synth yang cukup lincah. Dengar banyak kali terasa macam soundtrack game pun ada. Permainan keyboard cukup menyinar (mana taknya, dah jadi central figure in the mix) sehingga menutupi kekurangan lain. I mean, I wish the guitar were a bit pronounced and drums replaced with organic sounding. Saya fikir the whole thing memang intentional; beautiful mess. kalau dibuat semuanya balanced nanti dah tak stand out dan unik pulak.
Dreamless bukanlah untuk semua. Pada saya ia memerlukan acquired taste untuk get past the buzzing murky guitar and the drum machine. Midnight Betrothed mempunyai potensi untuk berkembang menjadi lebih baik terutamanya dengan sound keyboard yang distinctive (macam Dimmur Borgir era awal pun ada!). Don't sleep on this.
Dreamless kini terdapat dalam format CD dan muat turun digital.
FFO: Lustre, Unreqvited, Summoning, Forlorn Citadel