Scepter of Eligos – Inverted Illusions [Full Length, 2021]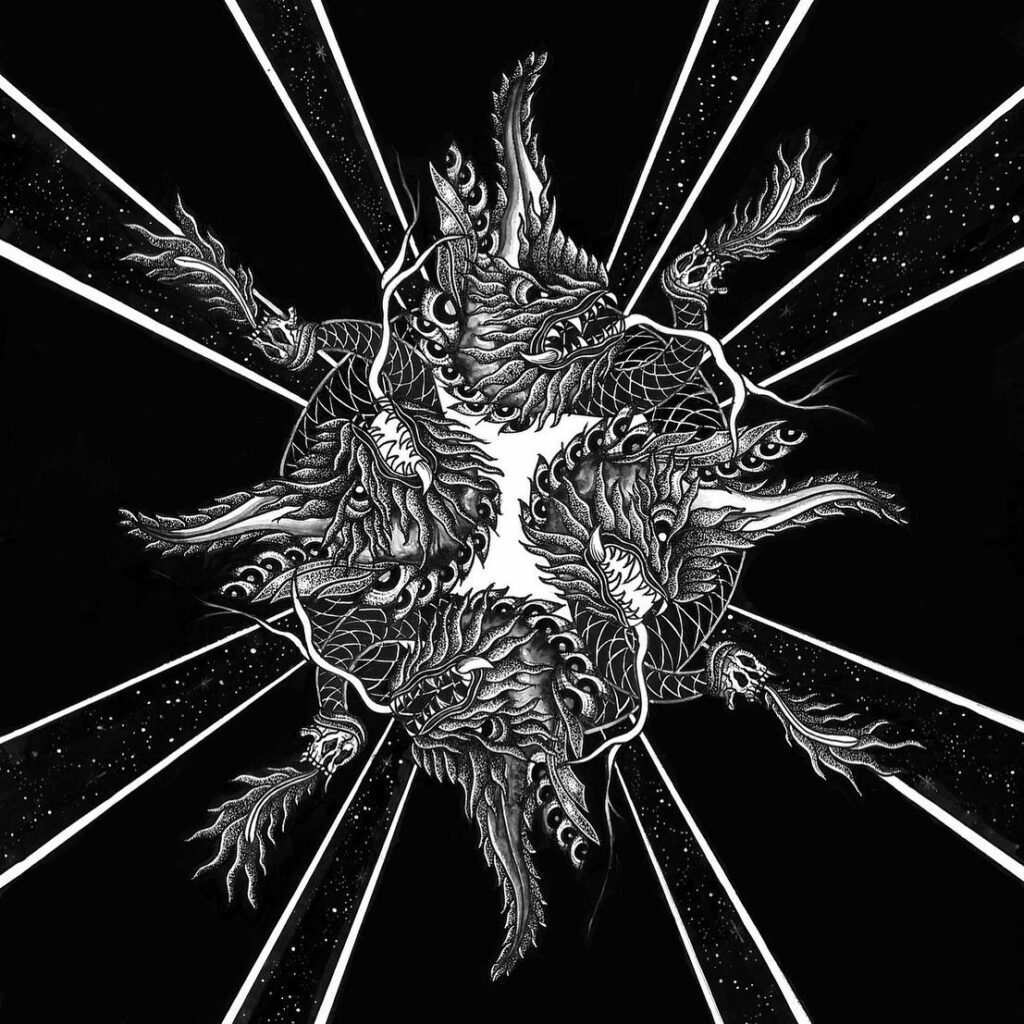 Scepter of Eligos, band Death Metal yang bertapak dari Colorado, US adalah sebuah band 3 piece yang membawa music bertemakan Occultism,Psychadelic, Satanism dan Doom. Nama Scepter of Eligos diambil dari buku tulisan Aleister Crowley (ya yang lagu Black Sabbath Mr Crowley tu), seorang satanist yang describe Eligos sebagai satu Jembalang/Iblis yang dikatakan mempunyai character berkepala kambing, menunggang Kuda hitam bersayap, satu tangan memegang scepter (tongkat untuk upacara keagamaan/cult) dan satu tangan lagi memegang seekor ular. Wicked.
Telah mereleasekan beberapa LP Demo etc sejak 2013, kini mereka kembali dengan LP Inverted Illusions, yang officially telah dilancarkan pada 29 Januari 2021. Tetap berpaksikan resepi lama death metal, production ini taklah terlalu berbunyi modern, guitar  ada vibe 90's death metal dalam setiap track dengan sedikit hint vocal reverb, gitar membawa sound  fuzz, distortion lo fi seakan akan bunyi pedal Proco Rat (distortion pedal level cult), dengan bass dan drum track yang tak overly fine tuned tapi terang. Drummer memang tight permainannya. Sound amp solid state berkumandang dalam setiap track.Macam aku kata tadi, 90s death metal vibe, Sedap
Track yang menjadi pilihan aku adalah track no 1 berjudul Reabsorbed. Good introduction dengan permainan yang berat. First time hearing this and I thought; "Whoa Macam Incantation!". Release yang tak mengecewakan. 8/10. Killer sound!
Inverted Illusions kini terdapat dalam format muat turun digital.
FFO: Incantation, Grave, Immolation