ROH – Joget Ilusi [Single, 2022]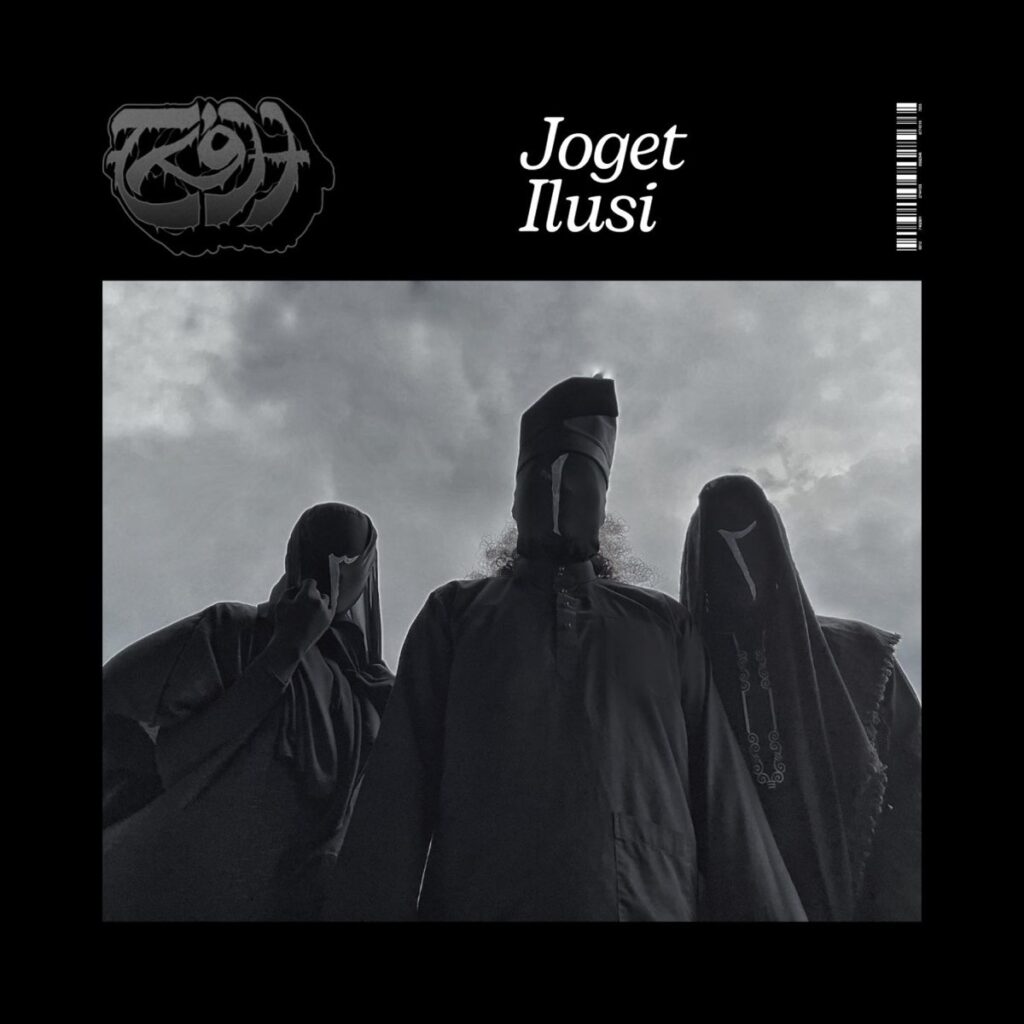 Kolektif pemuzik Nusantara dari Malaysia, Singapura dan Thailand dikenali sebagai ROH baharu sahaja mengeluarkan single mereka yang berjudul 'Joget Ilusi'. ROH memainkan stail muzik yang menggabungkan genre cukup diverse daripada Prog, Hard Rock, Pop sehinggalah kepada Black Metal. Mindboggling? Wait until you hear their music!
Joget Ilusi adalah trek yang bertempo sederhana dengan majoritinya mempunyai sentuhan Hard Rock ala Deep Purple, ditabur sedikit feel Opeth (era Prog-Rock mereka) dan a very faint trace of Black Metal melalui tremolo picking dan drumming sedikit chaotic di penghujung lagu. Vocal-wise ia adalah nyanyian standard untuk muzik Pop Rock, jelas dan mudah difahami berselang dengan vokal yang sipi-sipi menderam reminiscence of Black Metal.
Secara liriknya, ia tidaklah straightforward, sebaliknya dititip dengan kiasan yang saya sukar fahami namun membawa feel yang sinister, bagaikan semuanya is not what it seems. Ini juga didemonstrasi pada muzik mereka yang sekali dengar macam muzik mesra telinga, namun brooding. Entah, tak sedap hati pulak haha. Selari dengan tema yang dibawa iaitu kebenaran dan kebatilan walk on a very thin line, bukan semudah hitam dan putih. Musically, ROH tidaklah berat tapi berbeza dengan tema disampaikan; kritikannya berat. Saya fikir saya perlu dengar lebih banyak keluaran daripada mereka untuk benar-benar memahami ROH. But until then, this is a good indication untuk keep tab on them.
Joget Ilusi kini terdapat dalam format muat turun digital.
FFO: Deep Purple, Rush, Zeal & Ardor, Satanic Warmaster, Satyricon, Opeth, St. Vincent