Rites of Daath – Doom Spirit Emanation [Full Length, 2020]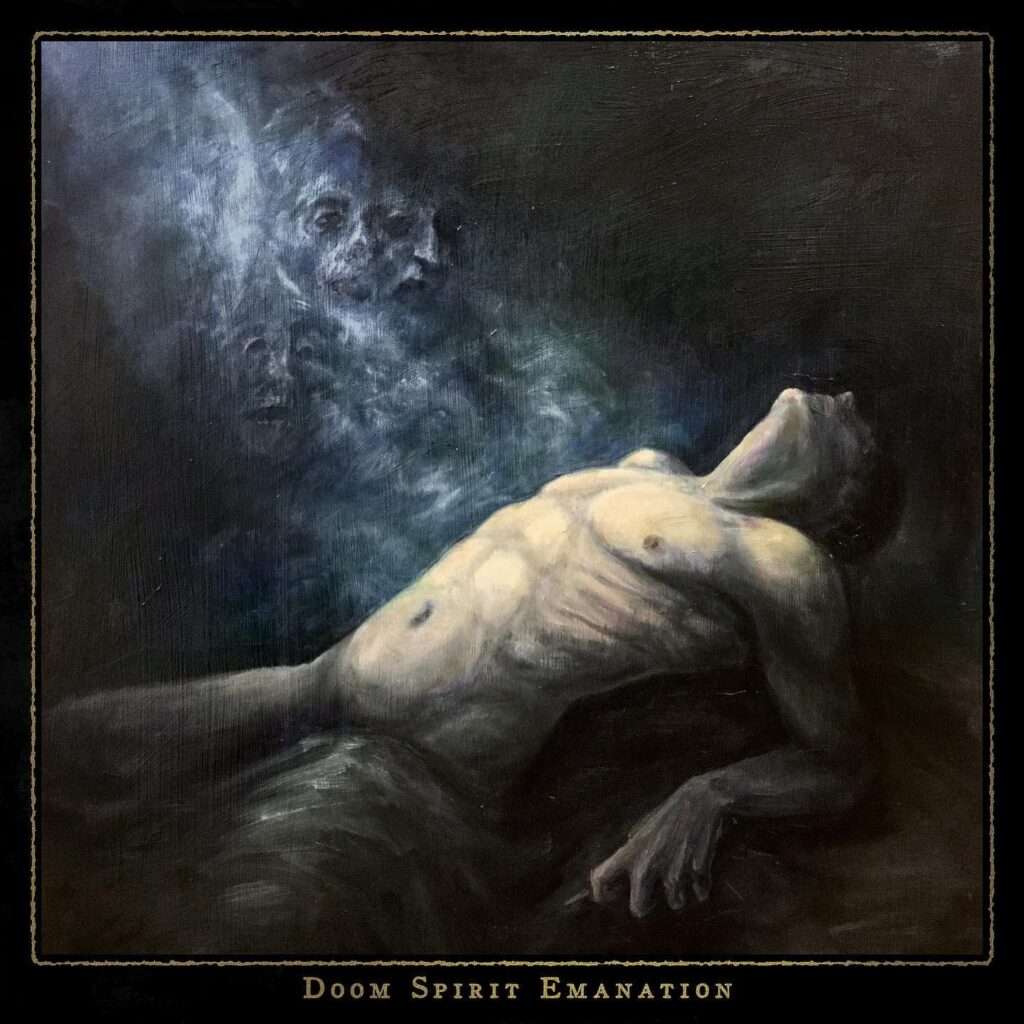 Kalau ada sukakan Death Metal anda berbunyi gaung dan terrifying, Rites of Daath ticks all the boxes. Cavernous Death Metal (dalam kes ini Doom/Death) menampilkan gaya Death Metal yang murky, pekat dan bergema yang menjadikannya satu niche dalam genre Metal. Rites of Daath adalah band Death/Doom Metal dari Poland.
Doom Spirit Emanation yang dikeluarkan of Godz ov War Productions menawarkan 6 trek yang membangkit rasa uncomfortable seakan terperangkap dalam gua menyaksikan upcara ilmu hitam. Saya menyifatkan album ini chaotic dan murky yang memang appealing kepada pendengar Doom/Death Metal era 90an.
Saya menyukai riffing gitarnya yang tebal dan violent, mengingatkan saya kepada Portal dan Incantation, ada masanya terasa macam merayau-rayau hilang arah dek kerana bunyinya yang bass heavy. Paluan dram yang tak berhenti-henti sebenarnya menambahkan lagi tension album ini, namun ada masanya diperlahankan, the whole album terasa mak oi beratnya macam lori simen naik bukit. Manakala vokal yang turut berbunyi gaung mengingatkan saya kepada Lvcifyre yang turut membawakan Black/Death Metal sebegini. Segalanya terasa berat dan menakutkan, jika anda mengharapkan stail Modern Death Metal, sori ini bukan untuk selera anda!
Doom Spirit Emanation ini seakan ribut yang menampar-nampar pendengar dengan sonic assault tanpa henti. Ini adalah Death Metal yang grim, chaotic dan terrifying. Ia heavy, buat jiwa jadi kecut dan Doom/Death yang not bad. Saya rekomen kepada peminat Cavernous Death Metal yang mencari alternatif selain Incantation, Immolation atau Portal.
Doom Spirit Emanation kini terdapat dalam format CD, piring hitam, kaset dan muat turun digital.
FFO: Incantation, Portal, Asphyx