Jonathan Fraser – Heaven is at a Distance [Full Length, 2020]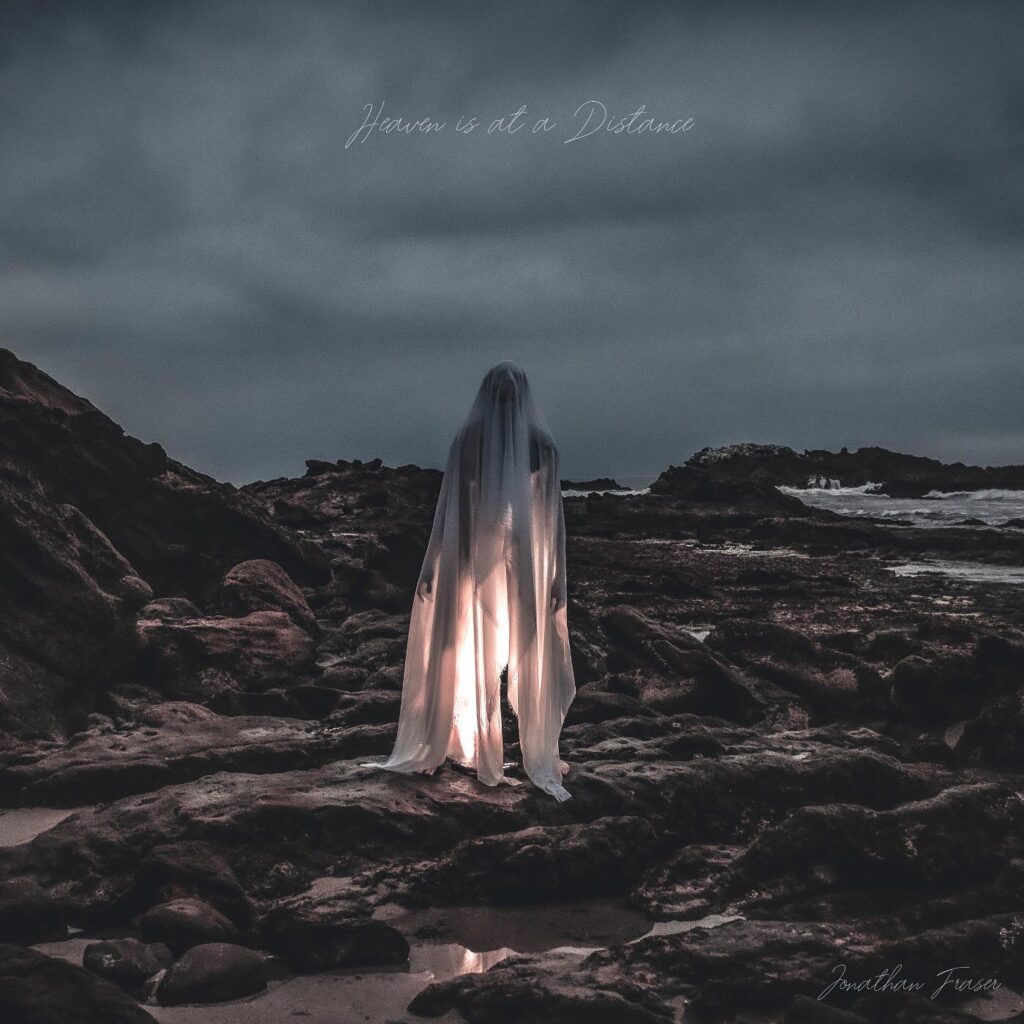 Jonathan Fraser is solo musician from California, USA. While the name might seems to suit a singer-songwriter moniker, make no mistake, it's actually a pretty furious Blackgaze project. Jonathan Fraser recently released 'Heaven is at a Distance', a full length album dealing with loss and grief of loved ones.
It's a pretty cathartic release, judging from the soaring, emotional, and raging Blackgaze style demonstrated in the album. 'Heaven is at a Distance' is largely instrumentals, save for few tracks, which gives space for Jonathan to write songs in longer duration. I feel this is done deliberately for necessary Post-Rock build-up and dynamics. Personally while I feel the album is nicely crafted and carefully thought, the songs duration could have been trimmed down to around 5 minutes per track.
The emotional stress going through the loss of loved ones are is made clear with abundance of feel conveyed via dynamics; one minute we listen to slow, atmospheric piano playing with voice recalling memories of the old days then one minute we get served with burst of anger of refusing to accept the tragedy symbolized by barrage of blastbeats and massive wall of sound from guitars and transitions to accoustic guitar, evidently being hopeful and tries to move on. The whole album wraps the feel of going through a loss beautifully.
I have to say the guitarplaying is tight and done tastefully, in veins of Violet Cold, Ghostbath and Alcest. The beautiful but reek of pain melodies clearly is a winning formula but hampered by long duration, which I think Jonathan might want to consider this on his future releases. Listen to Heaven is at a Distance if you feel like drowning in sorrow and then get back stronger to face another day. It's cathartic, I assure you.
Heaven is at a Distance is now available in CD and digital download format.
FFO: Violet Cold, Ghostbath, Alcest