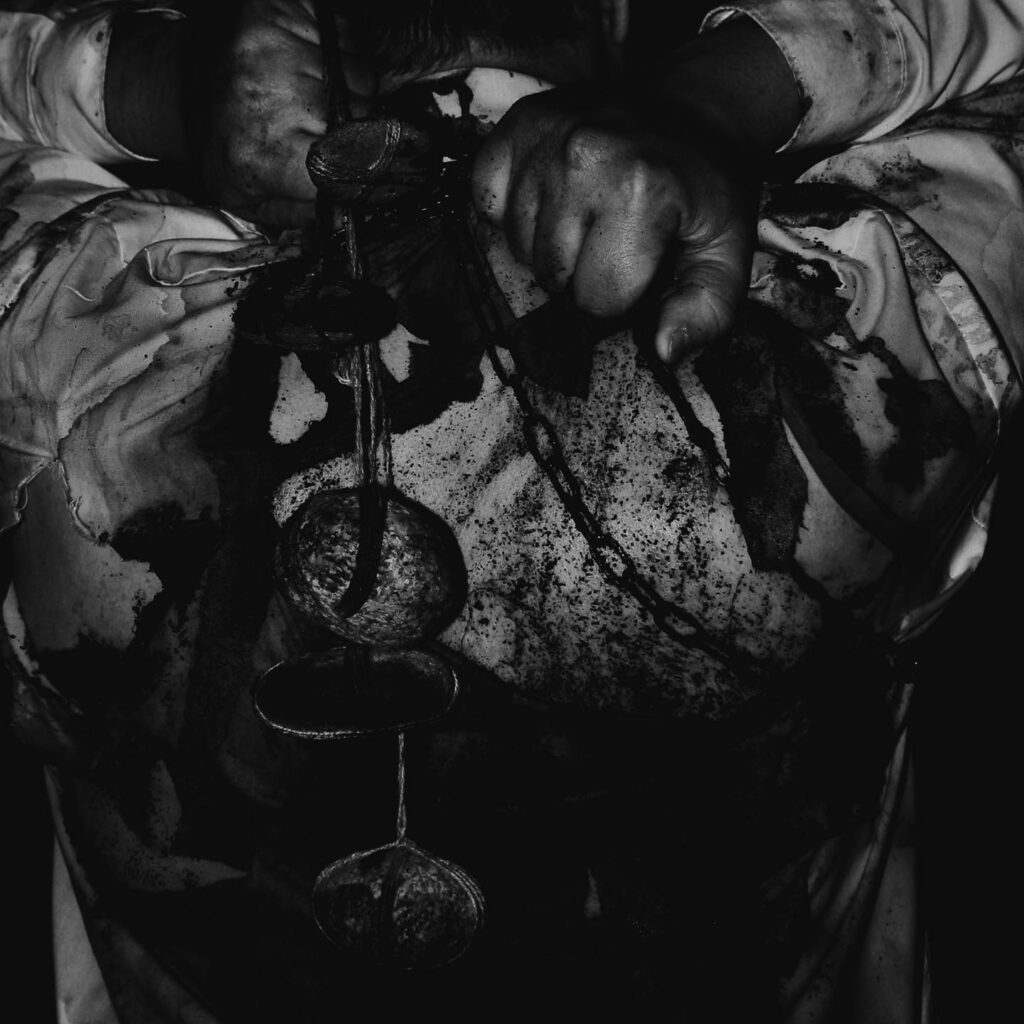 Buah tangan terkini unit Blackened Post-Metal United Kingdom ini membuatkan saya terasa berat dan murung. Album penuh berjudul 'Ellipsism' ini dikeluarkan melalui Clobber Records pada hujung Oktober 2020 menampilkan stail Post-Metal yang lebih crushing dan dark.
Berbeza dengan sound tipikal Post-Metal yang rata-rata menampilkan mood yang soaring dan sublime, Ba'al sebaliknya cenderung kepada mood yang brooding dan dingin. Senang cakap, Ba'al sebenarnya lebih cenderung ke arah Black Metal dengan elemen Post menyelit kadang-kala. Ditambah pula dengan vokal Joe Stamps (Hecate Enthroned) yang ear piercing dan haunting, dan sound gitar yang bass heavy, it's like a hit of slab to the face. Tapi apabila lead gitar masuk dan memainkan reverb heavy notes, barulah terasa feel Post-Metal although it's barely there. Saya fikirkan mereka ini mungkin sekumpulan brader Black Metal yang memilih untuk berjinak dengan sound Post-Metal.
Saya tidak mengatakan kombinasi sound mereka ini awkward, cuma rasanya terdapat banyak untapped potential dalam Ellipsism. Contohnya, sound Post-Metal seakan tidak diterokai sebaiknya, sebaliknya memilih untuk memainkan Black Metal yang familiar (macam Hecate Enthroned). Hasilnya, Ellipsism terasa bagaikan album Black Metal sebagai tapak yang dihiasi Post-Metal on top. Saya tidak merasakan ia berlaku dengan natural sekalipun ada beberapa trek yang menarik (terutamanya yang dengan build-up atmosphere dan tanpa vokal) sebelum terasa potong stim apabila trek lain masuk. Ellipsism terasa bagaikan minyak dan air; hasil yang susah nak bergaul mesra. Dan itu buat saya terkilan sedikit.
Saya rekomen jika anda inginkan Post-Metal anda yang lebih berat dan depressing, 'Ellipsism' adalah pilihan yang sesuai. Overall sound mereka yang berat dan berkecenderungan kepada Black Metal mungkin memenuhi selera anda yang ingin tampil dingin dan grim sentiasa.
Ellipsism kini terdapat dalam format CD dan muat turun digital.
FFO: Vous Atres, Conjurer, Ghostbath, Cult of Luna