Humanity is Cancer – Humanity is Cancer [EP, 2020]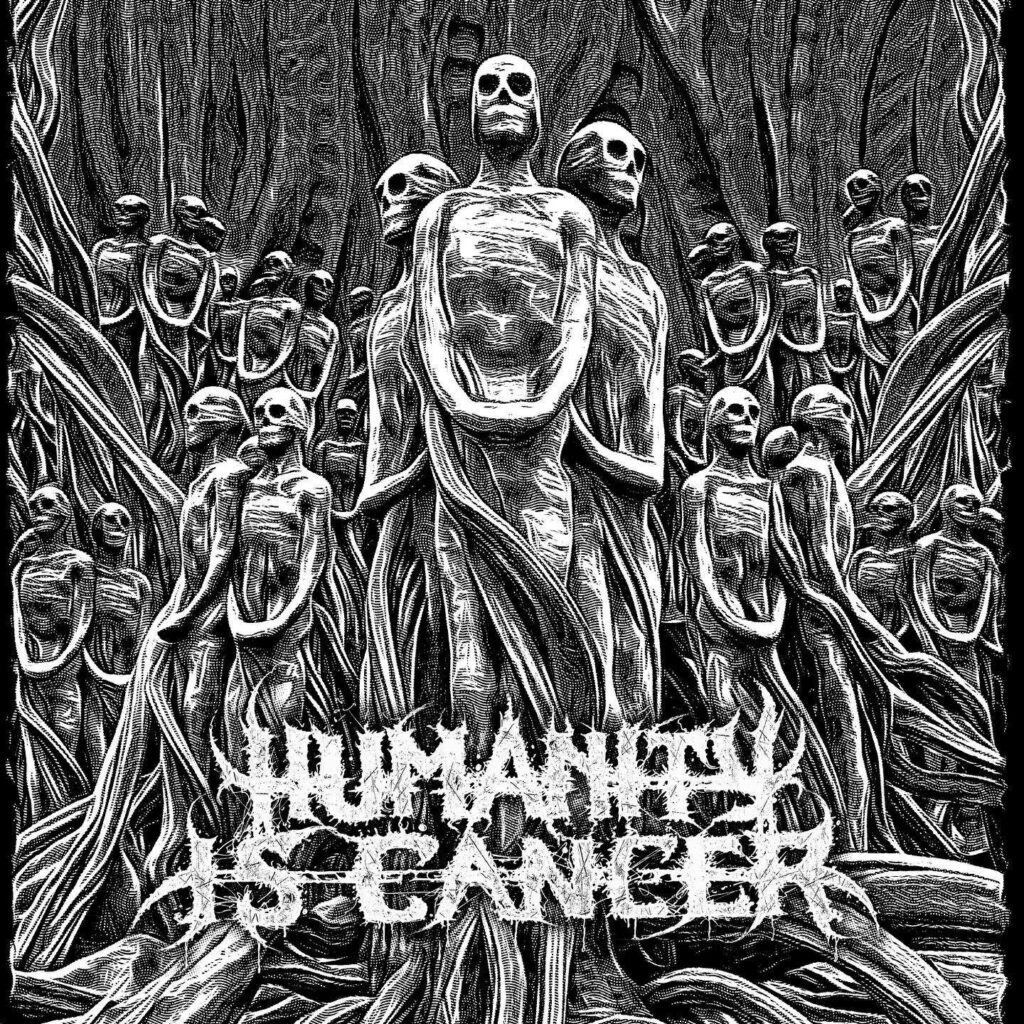 Humanity is Cancer's debut EP is a perfect reflection of the state of our world today. Injustice, pandemic, corruption all balled into one big chunk of dogshit driving us to the edge of our sanity. This record is angry, and it's hell of a good one. Humanity is Cancer is released via Redefining Darkness Records on 13 November 2020.
First of all, it's nothing short of amazing. Humanity is Cancer unleashes torrent of massive and vicious guitar riffs, precise machine gun drumming and rounded up by monstrous roars throughout. I have to say this EP holds nothing back, especially in making their brand of Death Metal super menacing. 4 tracks offered in this release reek of Morbid Angel, Hate Eternal and Cannibal Corpse influence, so you know this is some good USDM. Anyway, I found out the material was recorded way back in 2014-2015 and only recently completed during the pandemic. I guess keeping it five years will only make it sound better.
If you like your Death Metal to sound like a oil tanker crashing into harbour and through a town, I would recommend you to give this EP a listen. Its constant barrage of violent sonic torment, adrenaline pumping vibe will leave you wanting for more. Sure, it's nothing new, but if you're trapped in your home during lockdown, with everything seems to crumble around you (including your sanity) and you can no longer tolerate BS in your life, cop a copy today and crank it to maximum volume. Get destroyed!
Humanity is Cancer is now available in CD and digital download format.
FFO: Morbid Angel, Hate Eternal, Cannibal Corpse, Benighted