Depleted/A Vintage Death – Depleted/A Vintage Death [EP, 2020]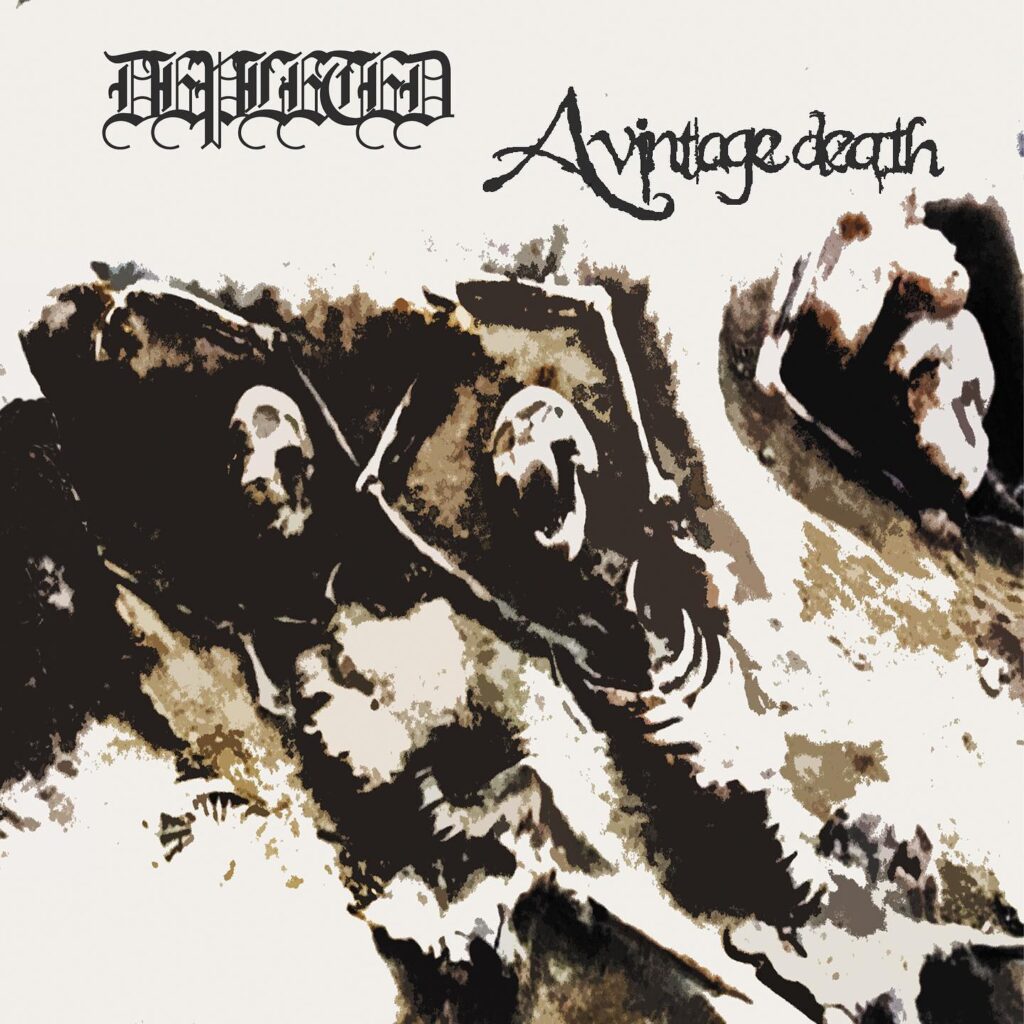 Tiba-tiba saja saya dalam mood nak dengar Doom Metal. Terlihat pulak ada EP yang belum saya dengar iaitu split EP antara Depleted, projek solo Doom/Death/Noise Metal dari AS dan A Vintage Death, projek solo Blackened Doom/Death dari Itali. Split yang menampilkan 3 trek ini diterbitkan oleh Nailbat Tapes pada Disember 2020.
Split ini memberi apa yang saya expect; Doom Metal yang berbunyi massive dan berat berlori-lori. Apa yang saya kira macam markah ekstra adalah kedua-dua band tidaklah sekadar membawa Doom Metal yang merangkak, sebaliknya memperkayakannya dengan elemen Death Metal dengan paluan pedal berkembar dan hammering riffs. And the rest is sad, mournful dirge of endless torture.
Depleted membuka langkah dengan satu trek sahaja yang berdurasi 12 minit yang alternate antara Funeral Doom Metal kepada Death/Doom. Justeru vibe yang dibawa lebih kepada rasa melankoli dan gloomy serta semestinya seksaan abadi. Manakala A Vintage Death menghidangkan Doom/Death Metal yang melodik melalui 2 treknya dengan elemen Black Metal menyelinap sekali-sekala. A Vintage Death mempunyai sound yang lebih kasar berbanding Depleted yang cenderung kepada noise. Saya menyukai songwriting kedua-dua band ini yang berbeza sekali, Depleted lebih kepada feel kehancuran dan patah hati nak hidup, manakala A Vintage Death seakan menceritakan proses melalui kesedihan dengan riff yang lirih. Jika anda peminat Doom Metal, dan rasa nak dengar material baru daripada band yang anda tak pernah dengar, saya syorkan anda dengar split EP ini. Ia tidaklah mindblowing sangat namun enak dilayan untuk 2 band Doom yang bernuansa berbeza.
Depleted / A Vintage Death kini terdapat dalam format kaset dan muat turun digital.
FFO: Funeral (old), Paradise Lost, Anathema, My Dying Bride