Wombbath – Tales of Madness [Full Length, 2020]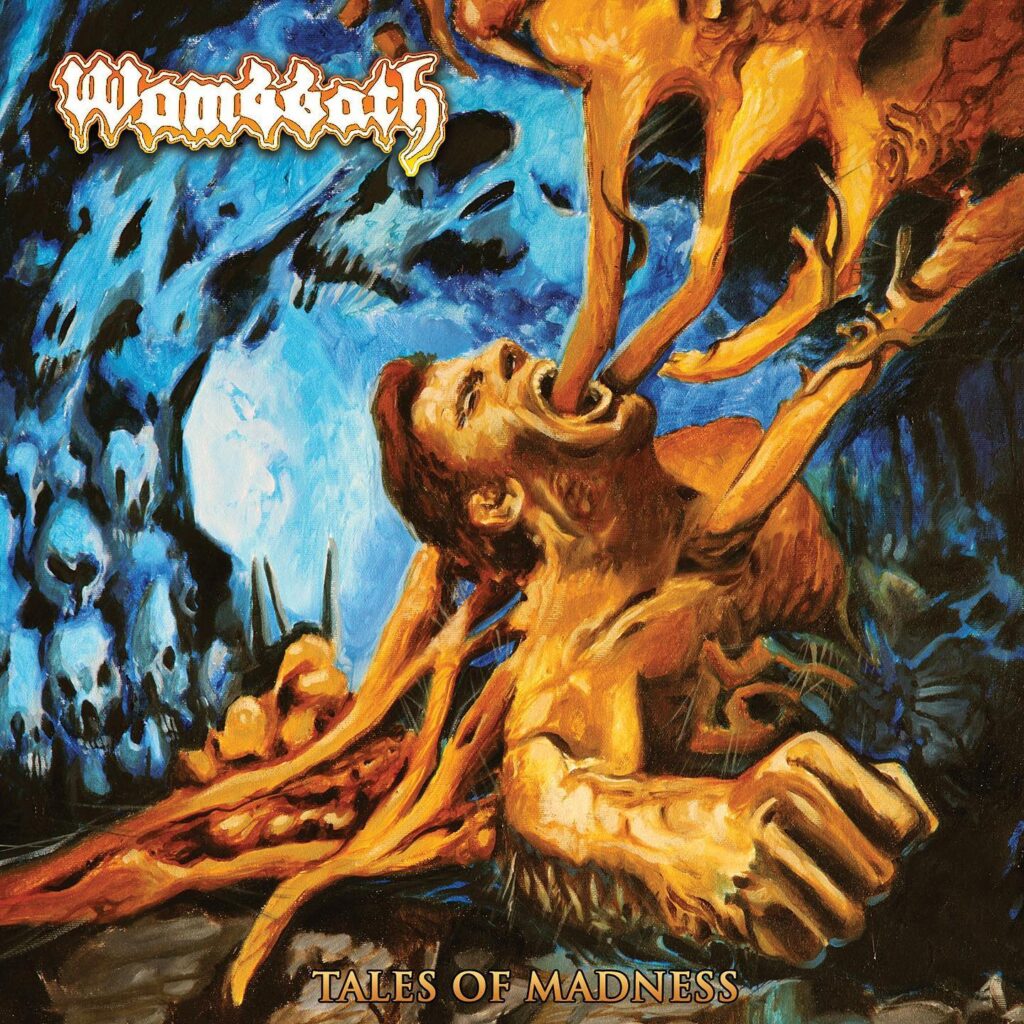 Wombbath , sebuah band bergenre OSDM (Old School Death Metal) dari Sweden kini kembali dengan album Tales of Madness. Berkiblatkan HM2, tone Swedish Chainsaw berkumandang sepanjang album ni. Dengan permainan yang cukup tight dan drums yang cukup kaw dengan blastbeats dan thrash beats, aku cukup suka dengan idea band Sweden yang cukup fanatik dengan idola mereka iaitu Entombed. Dengan vokal antara meneran dan cookie monster, Wombbath sebenarnya berbunyi agak unik (atau kelakar, depending how you hear it).
Yang penting, keseluruhan album terasa Swedish in and out, sebab obviously mereka ni dah dalam juga dari sekitar 1992, jadi memang style Swedish ni dah jadi darah daging mereka semestinya. Peminat Swedeath semestinya memang akan instantly kenal style Wombbath dan geng-geng seangkatan yang jenis explosive dan kotor!
Mostly lyrical idea Wombbath adalah berasaskan kematian, bunuh-bunuh dan benda benda kotor seperti tandas dan darah. Haha chill chill non metalheads, konsep ni kita tak prektiskan betul-betul pun. Just layan macam kita tengok filem seram. Jangan buat betul betul pulak hahaha.
Tales of Madness ada 8 track:
1. Tales From the Dark Side
2. Brutal Mights
3. Unholy Madness
4. The Grave
5. Lavatory Suicide Remains
6. Save Your Last Breath to Scream
7. Tales Of Madness
8. The Fleshly Existense of Man
Track favourite aku adalah The Fleshly Existense of Man, dimana track ni ada sedikit element seram/kult/gothic dan chugs mereka cukup laju kaw dan memang bikin headbang. Peminat HM-2 Death Metal disyorkan untuk dengar Wombbath kalau korang dah lemau dengar the usual choice of Swedeath, but then again, it's Chainsaw riffs, unghhhh!
Tales of Madness kini terdapat dalam format CD, kaset, piring hitam dan muat turun digital.
FFO: Entombed, Entrails, Bloodbath, Dismember