Dead Summer Society – Decades [Full Length, 2021]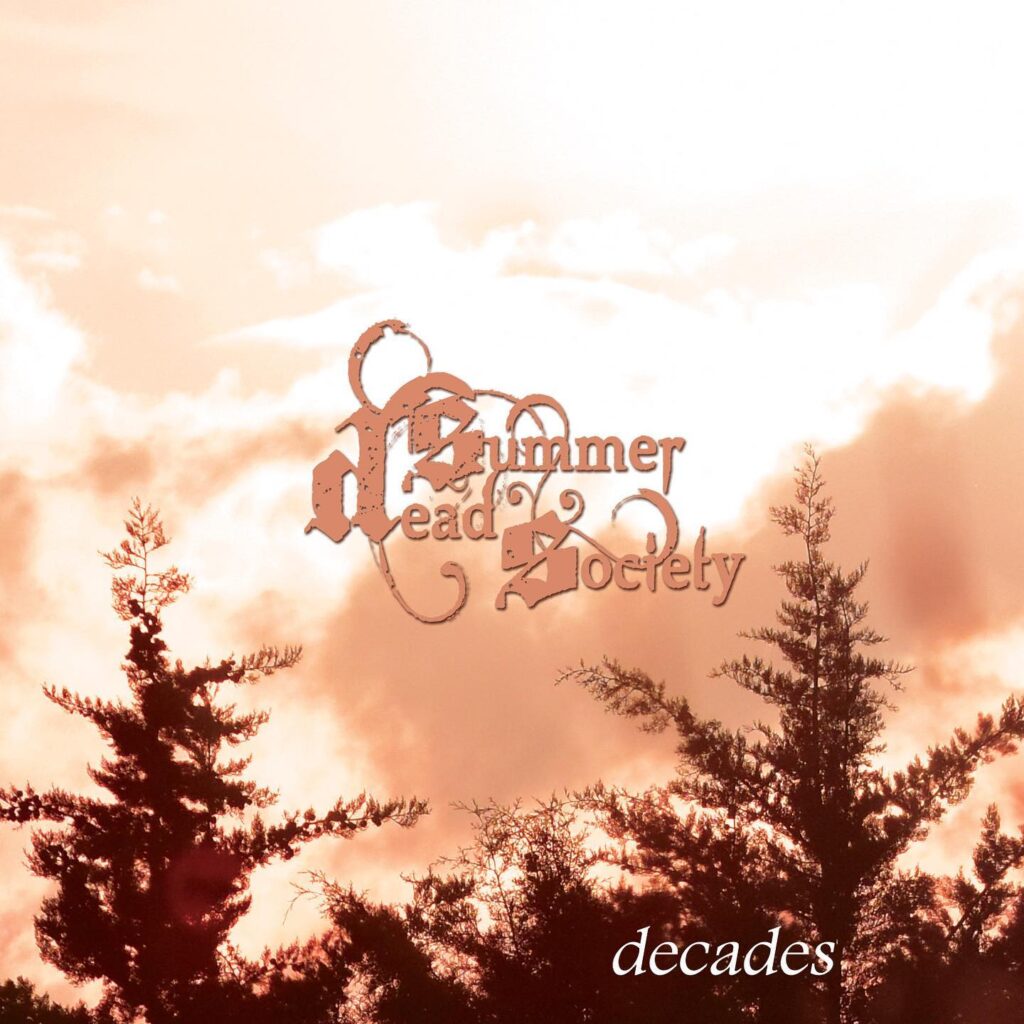 Saya menyukai Black Metal saya sedikit Post dan melankoli. Jadi bila saya mendengar album ketiga projek solo Post-Black Metal Itali bernama Dead Summer Society yang berjudul Decades ini, saya instantly boleh relate dan enjoy. Decades dikeluarkan melalui Northern Silence Productions.
Decades mendemonstrasikan Post-Black Metal yang cenderung kepada sedikit Depressive dan Post-Rock/Shoegaze melalui penggunaan clean gitar elektrik mengawangi kebanyakan trek, penggunaan keyboard/synth yang kerap dan songwriting yang membawa feel sayu. Agak panjang juga album ini yang memakan 46 minit tapi saya perlu katakan yang ia worth my time. Pada saya Decades cukup menarik perhatian, kerana soundnya yang tidak terlalu keras seperti standard Black Metal (obviously kerana kehadiran gaya Shoegaze/Post-Rock) dan lenggok sedih-sedihnya yang cukup upfront. Decades sebenarnya membangkitkan subtle feel of longing dan nostalgic yang sukar dipastikan. Sebab apa nostalgik? Entah. Terasa hazy dan berbalam-balam, dan hati terasa sayu untuk sesuatu yang tidak pasti. Kira macam tak pasal-pasal je terduduk hiba.
Dari segi instruments, saya okay dengan apa dihidangkan kecuali dram yang terasa tidak organik namun cukup elok menjalankan tugasnya. Paling menang sekali tentulah gitar yang set the mood dan dinamik album ini. Kedengaran jugak beberapa short solos di beberapa tempat yang obviously enhance the sadness. Ini adalah album Post-Black Metal yang interesting untuk didengar, jika anda mahukan sound yang less harsh dan kelam-kabut, dan sebaliknya nak dengar sambil duduk tepi jendela menangisi kenangan lalu. Good stuff!
Decades kini terdapat dalam format CD dan muat turun digital
FFO: An Autumn for Crippled Children, Heretoir, Old Silver Key, Alcest