Spell of Unseeing – Weaving Light & Shadow [EP, 2021]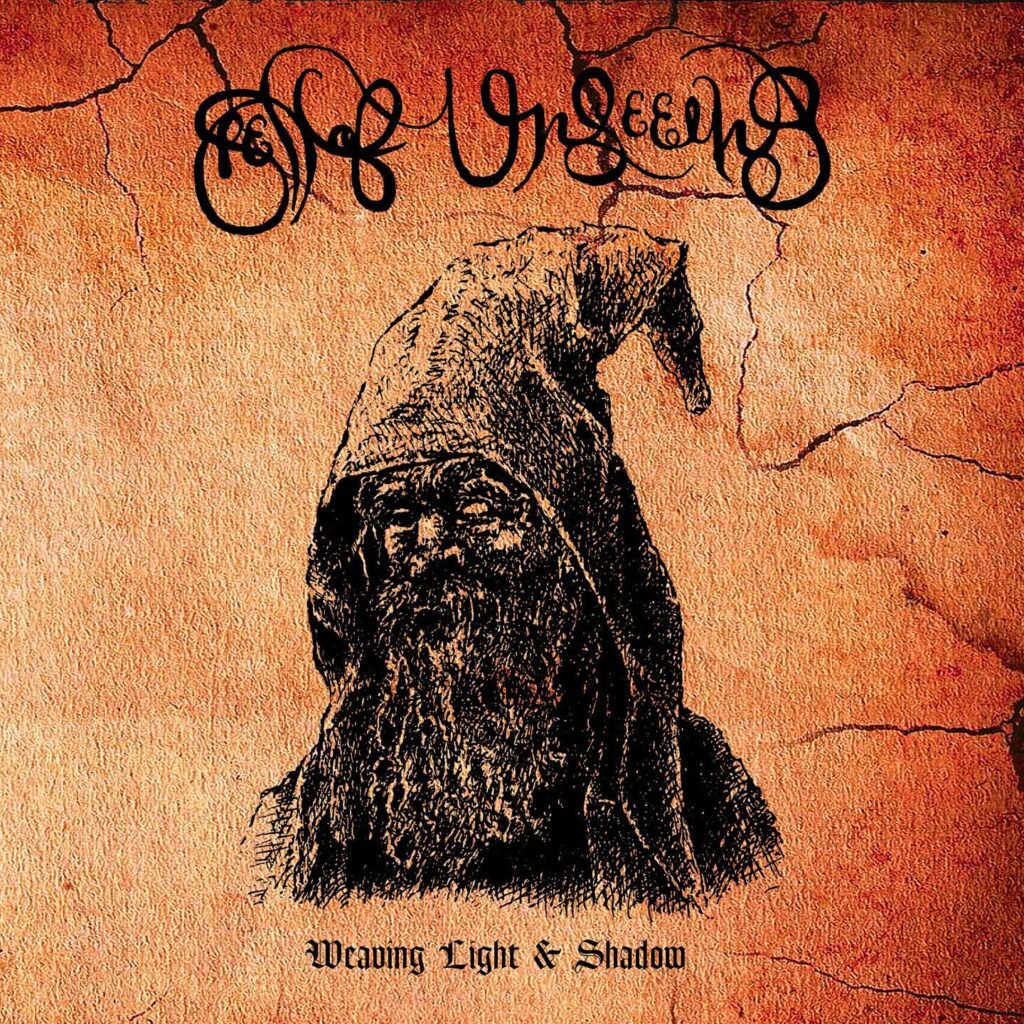 Wah, dah lama tak dengar Dungeon Synth! Kebetulan pulak hari tu Northern Silence Productions hantar terbitan semula EP terkini projek solo Old School Dungeon Synth dari AS, Spell of Unseeing yang berjudul Weaving Light and Shadow yang telah menemui pasaran pada penghujung September 2021. Saya memang betul-betul teruja lah.
Kepada yang tak biasa, selalunya Dungeon Synth memang heavily relied on keyboard dan synth. Satu lagi adalah tendency stail Dungeon Synth untuk overlap dengan Black Metal; aesthetically dan juga music-wise. The ambient-ish, epic intro with heavy keyboard presence in your favourite Black Metal records? Those are probably Dungeon Synth style. Anyway, Weaving Light & Shadow memang terangkat dengan permainan synth & keyboard yang out of this world (stail muzik ni memang berasaskan feel fantasy pun). Kejap rasa macam ada feel brooding, ada rasa macam hopeful all thanks to the ethereal sounding pads yang digunakan. Feel macam main game pun ada sebenarnya dengan stail yang majestic dan glorious tanpa ada desingan gitar dan dram. 
EP ini adalah purely instrumental, jadi saya memang khayal dan terasa melayang-layang. Paling outstanding adalah permainan synthnya (duh obviously!) ada masa mengingatkan saya kepada era lama Mortiis, stail Darkwave ala Dargaard juga feel scoring cinematic macam Giorgio Moroder (dalam Scarface) dan Kitaro selain Dark Ambient seperti Burzum. Ini adalah terbitan yang excellent, dan patut sekali Northern Silence keluarkan semula agar lebih ramai mengenali Spell of Unseeing dan compositionnya yang mesmerizing!
Weaving Light & Shadow kini terdapat dalam format CD dan muat turun digital.
FFO: Mortiis, Dargaard, Burzum, Kitaro, Wolves in the Throne Room