Concilium – Desecration [Full Length, 2021]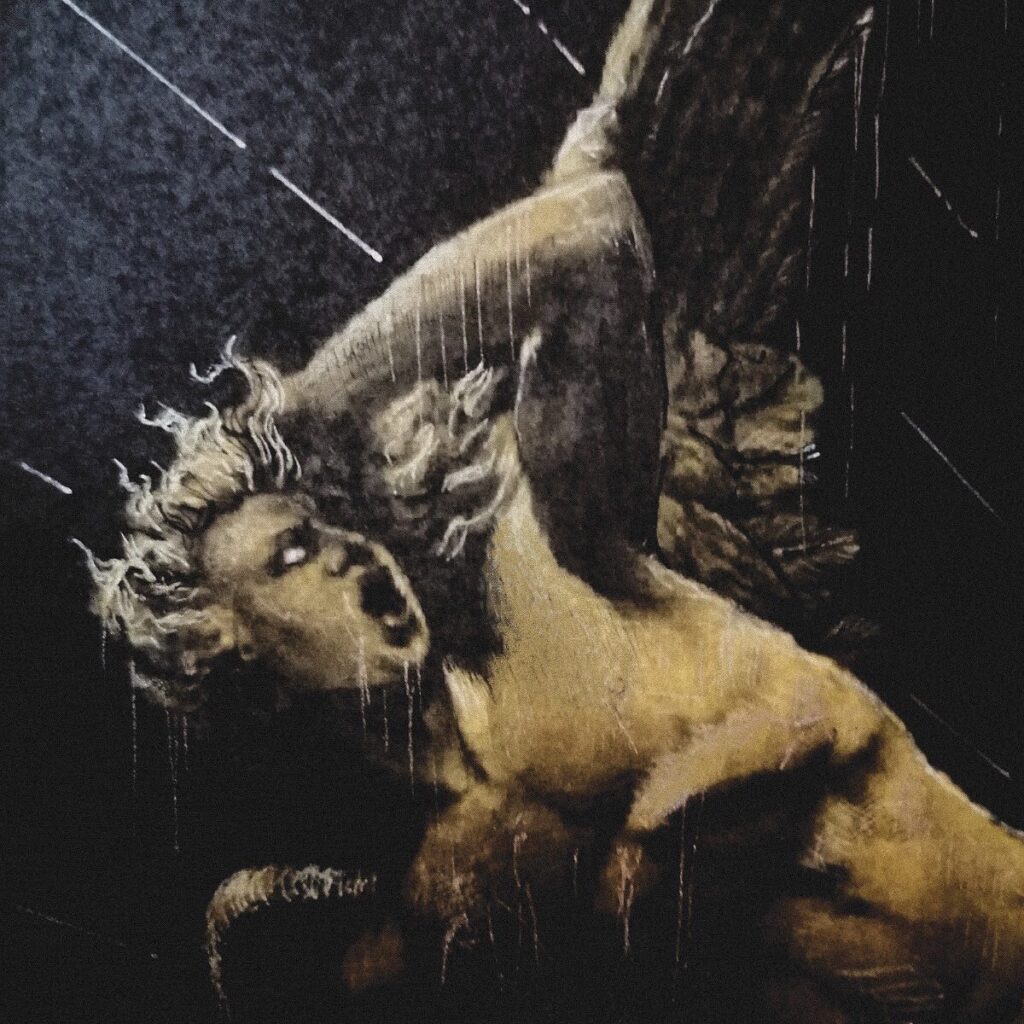 Debut album Concilium, unit Atmospheric Black/Death Metal Portugis ini adalah sesuatu yang tidak dijangka sama sekali. 'Desecration' yang menawarkan 6 trek ini diterbitkan melalui Sentient Ruin Laboratories pada awal Julai 2021.
Selalunya bila sebut Metal yang beratmospheric, kebanyakan pendengar akan disajikan dengan feel yang sedih, redup dan ada masanya hopeful. Namun Atmospheric Black/Death Metal bawaan Concilium adalah at the end of the spectrum. Ia bagaikan meraikan pengakhiran sesuatu yang tragis dan violent. Sejujurnya ia adalah gabungan sound yang pelik dan impossible on paper, peliknya ia mampu dijalin, sungguhpun tidaklah berapa baik disebabkan kualiti yang raw dan sedikit hodoh.
Desecration boleh digambarkan mempunyai pembawaan seperti Revenge, Portal dan Teitanblood; chaotic, messy dan kotor melalui sound gitar yang bergema lagi destructive, ditambah pula dengan struktur tak jelas yang loose merayau-rayau, vokal bergema dalam gua dan permainan dram yang bagaikan hentam-keromo, kotor dan sloppy (sangat jelas bersepahnya). Kemudian akan ada bahagian-bahagian yang membangkitkan rasa sepi dan defetead akin to DSBM, selalunya gitar yang clean ditambah gema dan sample berbunyi menyeksakan. Nak kata ia terjalin sempurna, tidaklah jugak. Sebab nampak jelas ia masih di tahap eksperimen dan janggal. Saya tetap boleh appreciate pendekatan rabak dan chaotic mereka yang sejujurnya… disturbing. Macam terkurung dalam gua gelap dan diseksa, begitulah feel yang saya dapat. Desecration adalah karya yang bersifat eksperimental dan mentah tetapi lethal, jadi pendapat mungkin akan extremely polarized. Bagi saya, it's a good mess, but could have been better.
Desecration kini terdapat dalam format kaset, piring hitam dan muat turun digital.
FFO: Portal, Beherit, Revenge