Black Ceremonial Kult – Crowned in Chaos [EP, 2021]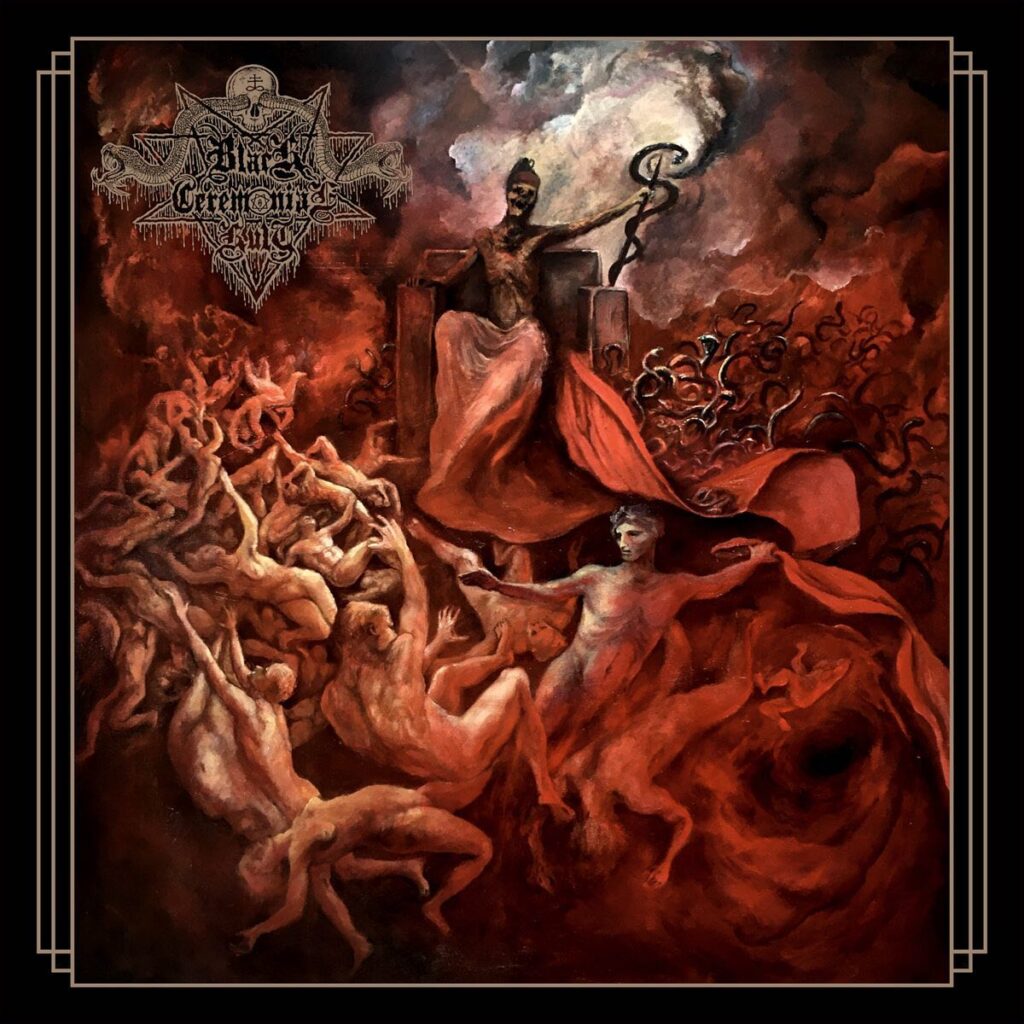 Skuad Black/Death Metal dari Chile bernama Black Ceremonial Kult ini memang menggoncang kepala dan kewarasan melalui EP terkininya yang berjudul Crowned in Chaos. Diterbitkan melalui Godz ov War Productions, ia sebenarnya sebuah EP yang agak lengthy mencapai hampir 40 minit. Entah kenapa tak dianggap album terus saya pun tak tahu.
Sesuai dengan tajuk EP ini, ia adalah terbitan yang huru-hara dan devastating. Dengan membawakan vibe occult serta penuh perisa jahat bertalu-talu, Crowned in Chaos melanyak pendengaran dan jiwa pendengar dengan Black/Death Metal yang murky, cavernous dan primitif yang bertambah-tambah menambahkan rasa resah dan disorienting dalam EP. Sebenarnya ada jugak feel macam dengar Beherit, Revenge dan Blasphemy dipakejkan dengan satu. Gitar yang pekat berbalam-balam, ditambah dengan dram yang primitif dan sloppy serta vokal bergema seakan dalam gaung semuanya adalah campuran volatile yang menjadikan Crowned in Chaos satu terbitan yang berbahaya dan disturbing. Check out throat singing yang menambah lagi feel occult dalam beberapa trek. That shit is so wild, tapi juga cukup layan, if you can make it past the second track. Senang cakap, ini EP yang kotor, sebu dan messy tapi devastating. Urghh!
Sejujurnya, ini bukan EP yang mudah nak difahami, memandangkan isinya memang chaotic dan violent dari segala segi. Buat yang uninitiated, bunyi Crowned in Chaos bagai melekapkan telinga kepada mesin basuh yang berumur sedekad, tetapi kepada peminat Black/Death Metal, ini adalah anthem perang dan pengahkiran hidup sebagaimana yang kita tahu. Don't fight it, just listen and drown in the murky mess.
Crowned in Chaos kini terdapat dalam format CD, piring hitam ,kaset dan muat turun digital.
FFO: Diocletian, Revenge, Blasphemy