Berdosa – Berdoa [Full Length, 2020]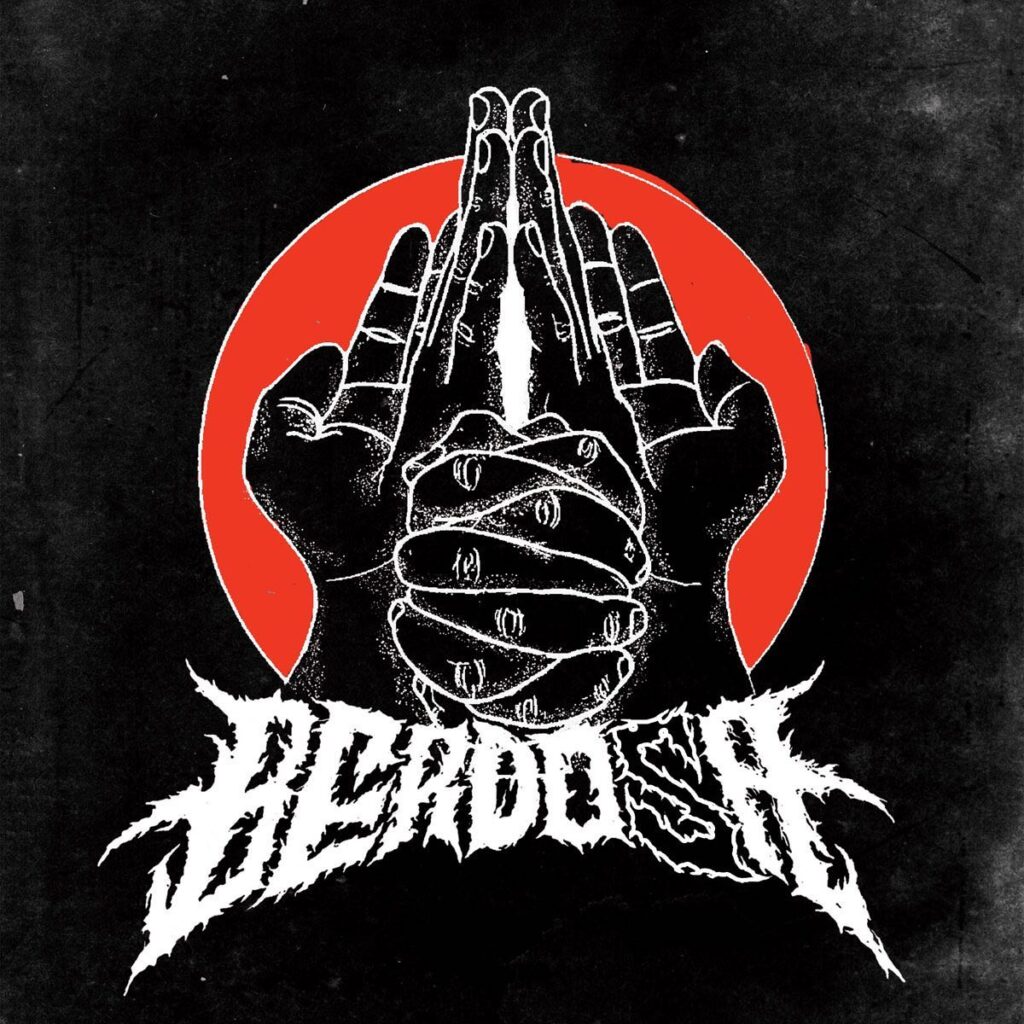 Band Stoner/Doom Metal Malaysia, Berdosa baru sahaja mengeluarkan album penuh sulung mereka pada awal Oktober 2020. Dan ini adalah review dari Dissecting the Euphony:
Album ini berat teramat sangat. That is all.
Okey, tapi seriously, Berdoa adalah terbitan yang berat, fuzzy, dan catchy. Saya memang serius tentang 'berat', memandangkan tone gitar mereka yang sebu-sebu berat serta raw dengan tempo yang perlahan (selayaknya mengikut standard Doom Metal) bagaikan lori minyak penuh muatan yang menuruni bukit dengan brek yang nyaris tak berfungsi. Impending doom dengan berat 1 tan! But in a good way. Crazy heavy tone, saya kena mengaku bunyi mereka ni buat saya dengar Electric Wizard balik.
Saya juga menyukai variasi vokal yang antara clean (bunyik macam Jus Osborn wei!) dengan teriakan garang di beberapa tempat. Vokal clean berbunyi khusyuk beratib yang membawa vibe seakan dalam trance (bukan muzik trance ye). Selain itu clean vokal juga membawa lenggok-lenggok Nusantara sikit (tapi masih berperisa Doom), boleh rujuk trek berjudul Bonetongue. Dram pulak sempoi saja memandu tempo dengan ada certain part membalun pedal berkembar. Tight.
Bercakap tentang feel, saya berpendapat bunyi yang fuzzy dan solo gitar yang trance inducing ini membangkitkan feel yang brooding tentang destruction dan ketakutan yang tak pasti (ini saya je la kot sebab tone gitar yang pecah-pecah jahat). Tapi dalam rasa uneasy tu masih jugakla catchy yang buat saya rasa keluaran mereka ini lebih jahat daripada EP sebelum ini. Paling penting, Berdoa is fast becoming my favourite. Saya sarankan anda dengar dan bersedia untuk hanyut dalam sound berat fuzz mereka. Good stuff.
Berdoa kini terdapat dalam format CD dan muat turun digital.
FFO: Electric Wizard, Sleep, Black Sabbath