Carnal Ruin – The Damned Lie Rotting [EP,2020]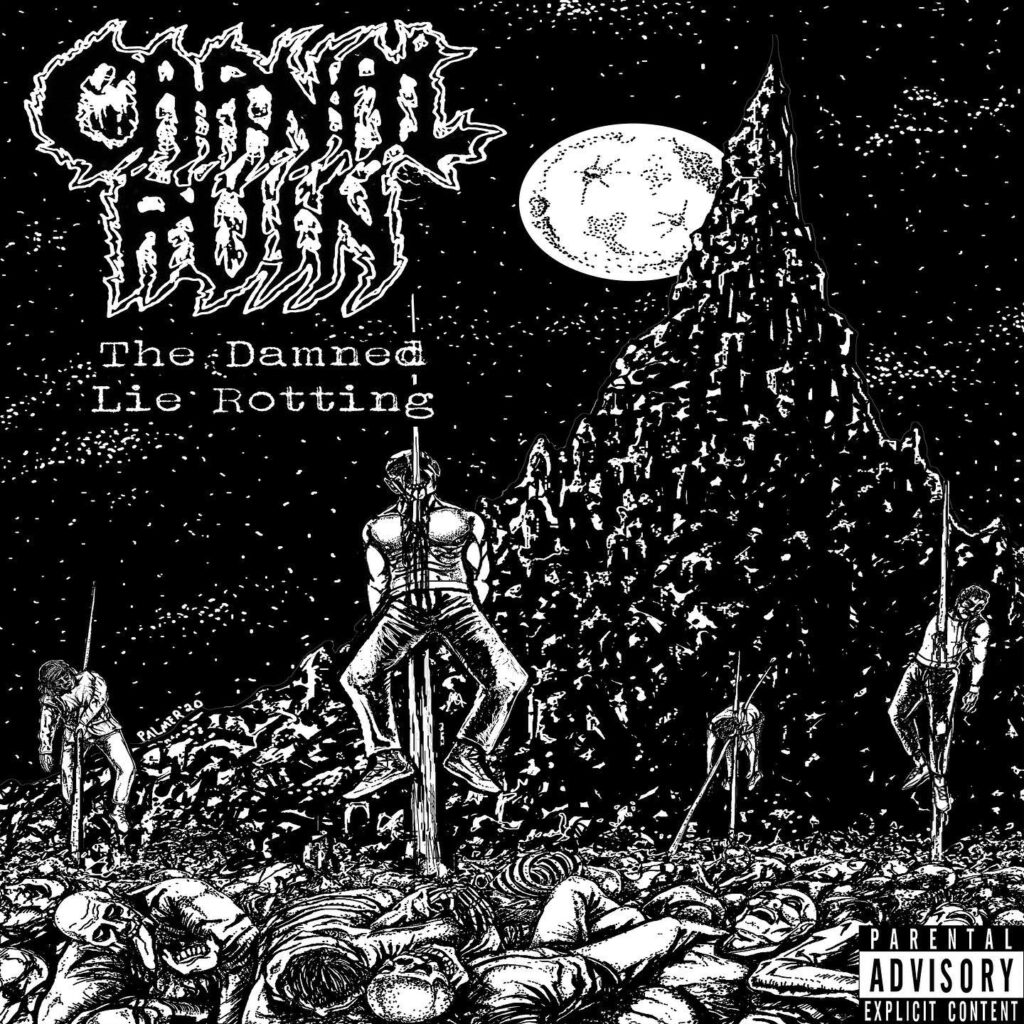 Nampaknya kami berpesta mendengar Old School Death Metal bulan ini. Carnal Ruin merupakan sebuah unit Death Metal dari Tampa, Florida dan baharu saja mengeluarkan EP terkini mereka berjudul 'The Damned Lie Rotting' melalui Redefining Darkness Records. EP 4 trek ini menghidang tone buzzsaw yang enak dan savage.
Macam mana-mana terbitan OSDM, memang confirm anda akan mendengar tone sebu berkerak buzzsaw (yang kebanyakannya menggunakan cranked up HM-2 pedal), vokal yang barking atau grunting, dan drumming yang pretty basic (atau violent, bergantung kepada composition). Carnal Ruin mempunyai semua ini dengan tambahan vibe yang lebih kejam dan dingin, yang sebenarnya berbunyi seperti stail Death Metal Amerika dan Eropah digabungkan. Riff-riff yang dipersembahkan semuanya tajam-tajam dan twisted, tambahan pula dengan dengan vokal deep grunt, saya memang cukup menikmati this kind of audio experience. Kalau nak ikutkan, sound mereka ini memang familiar dan biasa didengari, cuma teknik vokalnya berbeza daripada OSDM standard yang lebih kepada barking, manakala Carnal Ruin lebih monstrous sounding untuk menjadikan trek-trek mereka lebih ngeri didengar.
4 trek sebenarnya terasa terlalu sedikit dan pantas berlalu untuk didengari. Saya memang impressed dengan OSDM gaya Carnal Ruin yang bergaya lebih dark dan intense daripada peers mereka. Ada masa rasanya macam dah leaning ke Black Metal (guys, please take this lightly ya) dari segi intensity seluruh EP ini, namun itu saya je kot. Saya mengagumi kualiti produksi mereka yang berat dan crushing, jadi anda perlu dengarkan The Damned Lie Rotting hari ini!
The Damned Lie Rotting kini terdapat dalam format kaset dan muat turun digital.
FFO: Bloodbath, Grave, Entombed