Anticreation – From the Dust of Embers [Full Length, 2022]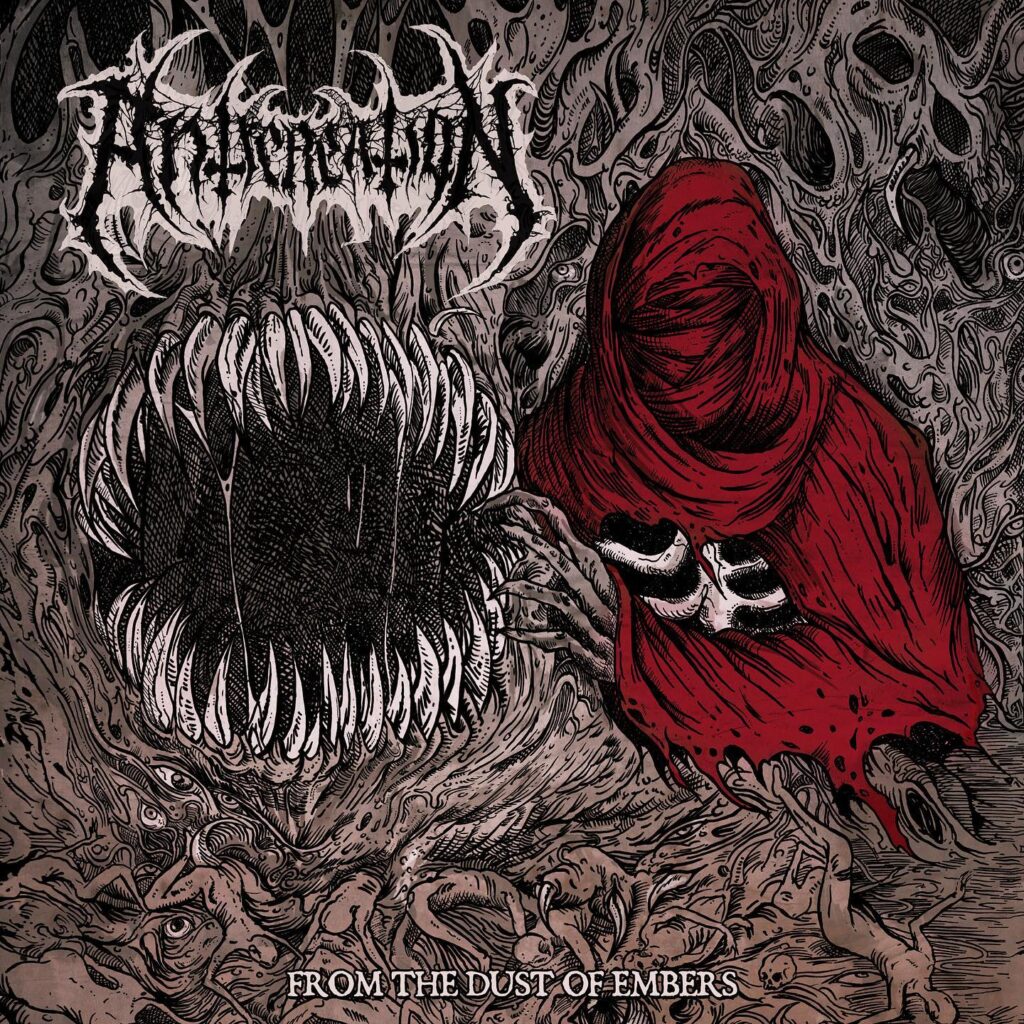 Unit Black/Death Metal Greece bernama Anticreation ini baru saja mengeluarkan album sulung pertama mereka, 'From the Dust of Embers'. Datang dari negara yang terkenal dengan scene Hellenic Black Metal, Anticreation sebaliknya menggabungkan sound Black dan Death Metal yang pekat, crushing dan bergaung bunyinya, seperti yang didemonstrasi dalam album ini yang dikeluarkan melalui Sentient Ruin Laboratories.
10 trek yang berbaur bunyi Death Metal ditala rendah dengan atmosphere keji Black Metal menunjukkan Anticreation bukan sekadar band tahap runcit. Dengan menjalin sound sedikit dissonant, ada kalanya merangkak perlahan ala Doom Metal sebelum meletus pantas seperti yang anda expect untuk terbitan Black/Death Metal. Saya menyukai tone From the Dust to Embers yang besar dan gemuk yang cukup terrifying sebenarnya. Paling senang nak menggambarkannya adalah feeling suffocated yang semestinya menyeksakan.
Dari gitar ke vokal dan dram, semuanya berfungsi seperti jentera perang yang cukup jitu dan tepat. Anticreation bijak menggabungkan dinamik pantas-laju yang membuatkan pengalaman mendengar album ini torturing (in a good way). Personally saya lebih suka kalau tonenya lebih cavernous, semestinya lebih ada kick. Silap hari bulan pengsan terus akibat terlalu intense! Saya cuma mengharapkan terbitan akan datang Anticreation berupaya menulis lagu-lagu yang lebih catchy kerana album sulung ini terasa sedikit monotonous di beberapa tempat. Nak jadi brutal pun kenalah ada feel yang catchy. Maybe, next time?
From the Dust of Embers kini terdapat dalam format CD, kaset, piring hitam dan muat turun digital.
FFO: Dead Congregation, Adversarial, Teitanblood, Diocletian