Æolian – The Negationist [Full Length, 2020]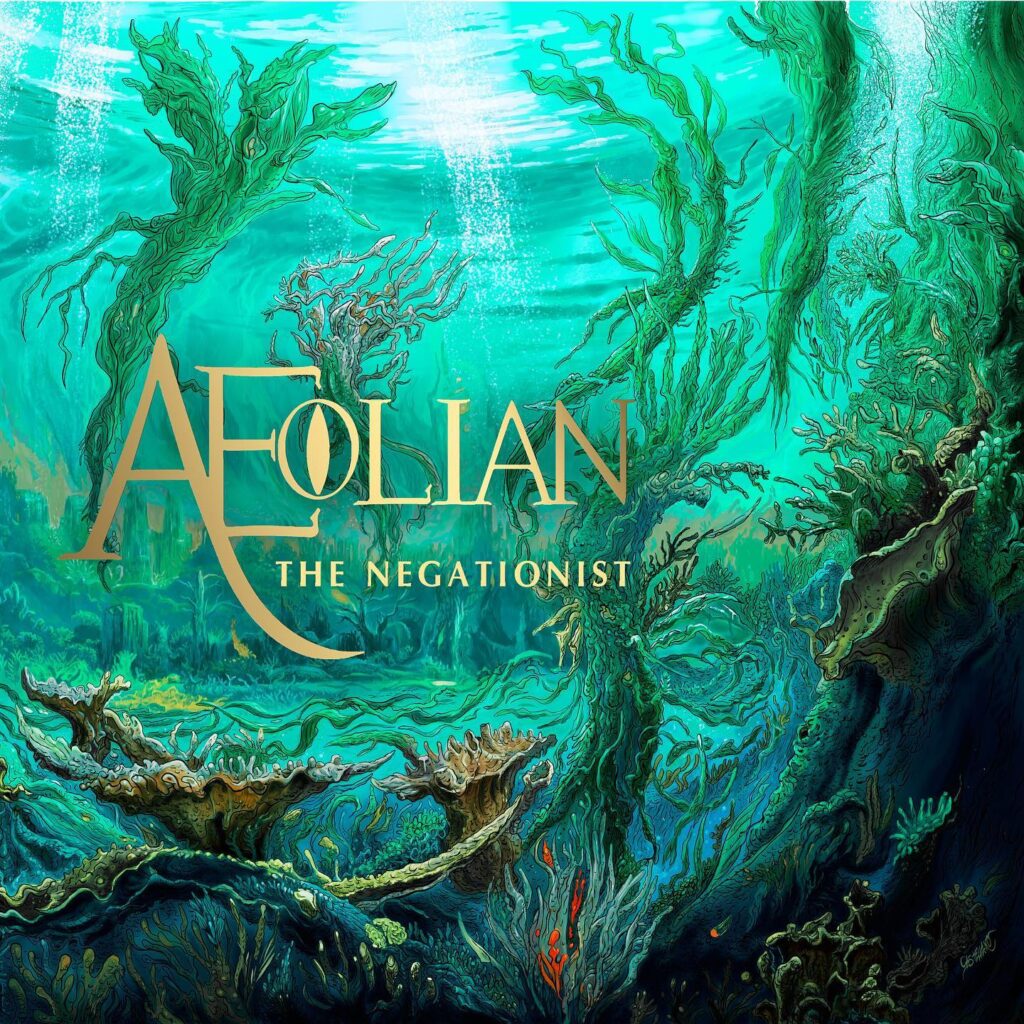 Intense sekali album terkini band Melodic Death Metal dari kepulauan Balearic, Sepanyol ini. Album penuh kedua berjudul 'The Negationist' ini diterbitkan melalui Black Lion Records pada 20 November 2020 menghidangkan tema berkaitan alam sekitar dan pemuliharaan.
The Negationist menggabungkan elemen Melodic Death Metal sebagai asas muzik mereka dan dilapisi Black Metal, Folk Metal dan sedikit Power Metal mewarnai songwriting mereka. Jadi, anda boleh kata ini adalah terbitan yang kaya dengan pelbagai influence, so this might interest you if you're into any of these styles terutamanya jika anda into Ensiferum, Insomnium atau Amorphis.
Namun bagi saya, jalinan gaya ini terasa tidak melekat dengan baik dan berakhir dengan album yang nampak impressive di atas kertas, namun poorly executed. Perlu diingatkan, saya tidak mempersoal kemampuan mereka bermuzik, cuma crafting yang terasa heard before dan tidak fresh, apatah lagi catchy. Senang cakap, The Negationist kurang X-factor yang membuat ia sedikit lemau dan memenatkan menjelang second half of the album. Namun, harus dijelaskan yang kerja keras untuk The Negationist tidak perlu diperkecilkan memandangkan Æolian mempunyai potensi yang masih belum digilap sepenuhnya, terutamanya kemampuan vokalis yang switch dari jeritan rabak kepada high pitch ala Power Metal yang impressive, dan juga guitarworks yang garang. Saya berharap mereka boleh keluar daripada bayangan influences mereka dan menghasilkan sesuatu yang lebih original.
The Negationist kini terdapat dalam format CD dan muat turun digital.
FFO: Insomnium, Ensiferum, Amorphis