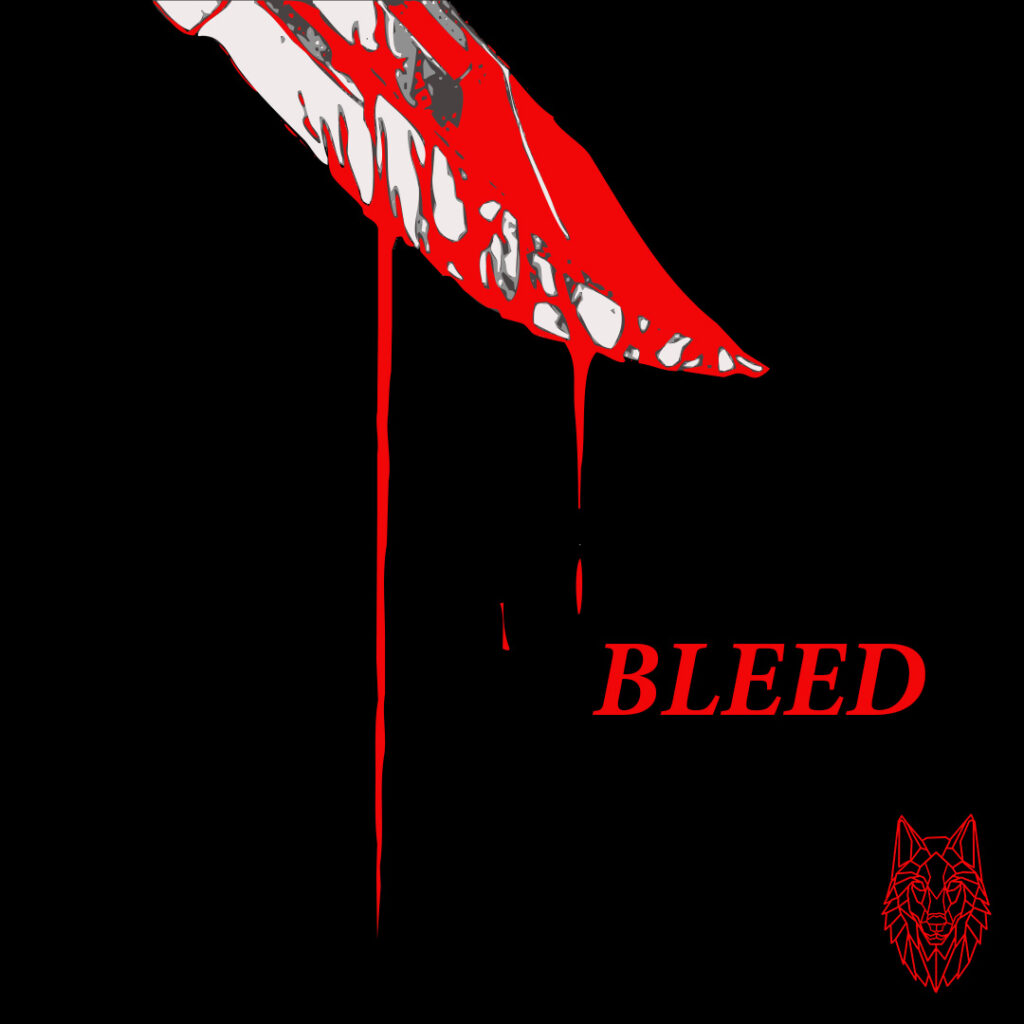 Projek solo Trap-Metal/EDM/Dubstep dari KL bernama Wolf telah mengeluarkan debut EP yang berjudul Bleed. Wolf merupakan side project daripada unit Metalcore The Wolf Within yang obviously branching out untuk meneroka sound lain.
Bleed menampilkan 4 trek yang sekadar memakan 8 minit. Pendek sangat sebenarnya. Bleed adalah satu eksperimen menggabungkan sound pulsating EDM dengan intensity muzik Metal yang sebenarnya banyak kali attempted oleh artis luar negara. Dalam Malaysia, saya tak pasti but I guess it's good to see there's an attempt. Bila saya cakap attempt, Bleed sememangnya adalah attempt in nature dan hanyalah konsep tanpa pergi ke fasa produksi sebenar.
Bleed sekadar mendemonstrasikan idea dan konsep Trap-Metal/EDM is possible tetapi severely lacking dalam execution dengan awkward marriage antara sound electronics dan Metal seperti ditampal secara kelam-kabut menyebabkan Bleed tidak terasa seamless. Di antara wobbly bass dan chaotic synth dan riff gitar yang basic, saya tidak menemui catchiness diharapkan. Sungguhpun terdapat beberapa moment yang menarik, seperti opening di trek Garbage, ia direncatkan dengan kemasukan pertukaran mood yang tiba-tiba yang terasa forced. Bleed juga dicemari beberapa inconsistencies seperti clipping yang jelas, kualiti rakaman vokal yang terkemut dan tempo yang lari. Trek terakhir adalah paling decent dengan form yang lebih jelas dan ada sedikit catchiness, itu pun rasanya boleh diperkemaskan. Jelas sekali Wolf perlu work on these weaknesses untuk surface di khalayak ramai. Trap-Metal/EDM berpotensi untuk menarik perhatian but surely it should come with songwriting and good ideas.
Bleed kini terdapat dalam format muat turun digital.
FFO: Scarlxrd, Ghostemane, Sullivan King