Vargaskri – Hyllningskväden [Full Length, 2021]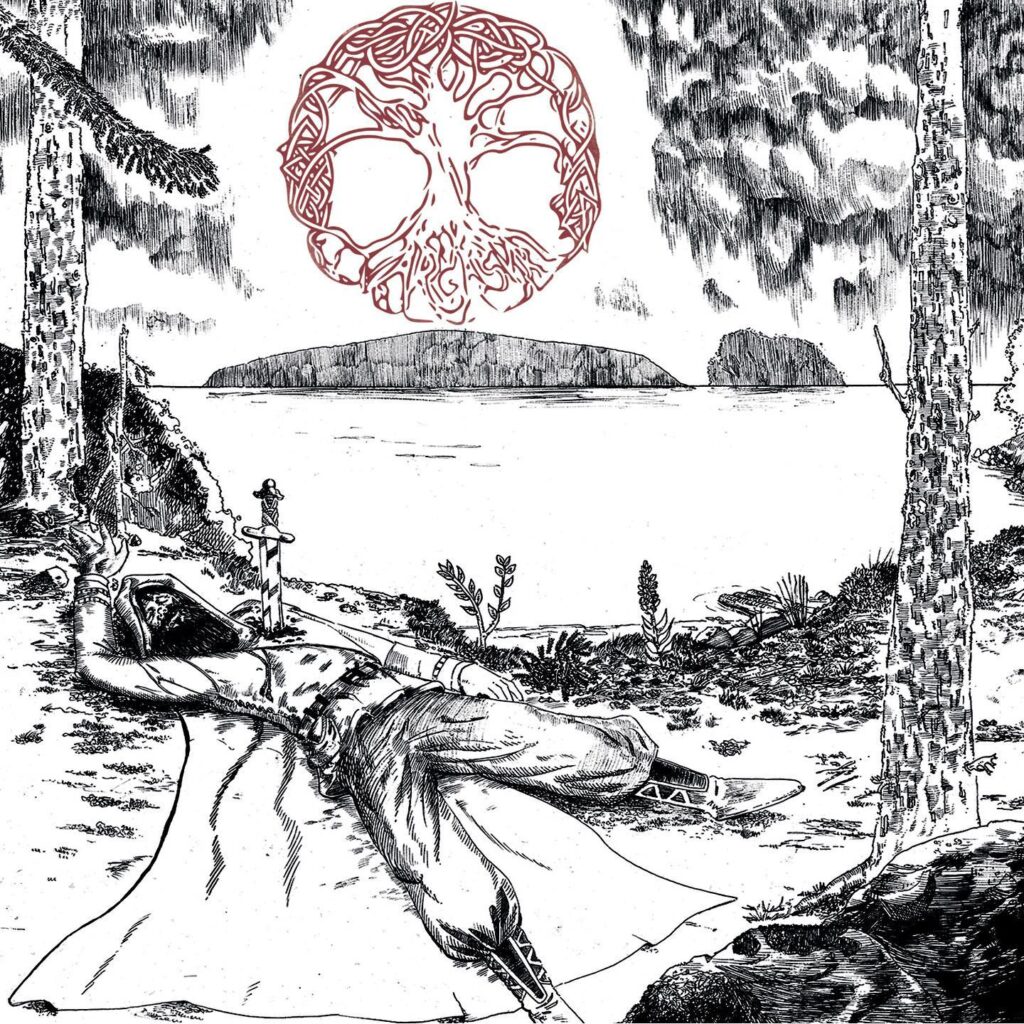 Bila saya dengar trek pertama album ini, saya kena belek semula press release dan info diberi kot-kot saya menerima unreleased album Windir. Huh, bukan! Tapi itulah feel yang saya dapat bila dengar debut album Vargaskri, band Black Metal Sweden yang berjudul Hyllningskväden daripada Northern Silence Productions yang dikeluarkan pada Oktober lepas.
Music-wise, Hyllningskväden adalah Folk/Viking Black Metal yang berkiblatkan gaya Windir, dari segi arrangement, permainan dan juga tema dihidangkan. Somehow saya menyukainya memandangkan Windir pupus dengan tragik tanpa proper ending, dan Vargaskri pulak bertindak seakan kelahiran semula Windir. Melodi gitar yang dimainkan memang mirip Windir; membangkitkan rasa dingin dan desolated di samping mempunyai feel melankoli. On the other side, Hyllningskväden adalah manifestasi Scandinavian Black Metal yang ditonjolkan dengan dram sedikit terkebelakang, vocals yang terlolong diselang-seli clean vocals, diselit sedikit-sebanyak permainan keyboard just to give the necessary mood dan permainan gitar yang berdengung tetapi terselit melodi-melodi yang catchy.
Hyllningskväden adalah keluaran yang decent sekalipun mungkin ada yang mungkin mengatakan ia adalah splitting image of Windir. It doesn't matter. Saya akan tetap mainkan Hyllningskväden dalam beberapa minggu akan datang because it's that good. Sure, ia tak menjanjikan sebarang pembaharuan, tapi ia jugak tidak merapu. Itu paling penting untuk menjadikan Hyllningskväden good in my books.
Hyllningskväden kini terdapat dalam format CD dan muat turun digital.
FFO: Windir, Falkenbach, Enslaved, Thyrfing