Archspire – Bleed the Future [Full Length, 2021]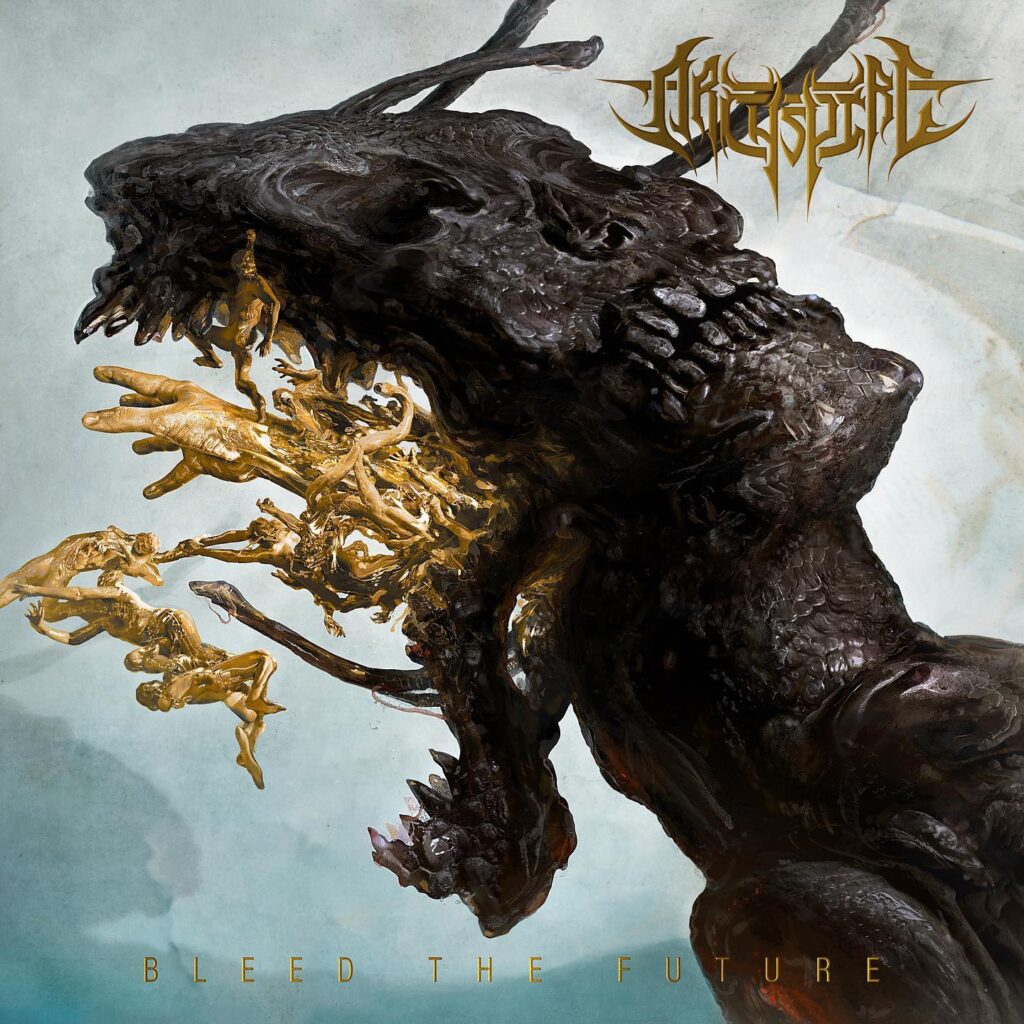 Mendengar album terbaru unit Tech Death Metal Kanada, Archspire ni boleh dibayangkan seperti muka dihentak batu-bata bertalu-talu selama setengah jam with no rest in between. Bleed the Future is what you expect from any Technical Death Metal band: dial up the speed to the max, go insane and listen everything burst into fire. Bleed the Future dikeluarkan melalui Season of Mist.
Archspire memang terkenal dengan technical proficiency mereka, jadi sememangnya album ini datang dengan expectation untuk push the boundary (like any Tech Death album). Namun, adakah push the boundary bererti menjadi terpaling laju atau menyumbat sebanyak note mungkin atau berbunyi robot-like, saya sendiri pun tak ada jawapan. Sebagai seorang pendengar kasual Tech Death, saya cuma mengharapkan execution yang fantastic dan mindblowing tanpa berbunyi terlalu mesin dan overproduced (memandangkan Tech Death kan selalunya mempunyai high level of mastery dalam bermuzik). Right of the bat, Bleed the Future membuatkan saya tercengang dengan machine like precision mereka; gravity blast yang berpesta sana-sini, permainan gitar yang buat mana-mana gitaris bersara terus dengan vokal memuntahkan lirik sangat laju seakan-akan rapping pulak.
Ini faktor yang membuatkan saya sedikit turned off. Bleed the Future no doubt adalah peak of Tech Death mastery merabakkan pendengaran dan put other Tech Death bands to shame. Saya merasakan human factor mereka quickly dissipate sebaik trek pertama bermula. Sekalipun riffs dihidangkan cukup impressive, ia tidak melekat dalam hati save for a few. In the end, kebanyakan trek kedengaran sama sahaja. It's big ball of Technical Death Metal organized mess. I left with more confused than before. But this might appeal to some of you, so please have a listen!
Bleed the Future kini terdapat dalam format CD, piring hitam dan muat turun digital.
FFO: Origin, Obscura, Beyond Creation, Rings of Saturn