Uerberos – Stand Over Your Grave [Full Length, 2020]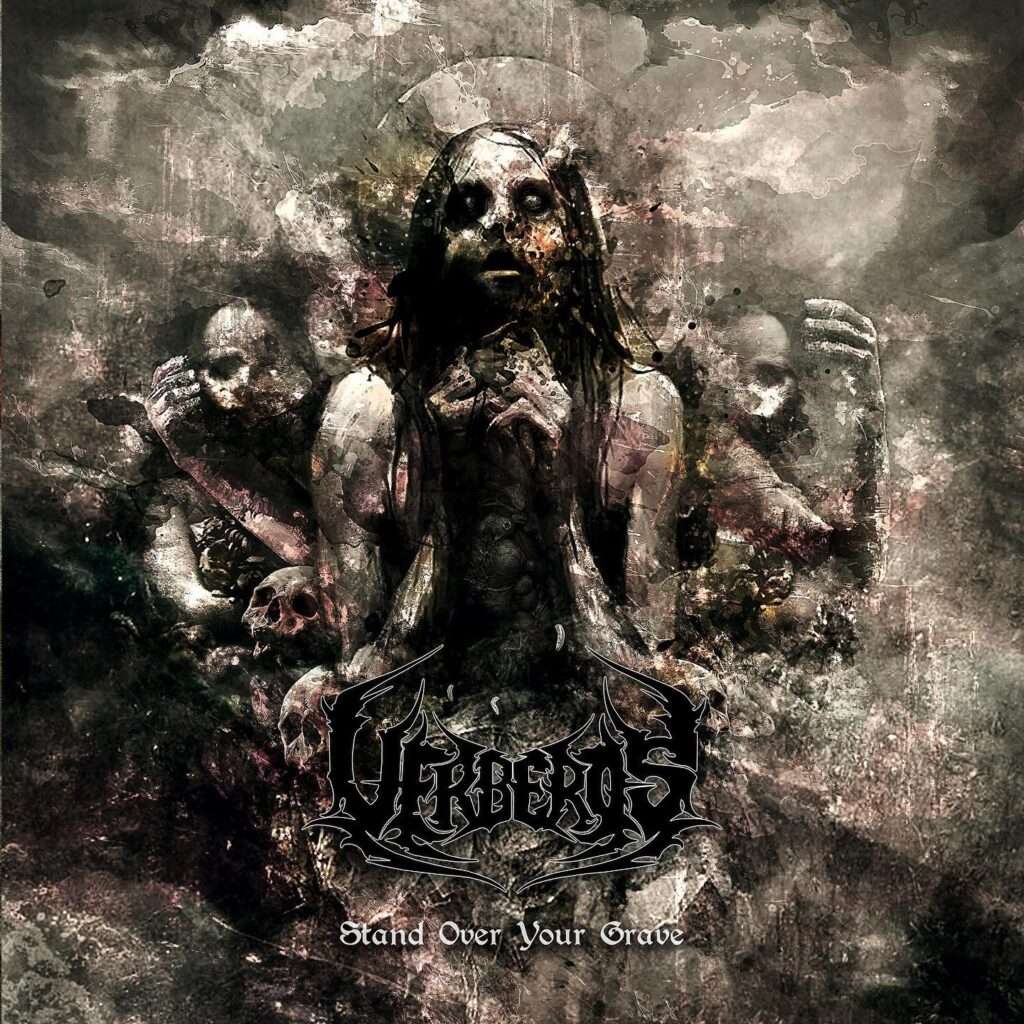 Perkara pertama yang sampai di kepala saya setiap kali ada orang menyebut band Metal dari Poland adalah: mesti ganas laju tak ingat. Dan selalunya tekaan saya betul, termasuklah intuisi saya apabila mendengar album penuh Uerberos ini yang dikeluarkan oleh Godz ov War Productions. Tak perlu berbasa-basi, hanya Death Metal garang tak bertepi!
Stand Over Your Grave menawarkan 9 trek Death Metal memecah gegendang telinga tanpa kompromi. Macam yang kita tau. Polish Death Metal memang takkan bagi ruang untuk pendengar rileks langsung. Machine gun drumming dengan permainan gitar yang tak reti perlahan membuat saya sedikit terkejut namun menyukai approach Uerberos yang relentless. Sungguhpun meribut dengan riffing Death Metal yang antara brutal dan teknikal, masih terdapat jejak-jejak melodik namun ini sekadar minimal saja. Tak ketinggalan, vokal Uerberos mengingatkan saya kepada Belphegor throaty dan deep namun masih boleh difahami sedikit-sedikit.
Stand Over Your Grave adalah terbitan daripada Godz ov War yang menyinar pada tahun ini. Album yang menjemput peminat metal untuk headbang sampai tercabut leher ini tak perlu diulas panjang sebenarnya. Saya menyukai ketepatan on the dot permainan instruments dan pace album yang takde nak buang masanya yang make up the whole excellent album. Jika anda pendengar kental Death Metal buatan Poland, saya cuma ada satu ayat untuk anda; dengarkan Uerberos atau mati!
Stand Over Your Grave kini terdapat dalam format CD dan muat turun digital.
FFO: Vader, Behemoth, Belphegor, Infernal War