Atræ Bilis – Divinihility [Full Length, 2020]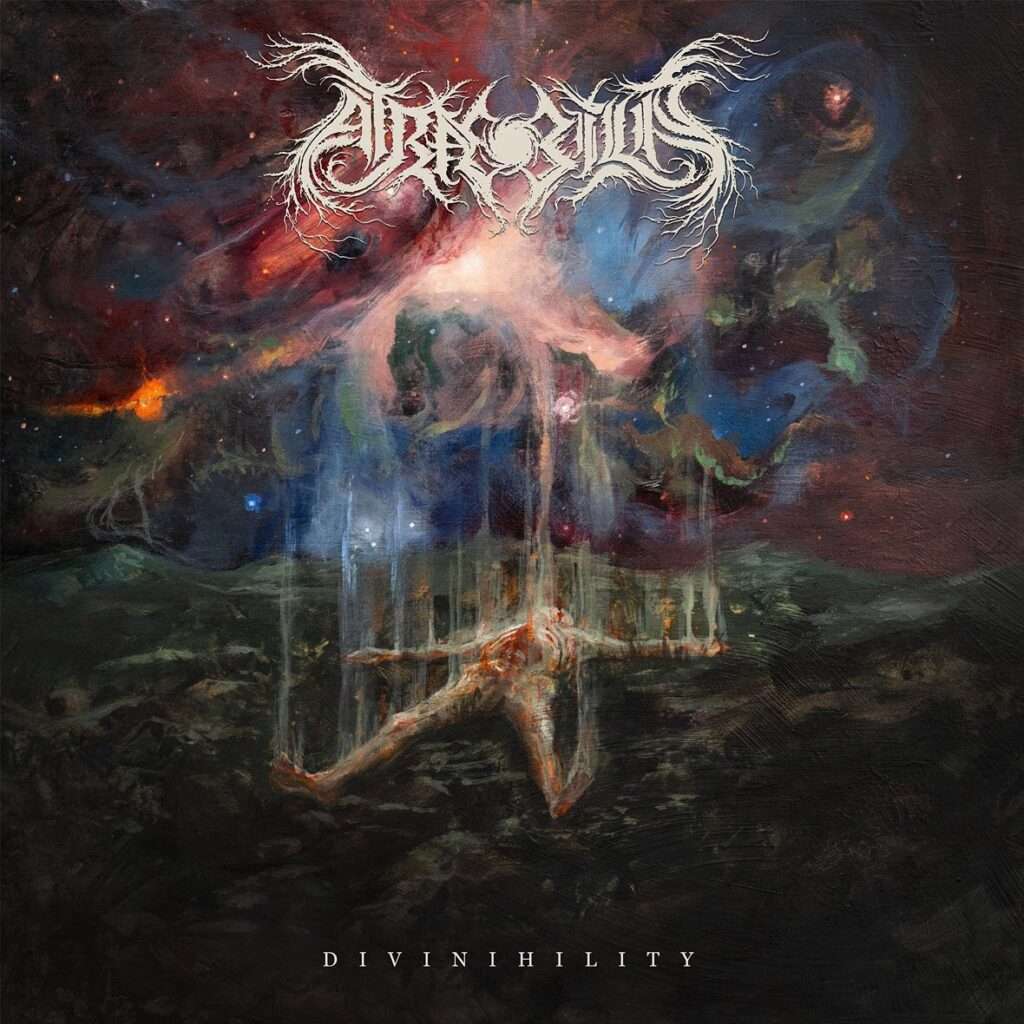 Jika anda menggemari Death Metal anda chaotic, proggy dan bergulung-gulung dengan elemen teknikal, anda mungkin akan menyukai album terkini Atræ Bilis.
Divinihility merupakan keluaran debut daripada band Tech-Death Metal Kanada ini yang diterbitkan Transcending Obscurity Records. Menawarkan 6 trek yang bersimpang-siur dan kaya dengan pelbagai influence, anda boleh melihat betapa Atræ Bilis sedaya-upaya untuk flex ability mereka. Daripada Death Metal yang abundant dengan breakdown chugs ala Suffocation, kepada riffing keji Morbid Angel era Gateways to Annihilation kepadalah chaotic berinspirasi Wormed, pendengar akan merasakan 6 trek macam tak cukup!
Saya merasakan setiap aspek permainan dalam band ini sedaya-upaya untuk push the boundaries. Ini jelas boleh dilihat melalui delivery vokal yang range dari throaty scream kepada grunt yang mendalam. Gitar pulak berubah-ubah dari riff yang angular dan dissonant, kepada crushing ala 90s Death Metal kepada blazing fast di beberapa tempat. Dram pula setia blasting mengiringi setiap trek namun tidaklah sampai ke tahap hyperblast, cukup sekadar blastbeat dan skank beat untuk melengkapkan dinamik dari lagu ke lagu. No questions asked on that!
Bercakap tentang songwriting, saya mendapati sungguhpun intipati utamanya adalah Death Metal, ia bukanlah furiously violent all the way. Malah saya merasakan it was done tastefully, ada masa technical, ada ketika membangkitkan mood dan ada masa main langgar semahunya. Tau-tau je satu album dah habis dimainkan! Kaki Tech-Death pasti menggelinjang kagum mendengar Divinihility.
Divinihility kini boleh didapati dalam format CD, piring hitam dan muat turun digital.
FFO: Gorguts, Suffocation, Morbid Angel, Wormed.