Tombstoner – Victims of Vile Torture [Full Length, 2021]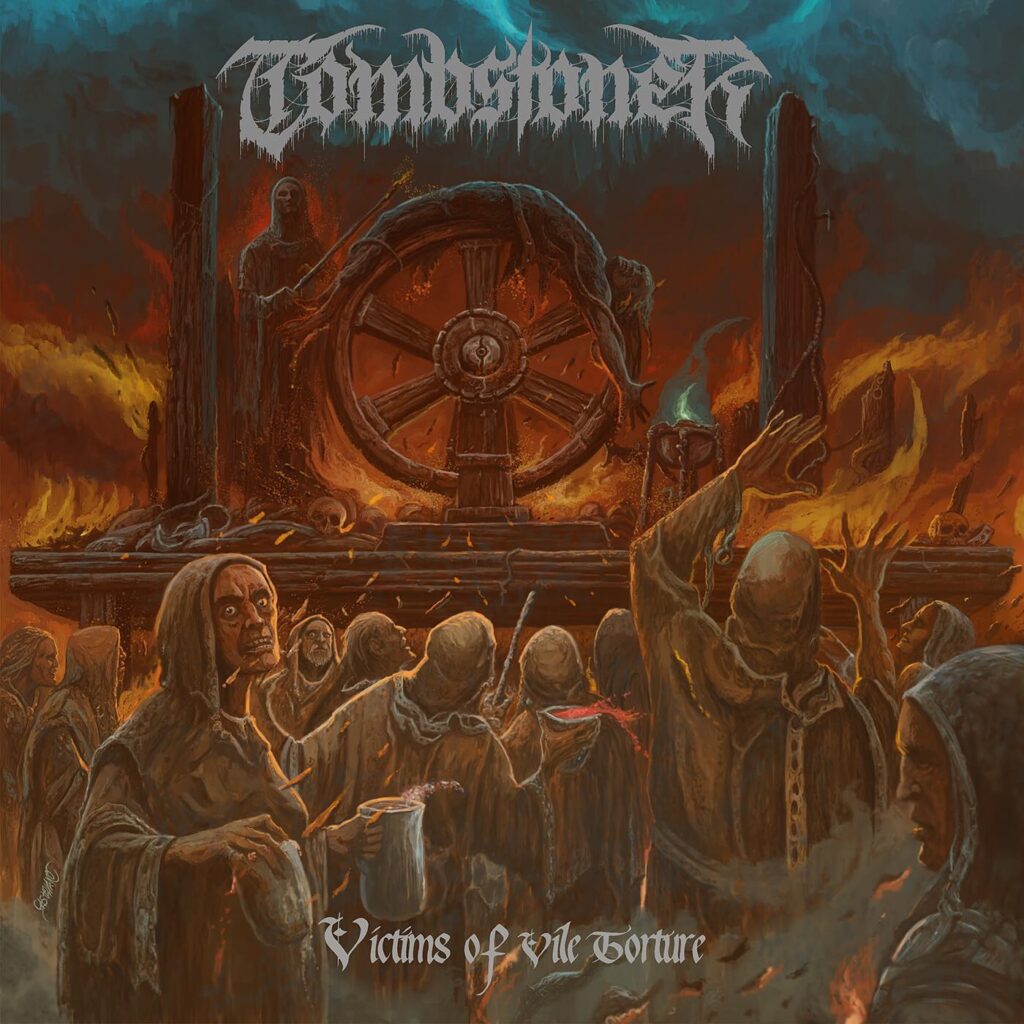 Sebuah band Death Metal dari New York, Tombstoner baru sahaja merilis album terbaru mereka berjudul Victims of Vile Torture hujung Julai 2021 lepas melalui Redefining Darkness Records. Chemistry antara band members cukup kuat dan dianggotai oleh 4 anak muda yang cukup talented. Walaupun scene death metal ni dah penuh dengan band tapi young bloods are always welcomed!
Album ini aku dapat ramalkan akan menjadi Best 2021 Death Metal release. Padat dengan composition lagu-lagu yang cukup sinister dan kualiti recording yang terbaik, riffing yang cukup bengis. Solo gitar tak payah cakap la, memang total firestorm! Ribut sana sini dengan dive bomb, tapping solos yang berapi-api. Cukup elit seakan sound sound dari band Death Metal elites seperti Krisiun, Decapitated dan Benediction dengan tone guitar yang cukup berperisa ala Nevermore.
Album ni datang dengan 10 track yang tak mengecewakan. Favourite track aku adalah track no. 8 iaitu Armageddon. Perfect introduction kepada music bawaan Tombstoner, death metal yang tak terlalu modern tapi datang dengan idea tak terlalu old school. Well balanced dan dicompose rapi.
Victims of Vile Torture kini terdapat dalam format CD, piring hitam, dan muat turun digital.
FFO: AEON, Krisiun, Suffocation, Nevermore, Bolt Thrower