Birdflesh – All the Miseries [EP, 2021]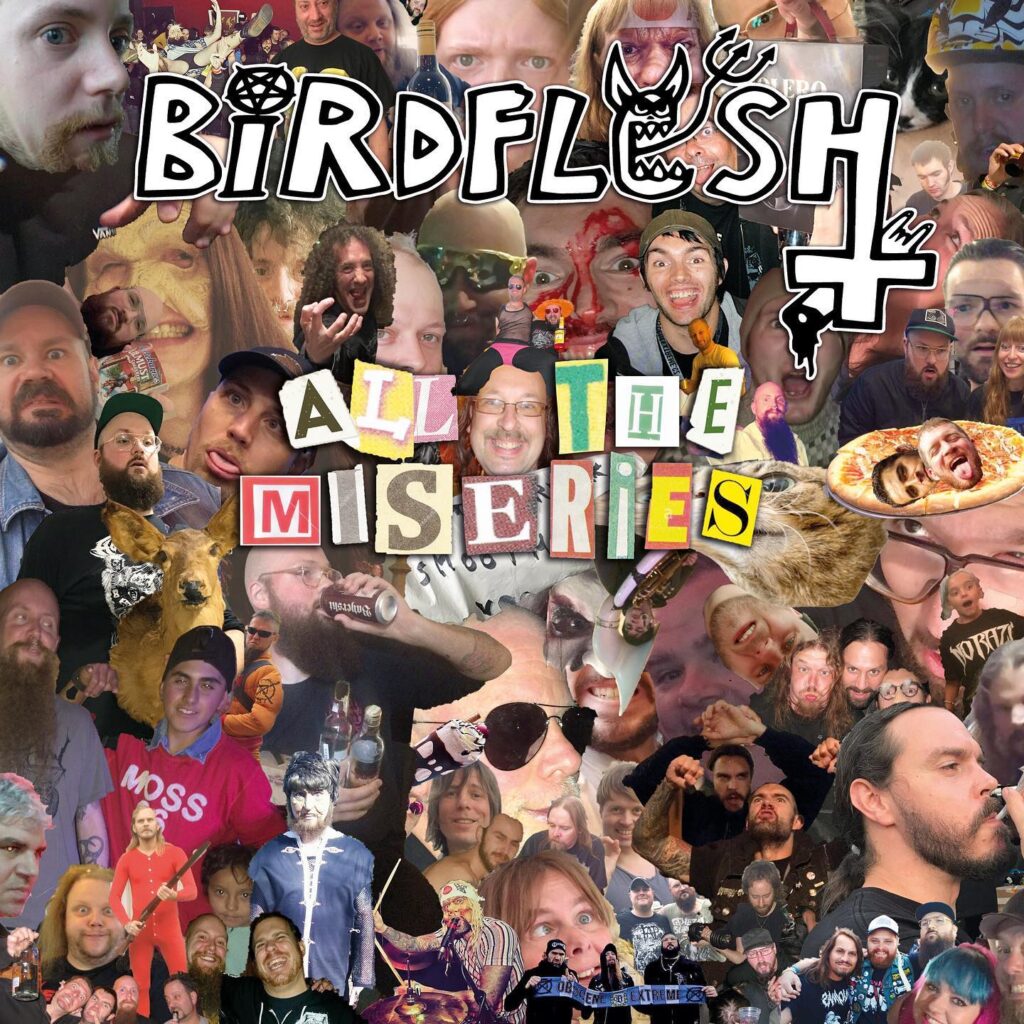 Old timer Grindcore dari Sweden, Birdflesh kembali dengan EP berjudul All The Miseries melalui Everlasting Spew Records. Standard practice band grindcore untuk satu album lebih 20 lagu, album ni mengandungi 13 track baru dan 11 track live, ternyata release Birdflesh 2021 ni tidak mengecewakan. 
Penuh dengan track yang bikin blood pressure menggila, tapi singkat cukup membuat kau nak dengar dengan lebih detail. Birdflesh masih lagi mampu mencipta lagu yang cukup catchy dengan song structure yang tak terlalu complex.
Best part – 13 lagu pertama. Semua lagu best, bengis dengan distortion dipulas sesedap hati, drum stroke laju dan kemas, vocal cukup sinister. Ada satu lagu pulak berbunyi macam Pop Punk, check out Backbreaker. Yang lain berbaur antara Grindcore yang violent tapi humorous. Haha. Part tak best – 11 lagu seterusnya yang direkod live. Ahaha. Tak puas nak enjoy sebab sound quality drop. Diambil dari live video kot. Raw. Overall the album is 3/5.
All the Miseries kini terdapat dalam format CD dan muat turun digital.
FFO : Macabre, Impetigo, Ghoul, Repulsion