No Light Escapes – The Purity of Grief [Full Length, 2021]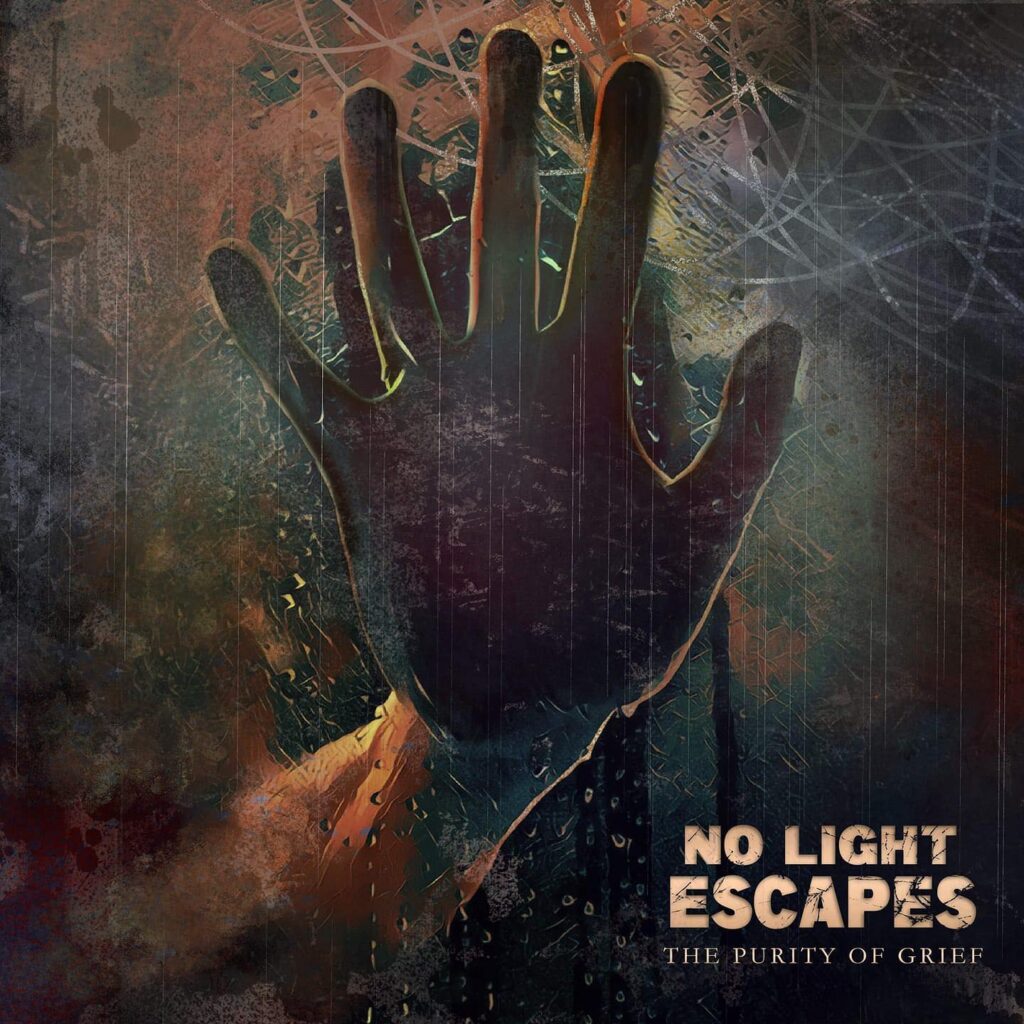 No Light Escapes adalah unit Metalcore Kanada yang asalnya dikenali sebagai Technical Damage, dan album terkini mereka The Purity of Grief telah dikeluarkan pada Mei 2021 secara independent. The Purity of Grief menghidangkan stail Metalcore yang cenderung ke arah Djent dan Progressive; trait yang common di kalangan band Metalcore generasi baharu.
Secara amnya, The Purity of Grief mempunyai riffs Metalcore yang percussive dan hammering, ambient passages yang ada masa sedikit brooding, vokal yang mengancam, overall vibe yang violent dan enjoyable dengan satu trek yang saya rasa out of place. To be honest, saya ada beberapa kali juga hayun kepala setiap kali gitar dan drum in-sync dengan riff djett djett djett yang padat menghayun bagaikan wrecking ball. Saya perlu memuji sound mereka yang padat dan gemuk, obviously it made a huge difference dari segi pengalaman audio.
Saya ada menyebut satu trek yang saya rasa out of place. Trek tersebut adalah High Tide, yang menyelitkan stail Surf yang entah tiba-tiba aje masuk. Potong stim pulak daripada violent choppy riffs tetiba jadi clean guitar dengan reverb berkati-kati. Namun trek yang benar-benar menarik pendengaran saya adalah Cascade. Ia menggabungkan intensity Metalcore zaman kini yang percussive kemudian sekelip mata berubah dengan ambient yang brooding diikuti clean female vocals yang haunting sebelum pace kembali meningkat dengan riff yang hammering sambil ada back-up clean vocal berkumpulan. Layan sungguh. Saya fikir The Purity of Grief adalah keluaran Metalcore moden Kanada yang decent dan patut mendapat perhatian anda. Jika ada kekurangan pun, maybe they need to craft even better and memorable riffs next time. Other than that. it's a pretty sick album.
The Purity of Grief kini terdapat dalam format muat turun digital.
FFO: After The Burial, Converge, Born of Osiris, Poison the Well, Beyond Creation