The Scum – Dead Eyes [EP, 2020]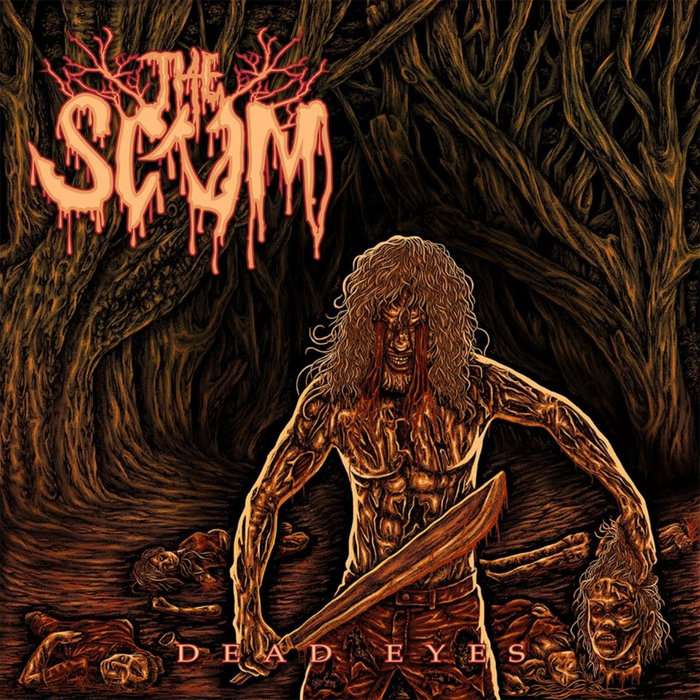 Wah, Old School Death Metal dari Colombia! EP yang sekadar 2 trek saja ini menangkap perhatian saya kerana menampilkan vokalis Benediction, Dave Ingram. Saya selalu mempunyai opinion yang band-band datang dari Amerika Selatan, tak kira apa subgenre pun kebanyakannya sound mesti rabak.
The Scum membawakan sound ala Dismember, Unleashed, dan tentunya Benediction. Kotor dan primitif tapi ballsy. Trek pertama adalah buktinya. Bunyi gitar yang sebu berkerak, dengan bunyi dram yang tidak overproduced serta teriakan vokal yang kering. Ini adalah Death Metal gaya 90an; takde show-off melampau, basic dan ada masanya sedikit punk-ish. Kualiti keseluruhan EP pun terasa direkod dekad 90an, tapi tak hairan kerana rakaman dijalankan di studio lagenda, Sunlight Studios!
Namun apabila dibandingkan dengan keluaran terdahulu, saya sedikit kecewa. Dead Eyes terasa sloppy dan less inspiring. Saya faham Dead Eyes mungkin ingin replicate feel old school sehampir mungkin, tapi hasilnya seakan kurang kick. Ia bukanlah totally teruk, tapi could have been better.
Dead Eyes kini telah berada di pasaran dan diterbitkan oleh Wild Noise Productions.
FFO: Dismember, Unleashed, Benediction