Severe Torture – Fisting the Sockets [EP, 2022]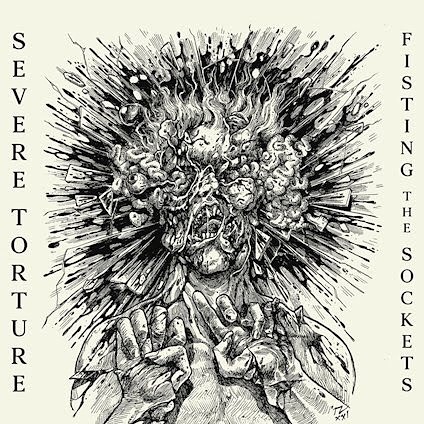 Unit Brutal Death Metal Belanda Severe Torture kini membuat comeback dengan rilisan EP terbaru mereka berjudul Fisting the Sockets diterbitkan melalui Season of Mist yang masih mengekalkan alunan irama brutal death yang tetap kejam macam dulu dan lebih matang dalam komposisi lagu. Mengalami sedikit penukaran line up terutamanya drummer asal Severe Torture Seth Van Der Loo, namun line up ini dirasakan cukup solid dengan skill dan pengalaman mereka .
Track pertama Fisting the sockets ternyata tidak mengecewakan dengan riffing sinister dan drum terus menghentam no mercy. Solo yang lebih structured seolah olah melepas geram setelah sekian lama Severe Torture menyepi dari scene Death Metal extreme. Track ini sememangnya memberi sebab untuk menjadi peminat band ni. Jahat boss!
Track kedua Entangled in Hate terus berkumandang memancar kempen Death Metal. Laju dan tak bagi can. Tak kecewa langsung. Darah berderau dengan track ni. Hands and Head Not Found menjadi penutup EP ni dengan riff ribut death metal dan Severe Torture sendiri menjanjikan ini hanyalah sedikit dari material mereka yang akan keluarkan tak lama lagi.Jujur aku rasa EP ni pendek sangat dan tak sabar nak dengar full length. Awesome release gentlemen!! Keep up the great work!
Fisting the Sockets kini terdapat dalam format CD dan muat turun digital.
FFO: Dying Fetus, Cannibal Corpse, Death, Suffocation, Defeated Sanity