Sertraline – The Streetlight Was All We Needed [Compilation, 2021]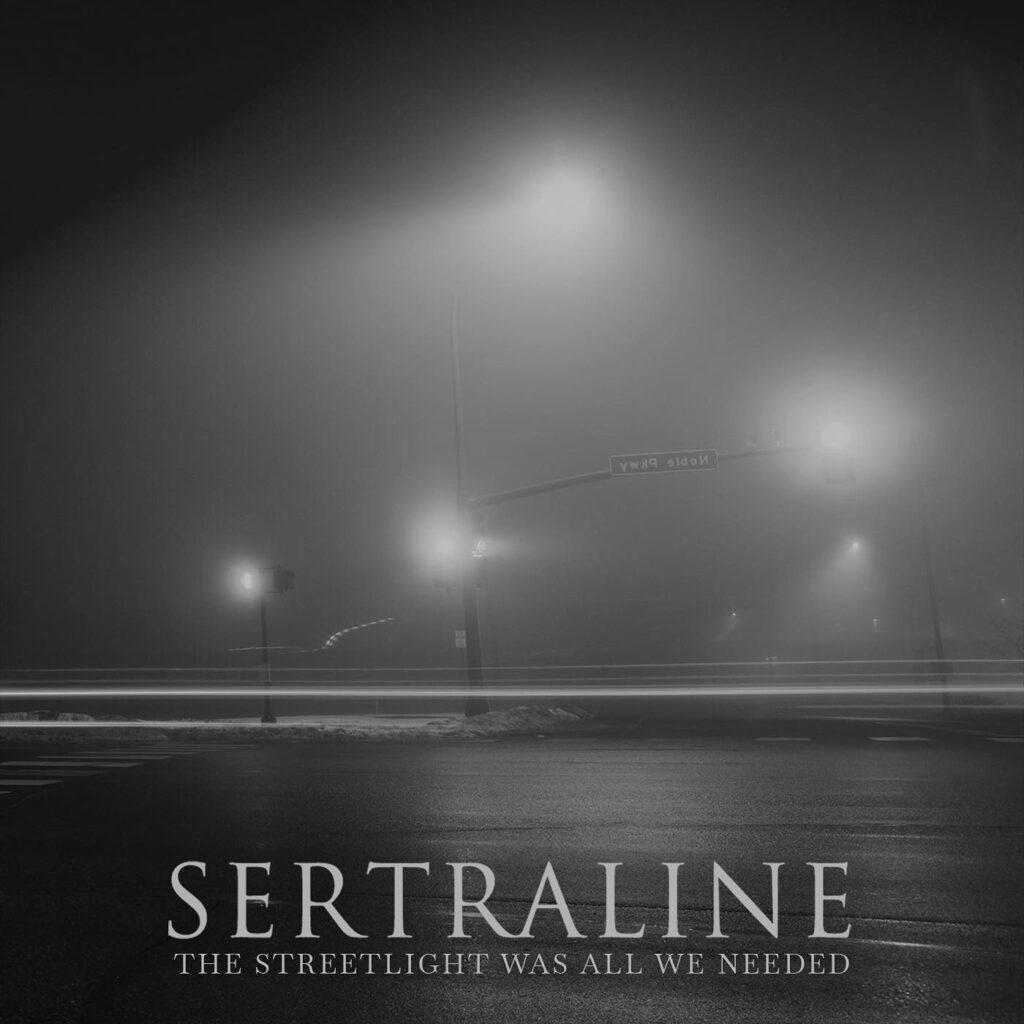 I was in a need of some depressing music to let off some steam. With works piling up and another lockdown in effect, I think my mood is affected and Sertraline gave me the release I need. Sertraline is an American Post-Black Metal sextet recently released a compilation album called 'The Streetlight Was All We Needed' via Hypnotic Dirge Records. It consists tracks from their earlier releases: Shade EP, From Both Our Hands, and These Mills Are Oceans.
Naturally, there are differences in recording quality as the releases were recorded at different sessions however the releases retain similar Sertraline traits and style; Post-Metal atmosphere, haunting ambiance from the keyboard, melancholic overall feel with clean reverb guitars (fun fact: there are three guitarists in the band) and some Post-Punk style creeping in between. At times Sertraline will switch its style from Post-Black Metal to Blackgaze in a whim before retreating into somber Post-Rock, all encapsulated with piercing roars from the vocalist. Its fluid and feels natural, I can almost feel the pain and suffering lol.
But real talk, I like the overall mood Sertraline trying to deliver and it works. The compilation screams gloom, regret, longing, and frustration with life but also fills with hope for betterment. Obviously this is achieved via Post-Rock build up and contrast between quiet and loud dynamics throughout to reflect the emotions. It's beautiful and painful at the same time. If you're looking something to be sad for (aside the fact that we're still in lockdown in most places around the world), listen to this compilation. Worth your time, this I promise.
Sertraline is now available in CD and digital download format.
FFO: Atrum Tempestas, Wolves in the Throne Room, Altar of Plagues