Sentiero Dei Principi – Lustmord [Full Length, 2021]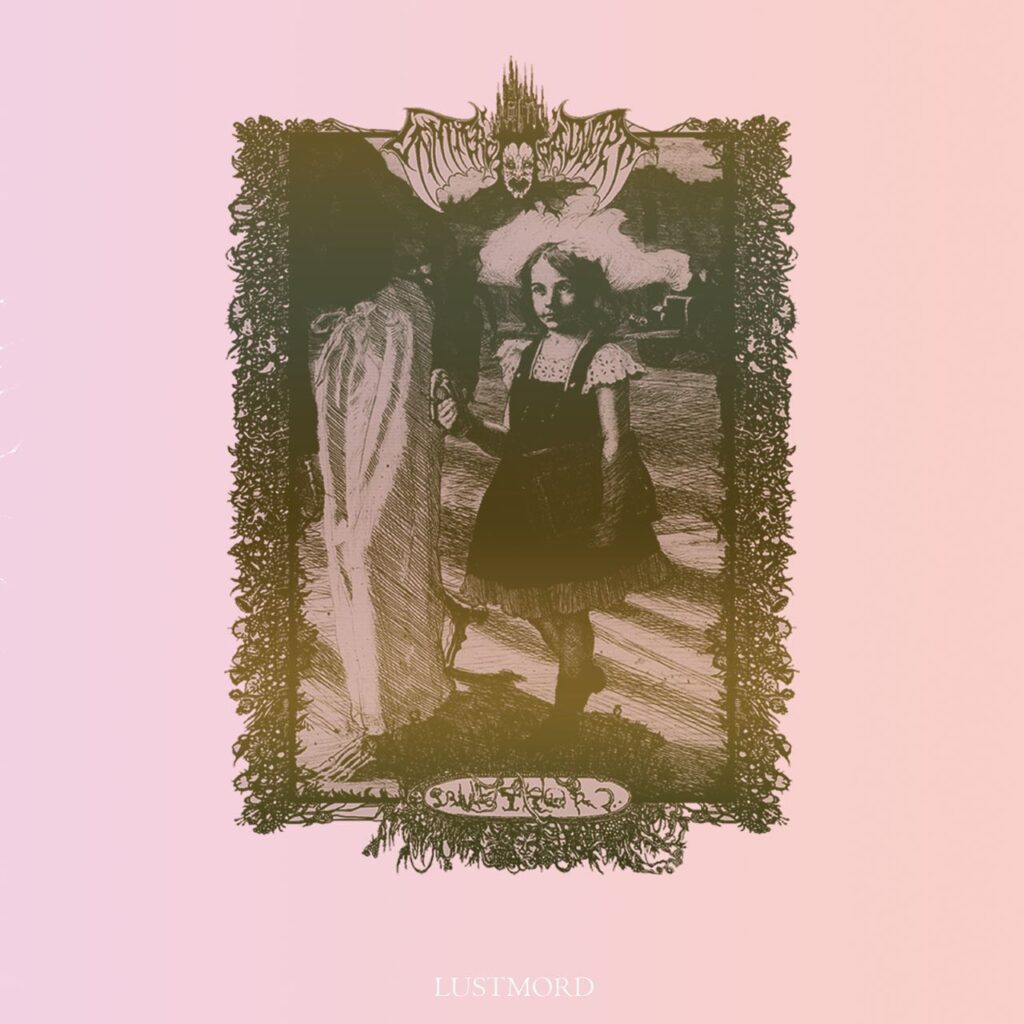 'Weirdly interesting' adalah isitilah yang saya guna pakai untuk menggambarkan album sulung band Romantic Black Metal Itali bernama Sentiero Dei Principi ini. Berjudul 'Lustmord', ia diterbitkan melalui Esercito della Chiesa Dorata dan Xenoglossy Productions pada awal Oktober 2021. Sejujurnya, ini terbitan yang pushing the boundaries in Black Metal dan saya akan beritahu mengapa.
Pertama sekali, stail mereka mainkan menggabungkan elemen berbeza-beza dan non-standard dalam Black Metal. Unorthodox adalah istilah paling tepat bila mendengar elemen standard Black Metal, Blackgaze, cinematic, classical dan banyak lagi digaul mesra membentuk Lustmord. Anda akan mendengar teriakan dan tremolo picking yang associated dengan Black Metal biasa, disusuli permainan harpsichord yang berinspirasikan zaman pertengahan (for some weird reason) dan juga lambakan emosi unhinged yang sebenarnya selari dengan screamo selain menyelit sample percakapan (rasanya dari filem) yang memberi feel cinematic. Sori lah. purist mesti menggeletar nak mengamuk, tapi personally saya rasa ini satu eksperimen yang agak menjadi.
Dari segi tema, Lustmord mengupas tentang trauma dan consequences of it in later life yang tidak terkawal. Aduh, heavy jugak. Tapi bersesuaian dengan stail muzik yang berkecamuk, selari dengan tema dibawakan. Saya mengalami kesukaran untuk draw comparison mereka dengan band-band seangkatan memandangkan stail mereka yang merangkumi pelbagai spektrum muzik yang dihimpunkan dalam bentuk yang dramatik. This might take some time to grow on you, tapi saya jamin ia adalah terbitan yang catchy dan jika tidak melampau, satu album yang unik. Dengarlah dengan hati terbuka.
Lustmord kini terdapat dalam format CD, kaset, piring hitam dan muat turun digital.
FFO: Deafheaven, Deathspell Omega, Nazgûl, Baustelle