Sarmat – RS-28 [Full Length, 2021]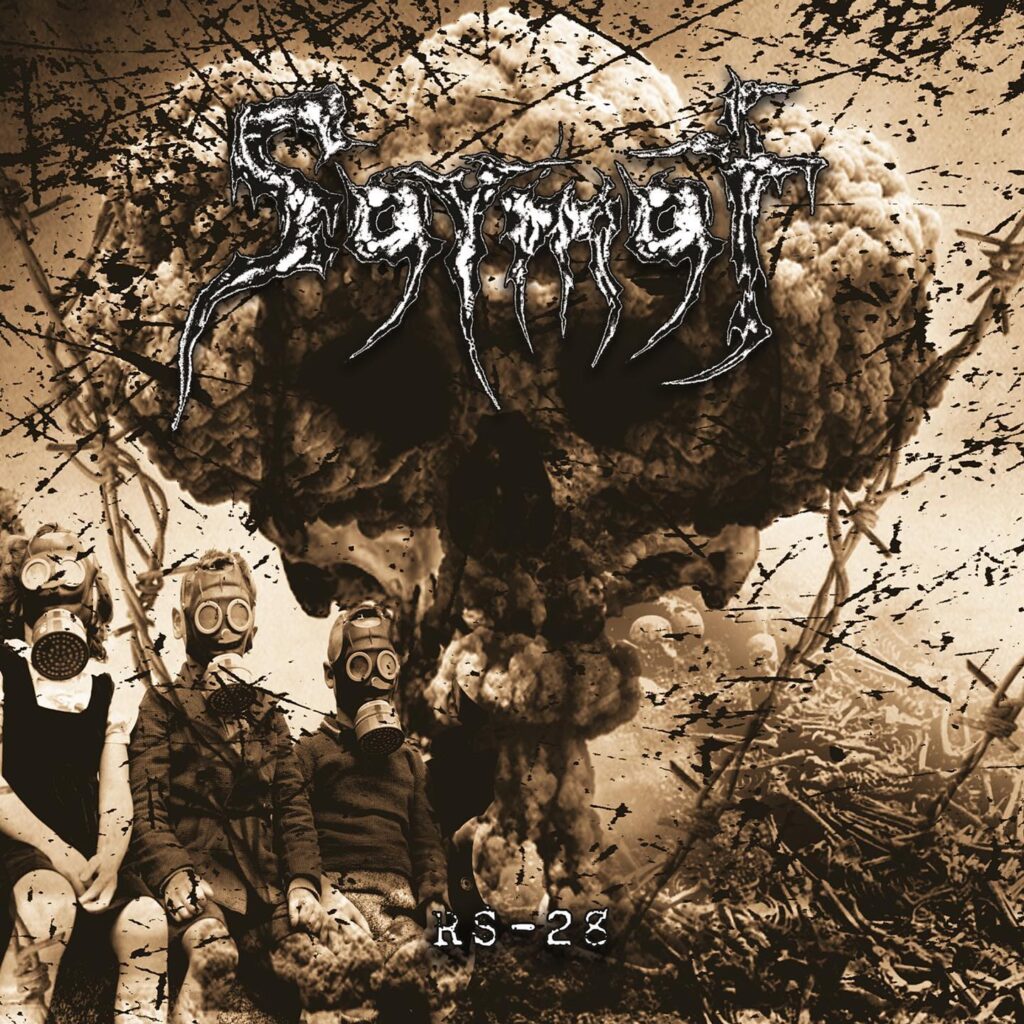 Sarmat merupakan unit Black/Death Metal dari Poland yang membawakan sound Polish Black/Death Metal yang devastating. Rata-rata mengetahui betapa kejamnya sound Polish yang punishing dan relentless, dan Sarmat tidak terkecuali. Ini jelas kedengaran daripada album sulung mereka yang berjudul RS-28.
Lama jugak saya fikir apa maksud Sarmat dan RS-28 ni. Lepas saya google sikit baru tau ia diambil daripada senjata ICBM milik Russia, sangat bersesuaian dengan tema perang dan destruction yang dibawakan oleh Sarmat. Dengan gitar yang grinding, dram yang kental bagaikan jentera perang yang membedil tak habis-habis, serta vokal yang roaring bak raksasa tercedera, it's hard to not actually listen to them. I mean, have you heard anything from Poland that is not good? Sound untuk semua instruments adalah crystal clear, malahan saya boleh mendengar bass yang berdentum di belakang.
Sound yang padu ini cukup mantap menceritakan total annihilation yang dianjurkan oleh Sarmat. RS-28 membawa vibe yang sinister dalam setiap trek dimainkan, dengan majoritinya bertempo laju tahap bersepai tulang belakang. Deruan pedal berkembar daripada drummernya mencetuskan rasa panik ditambah pulak vokal yang melaung-laung lirik yang nihilistik dan keji. Ada jugak beberapa part yang memainkan stail dissonant, semestinya menambahkan rasa sadis dan ngeri.
Saya tak perlukan masa yang lama untuk terpukau dengan RS-28. Ia adalah produk Black/Death Metal yang padu dan garang. Untuk sebuah debut release, ini dikira cukup gah dan menuntut rasa hormat daripada pendengar. Jika anda belum pernah dengar nama mereka, it's about time to do so. And be prepared to be destroyed.
RS-28 kini terdapat dalam format CD dan muat turun digital.
FFO: Behemoth, Zyklon, Behemoth, Infernal War