Sarcoptes – Plague Hymns [EP, 2020]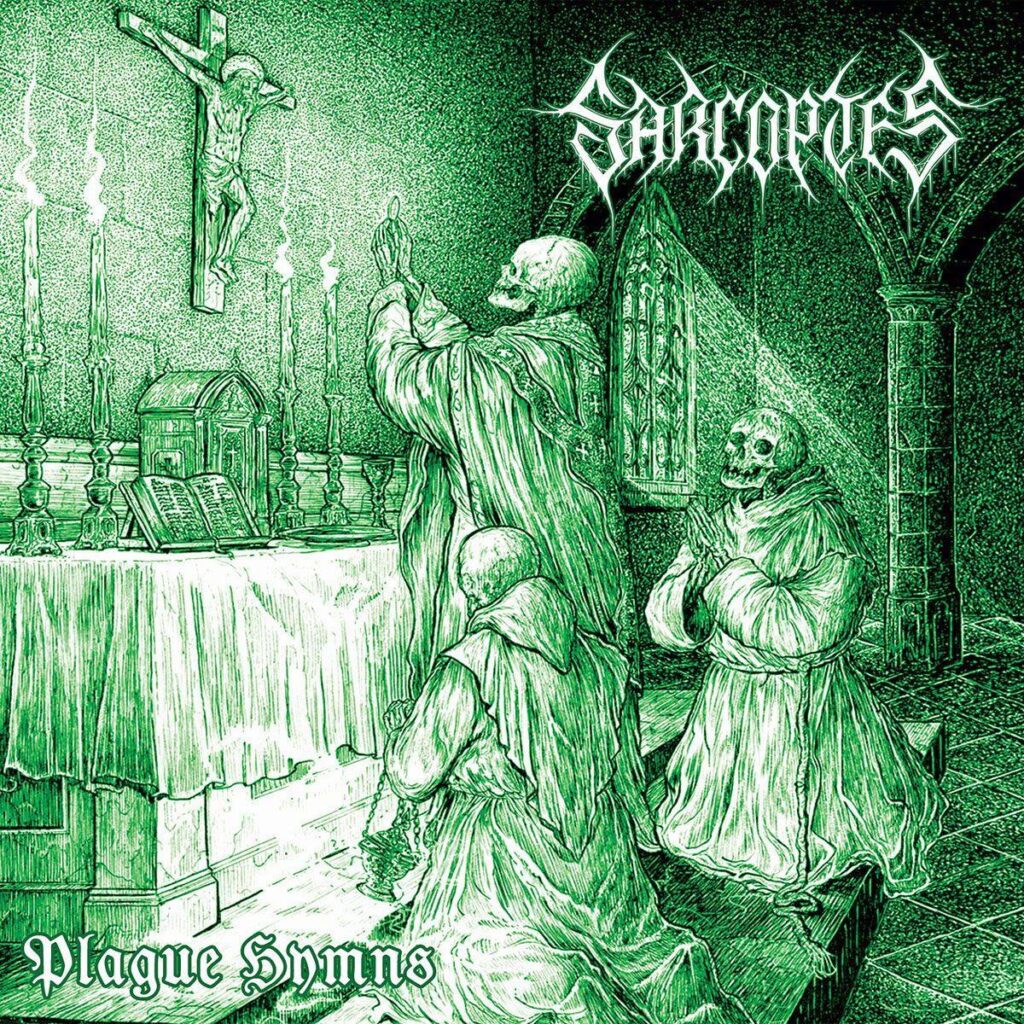 Sarcoptes merupakan band dari AS yang membawa stail Black/Thrash yang turut menyelitkan Death dan Epic Metal dalam permainan mereka. EP terkini mereka Plague Hymns yang dikeluarkan melalui Transcending Obscurity Records menjadi bukti kepada kemampuan mereka menjalinkan kesemua pengaruh yang dibawakan.
Plague Hymns sekadar menawarkan dua trek, menjadikan EP ini memang sangat pendek, tambahan pulak dengan gaya Sarcoptes yang blazing fast dan garang tak bertepi. Instead of Black/Thrash yang membalun laju tak ingat, kehadiran sedikit elemen keyboard dan twin guitar harmony mengingatkan saya kepada Dissection dan Emperor, malah Cradle of Filth. Saya terkeliru jugak dengan shifting in style dalam hanya 2 trek saja. Kejap Thrash tak ingat (terutamanya drumming yang rabid), kejap lagi melodic sedap-sedap didengar. Honestly, it works. Tapi tu lah, ia berjaya kerana mungkin EP ini sekadar menawarkan 2 trek. Saya tak pasti kalau stail yang berubah-ubah ini boleh diulang andai kata untuk full album. Namun saya fikir itu adalah persoalan untuk difikirkan untuk hari lain dan tempat lain. Plague Hymns adalah EP pendek yang catchy dan menggambarkan visi Sarcoptes sebagai kuasa yang berpotensi dalam scene USBM. Anda perlu cuba dengar, mana tahu satu hari nanti Sarcoptes blow up.
Plague Hymns kini terdapat dalam format CD dan muat turun digital.
FFO: Absu, Dissection, Immortal, Emperor