Sacrifice – Total Steel [Full Length, 2021]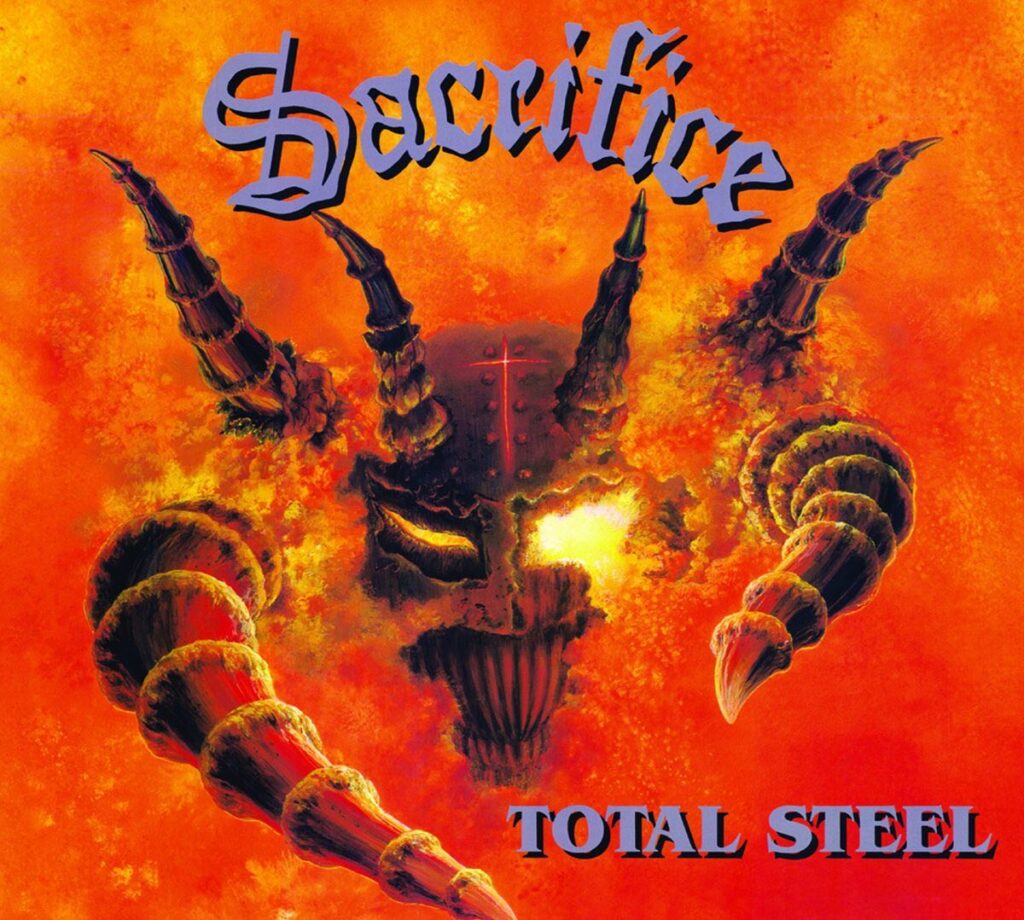 Bila berbincang tentang Thrash Metal, saya mengaku saya di tahap layman atau sebenarnya, poser. Pengetahuan saya terhad kepada big 4 Thrash dan juga beberapa Teutonic Thrash bands. Yang lebih obscure dan regional, haram saya tak tau pun. Tapi itu tak menghalang daripada saya melayan keluaran semula full length kedua Sacrifice, unit Thrash Metal Jepun berjudul Total Steel yang diterbitkan dan di master semula melalui Goatlordth Records.
Total Steel pekat dengan galloping riffs diselang-seli solo gitar yangberhantu serta dilengkapi drumming serba rabid dan vokal raspy yang memekik tak berhenti-henti. Memang terus menangkap perhatian saya Total Steel ini. memang cukup attitude dan groove untuk terus saya dengar sampai habis. Saya kena mengaku yang Sacrifice ni memang langsung saya tak terfikir when it comes to band-band Metal Jepun yang saya tahu cuma Sabbat, Metalucifer termasuklah generasi baru seperti Gallhammer.
Menyesal tak layan awal-awal lagi? Ya, mestilah memandangkan ia material yang hebat dengan songwriting yang catchy tapi simple. It's your standard 90s Thrash Metal dengan plenty of attitude. Saya pastu abang akak Thrash Metal yang otai boleh relate dengan Total Steel berbanding material Neo-Thrash zaman sekarang haha. Apparently mereka masih aktif sampai sekarang, harapnya adalah lagi keluaran baru untuk dinikmati dan ditemui generasi Metal baharu.
Total Steel kini terdapat dalam format CD.
FFO: Destructor, Cromok, Bulldozer, Sabbat