Orm – Intet • Altet [Full Length, 2022]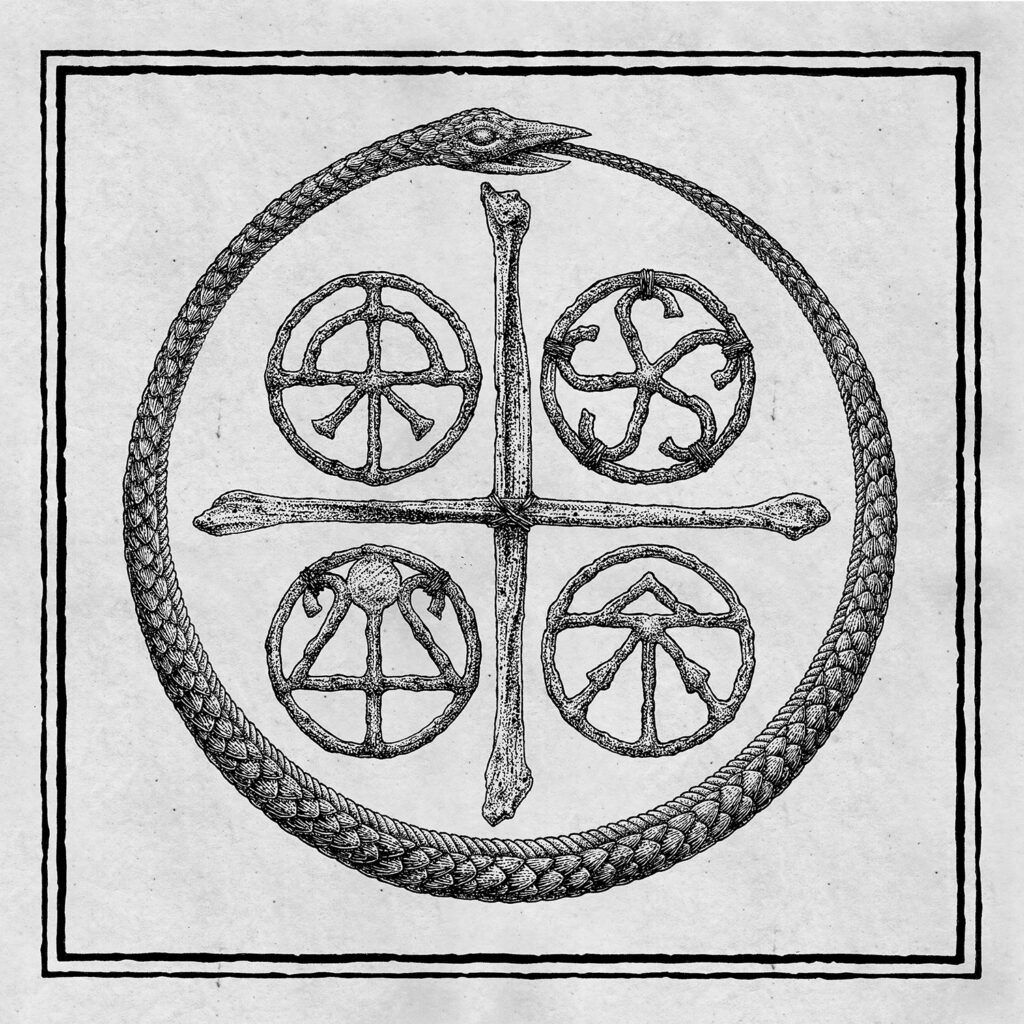 Orm merupakan unit Epic/Melodic Black Metal berasal dari Denmark yang baru saja mengeluarkan album terkininya Intet • Altet melalui Indisciplinarian pada hujung September 2022. Melihat maklumat di promo mereka, Intet • Altet merupakan double album yang mencapai durasi 1 jam 32 minit! Dan ia sekadar mengandungi 4 trek, so this is gonna be a long, winding ride.
Di atas kertas, Intet • Altet kelihatan seperti overambitious dengan setiap trek rata-ratanya memakan 20 minit, saya mulanya mengaggap ini adalah album Prog yang sibuk nak tayang skill semata tapi macam biasa, tanggapan saya salah. Intet • Altet adalah album berkonsep menceritakan tentang stages of life; hence the long songs dengan setiap lagu meneroka tema hidup, mati dan jerih-payah menghadapinya. I think it's pretty interesting, kerana Intet • Altet menyentuh topik yang relatable, even for a Black Metal band.
Intet • Altet adalah pengalaman audio yang wholesome, kompleks tetapi enjoyable melalui songwriting yang detailed, execution yang epic dan catchy dengan variasi musical approach selain Black Metal dimasukkan seperti Atmospheric/Post Metal, Progressive dan banyak lagi membentuk album yang beremosi, beautifully written dan mempunyai dinamik yang lebih instense daripada roller coaster ride. Saya perlu memuji guitarworks Orm yang gigih memainkan riffs yang memorable despite album ni sangat panjang selain drummer yang setia blasting (tapi ada masanya bervariasi) dan vokal yang snarling serta on top of that kemampuan Orm sebagai sebuah band untuk mengemudi idea ini kepada 2 album yang massive (baik dari segi durasi, tema dan sound!) dengan cemerlang. Intet • Altet menangkap perhatian saya sebaik 30 saat pertama and got me listening to it for the next 1 hour, and that's the sign of an excellent release. Durasi panjang untuk Intet • Altet adalah necessary dan tidak dipenuhi dengan pointless gimmicks, instead it's a complete storytelling (dan bukan semua cerita perlu suara, ada masanya biar muzik berbicara). Intet • Altet menghimpun rasa sedih, marah, penyesalan dan pasrah yang dibuat sempurna, hence it's an Album of the Year for me.
Intet • Altet kini terdapat dalam format CD, kaset, piring hitam dan muat turun digital.
FFO: Altar of Plagues, Panopticon, Borknagar, Ulver, Wolves in the Throne Room, Winterfylleth