Non Talkers – Pendulum of Time [EP, 2020]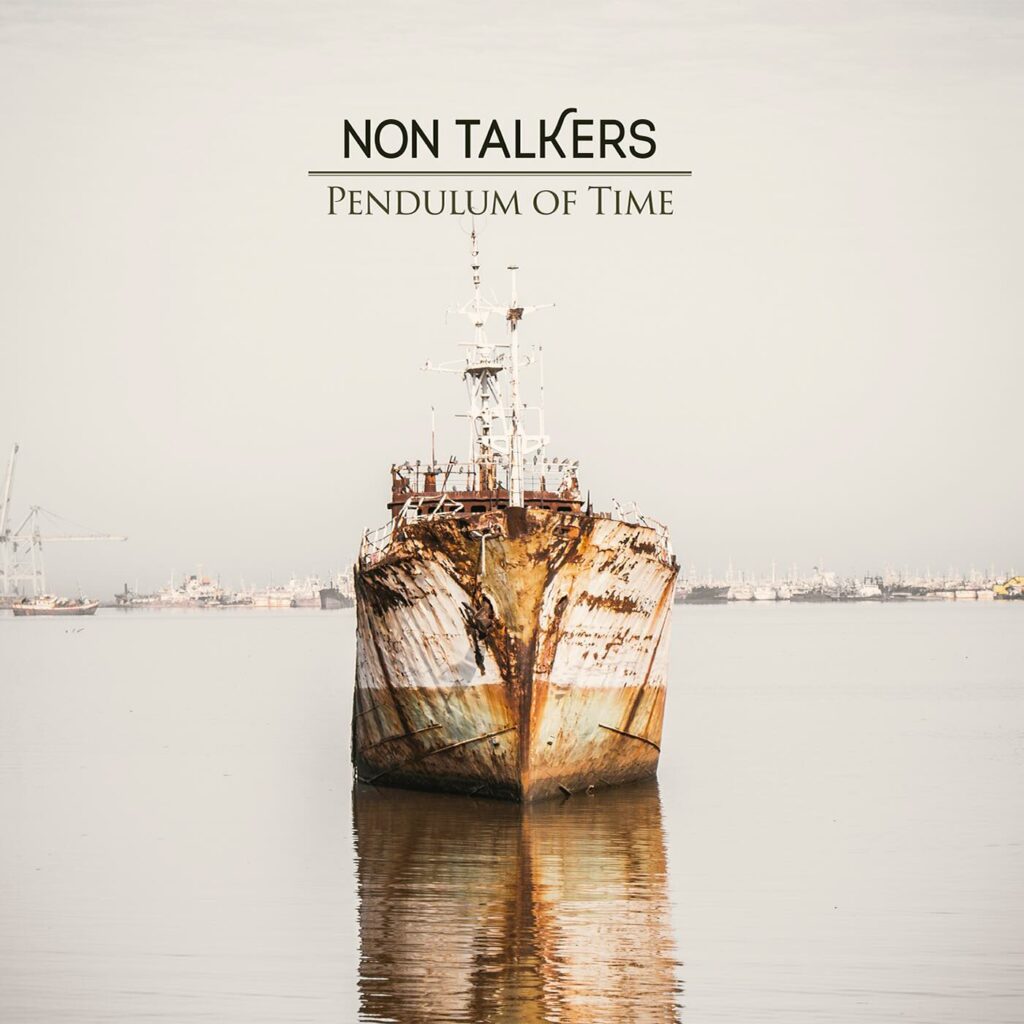 Folks, I'm talking a break from barrage of OSDM, Black Metal and Blackgaze noises for a while. While I enjoy the stuff I listened for the last few months, I think this might be a good time to wind down and listen to something light instead. So I took a time listening to an EP by Non Talkers, 'Pendulum of Time' which was released in 2019. Yeesh, apparently I missed the train for almost a year.
Pendulum of Time offers 3 tracks and the music reminds me of a good times pre-COVID019: outdoor-sy, cafe hopping and live music. To my ears, it's a laidback, feel good music supplemented by meaningful lyrics. I'd say Non Talkers is somewhere in between being a pop, folk and rock band. Obviosly their sound is very acccesible and have this insurance TVC vibe, especially the opening track 'Fire Burning in My Vein'. I guess thanks to the repeating accordion in the background, layered with dual vocals and clean, almost-Americana style guitar, it kept reminding me of TV ad lol. The second track while keeps that chill cafe vibe (imagine an open-mic night!), sends a strong message to politicians who manipulate, taking advantage, lying and cheating, the list goes on. Who knew a laidback song could project such message? It's catchy nonetheless, and I can imagine it will get audience dancing to it if played in a festival. Third track carries almost same vibe like the opening track and somehow have this busking feel. I'm sorry, this pandemic has left me tired and wanting to go out more. And this EP actually makes me feel going out for a drink and watch live show very soon (once the pandemic is over, obviously). I'd recommend to anyone who wants to feel nostalgic of days before the pandemic, when we were free and happy to go anywhere we want, have a drink, watch live music and connecting with friends!
Pendulum of Time is now available in digital format.
FFO: Jewel, Damien Rice, Anneke van Giersbergen