Cellar Vessel – Vein Beneath the Soil [Full Length, 2020]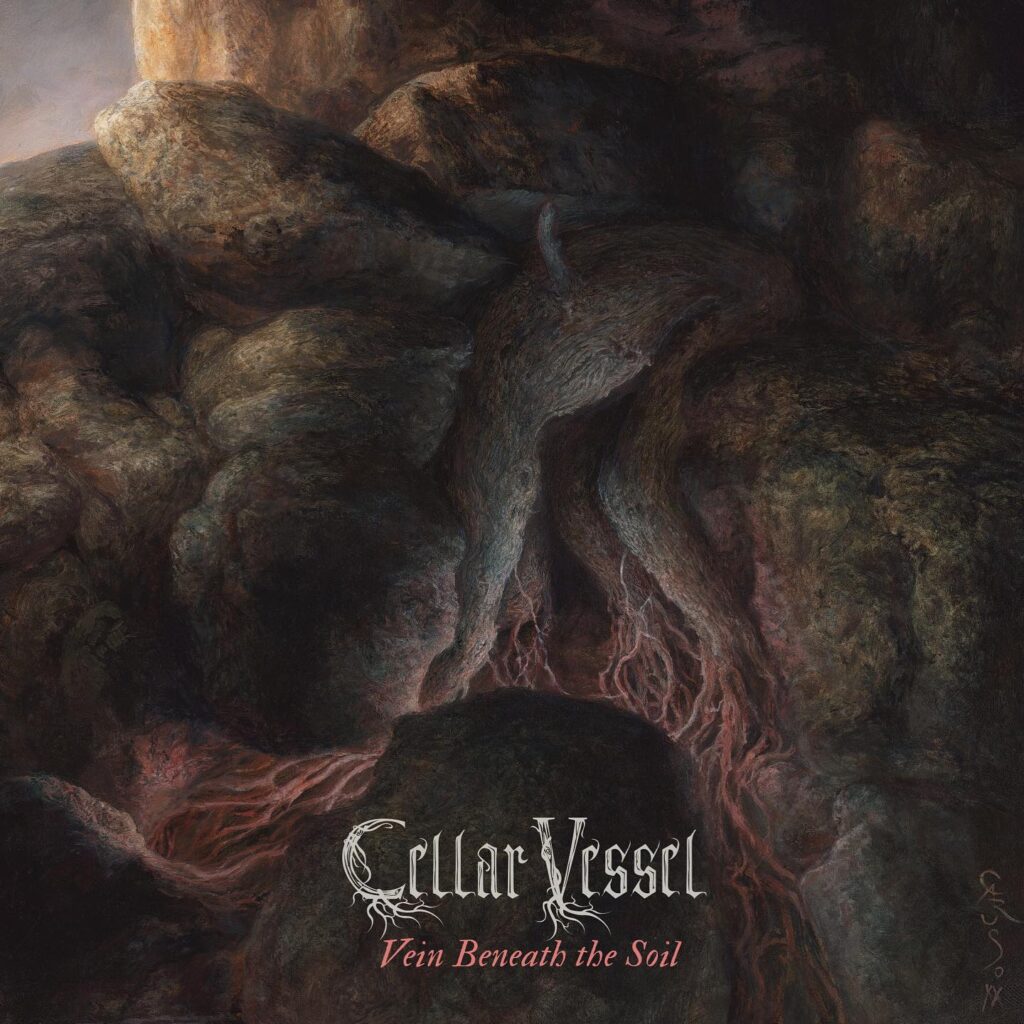 Sebagai pendengar Death Metal yang kasual, ada masanya saya rasa semak dihidangkan dengan stail yang sama. Teringin juga nak dengar terbitan yang berani dan eksperimental, seperti album penuh Cellar Vessel dari USA yang berjudul 'Vein Beneath the Soil' ini.
Mendengar trek pertama Cellar Vessel ini membuatkan saya jadi whoa, intro piano yang sinister. I better get ready. Trek-trek seterusnya saya jadi jelas yang Cellar Vessel memainkan jenis Death Metal yang Progressive dan sedikit Teknikal (sekalipun takde riffs melompat-lompat).
Apabila saya sebut Prog, saya memaksudkan Cellar Vessel memasukkan elemen non-standard ke dalam stail mereka seperti Jazz dan Flamenco, selain daripada elemen standard Progressive. Saya juga menyukai kemunculan vokal wanita dalam beberapa lagu yang memberi feel brooding. Saya turut interested dengan vibe album yang melankolik dan spacey, hasil keyboard dan atmosphere ditampilkan. Senang cakap, 'Vein Beneath the Soil' adalah well crafted dengan layer of sound saling melengkapi dan dynamic dari lagu ke lagu yang terasa berkesinambungan.
Cellar Vessel mempunyai permainan gitar yang massive dan garang, ditambah pula dengan drumming yang kental. Dengarkan sahaja paluan pedal berkembarnya yang menderu laju memandu tempo lagu. Kemudian ada pulak part bertukar Jazzy, namun tak terasa awkward. Bayangkan tengah ribut blasting dan jerit pecah tekak, tempo bertukar santai dengan tiupan saksofon bernafsu diiringi piano. Dah macam dengar Pop-Jazz 80an main kat lounge hotel pulak. So tasteful! Saya sarankan anda cuba dengarkan Cellar Vessel, dan bersedia untuk blown away. Jangan cakap saya tak beritau!
Vein Beneath the Soil kini terdapat dalam format muat turun digital.
FFO: Death, Nile, Fleshgod Apocalypse, Opeth, Xanthrochroid