MRTVI – Omniscient Hallucinatory Delusion [Full Length, 2020]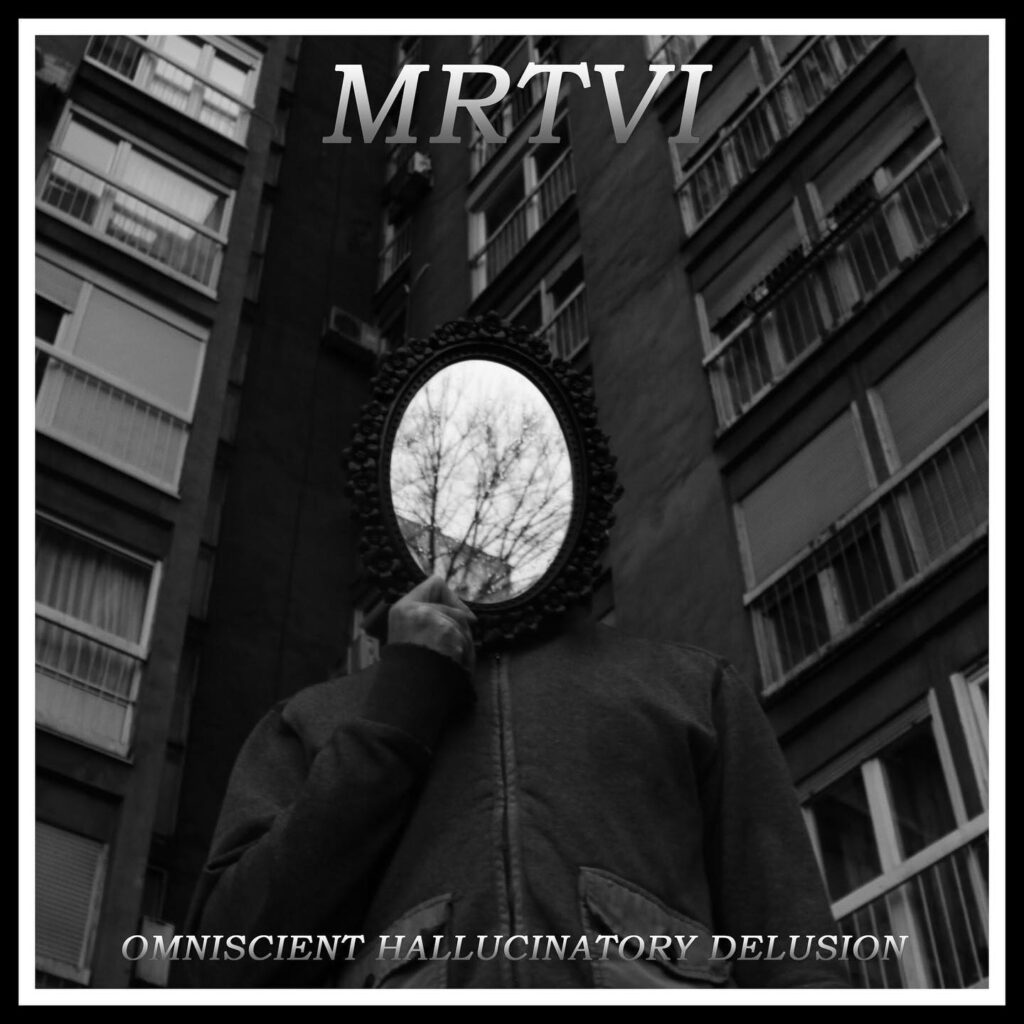 Saya berfikir selepas 2nd Wave Black Metal berakhir, banyak band yang melakukan eksperimen terhadap genre ini. Mayhem antaranya, memasukkan avantgarde dan electronics dalam The Grand Declaration of War dan in some way, revolutionized the genre. Hari ini, MRTVI dari Serbia / United Kingdom meluaskan lagi eksperimentasi terhadap Black Metal dalam albumnya Omniscient Hallucinatory Delusion yang terbit melalui Transcending Obscurity.
'Omniscient…' tidak mengikut template standard Black Metal, sebaliknya memasukkan weird, pulsating, out of place electronics dilayer bersama gitar razor thin yang herot-berot seakan mathcore. Ada masanya berstruktur seperti free jazz tapi berpesta blastbeat dan vokal parau menekan. Susah nak bezakan form lagu-lagu dalam 'Omniscient…' ni, ia seakan cuba memahami fikiran yang kacau-bilau. Jadi instead of trying to understand, saya pilih untuk just go with it. Pada saya, itu aje cara nak melayan terbitan bergaya avantgarde. Hasil kerja frontman MRTVI, Damjan Stefanović ini cukup berlainan daripada output beliau lagi satu iaitu Goddess yang nyata lebih grounded kepada Black Metal asal, manakala MRTVI adalah lebih madness, eksperimental dan free form.
Saya fikir album ini berpotensi menjadi lebih baik tetapi mungkin perlu dial down sedikit elemen-elemen yang terasa out of place, dan buat structure lagu lebih detailed. Saya okay dengan gitar yang chaotic dan penggunaan electronics yang beep sana-sini, cuma saya mahu lagu yang jelas strukturnya. Tapi jika anda gilakan Black Metal yang free from dan mind bending, saya syor anda dengan album ini.
'Omniscient Hallucinatory Delusion' kini terdapat dalam format CD dan muat turun digital.
FFO: Blut Aus Nord, Deathspell Omega, Imperial Triumphant