Moonworshipper – 13 Fullmoon Nights of Doubt [Full Length, 2021]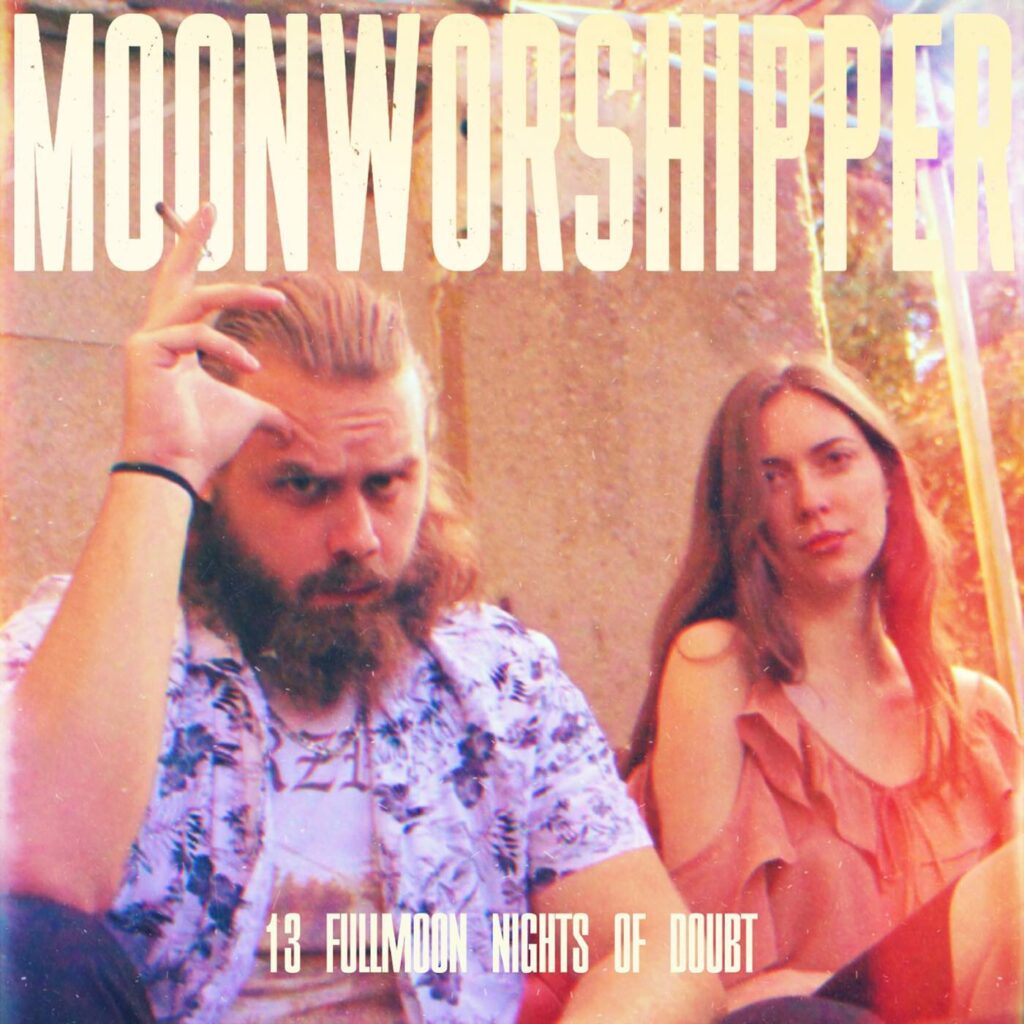 Band pelik (I mean it in a positive way) ini kembali lagi. Moonworshipper, kumpulan Avantgarde Black Metal/Depressive Pop/whatever kini kembali dengan EP terkini 13 Fullmoon Nights of Doubt yang merupakan lanjutan daripada siri terbitan Fullmoon. EP ini diterbitkan melalui Hypnotic Dirge Records.
Moonworshipper, seperti EP sebelumnya juga turut push the boundaries dalam bermuzik dengan mencampur-aduk muzik ekstrim seperti Black dan Doom Metal dengan muzik yang lebih accessible seperti Jazz, Pop dan segalanya dalam satu, menghasilkan a weird combination yang surprisingly works. Dengan build-up ambient + strings yang seakan menceritakan jiwa yang meruntun, female vocals yang mendayu-dayu mengharapkan hidup ini ada cahaya kegembiraan, diselang-seli dengan stail Jazz yang menyelit antara shift between blastbeat dram, tone gitar yang pecah dan harsh vocals yang cathartic. I can truly feel the suffering and the range of emotion that went by in the song. Ia menggambarkan jiwa yang berserabut antara keinginan untuk menerima takdir seadanya kepada marah akan ketentuan. Jika ini percubaan untuk memanifestasikan erti 'jiwa kacau', lagu ini berjaya menggambarkannya. Oh ya, EP ni ada satu lagu je.
Ini bukanlah Black Metal dalam the purest form, malah jauh sekali a Pop release, tapi pada saya EP ini conjure a theater of mind untuk saya melalui dan mengalami misery yang portrayed in the EP. Ia membuat saya heartbroken dan terasa hari saya berlalu gelap dengan lontaran feel disampaikan. EP ini adalah dramatik, miserable dan menyedihkan. Saya cukup syorkan untuk mereka yang nak delve into sadness, kemudian crawl under the blanket dan ambil emergency leave for the rest of the day.
13 Fullmoon Nights of Doubt kini terdapat dalam format muat turun digital.
FFO: Shining, Silencer, Lana Del Ray, Ulver