Lindsay Schoolcraft – Worlds Away [Full Length, 2020]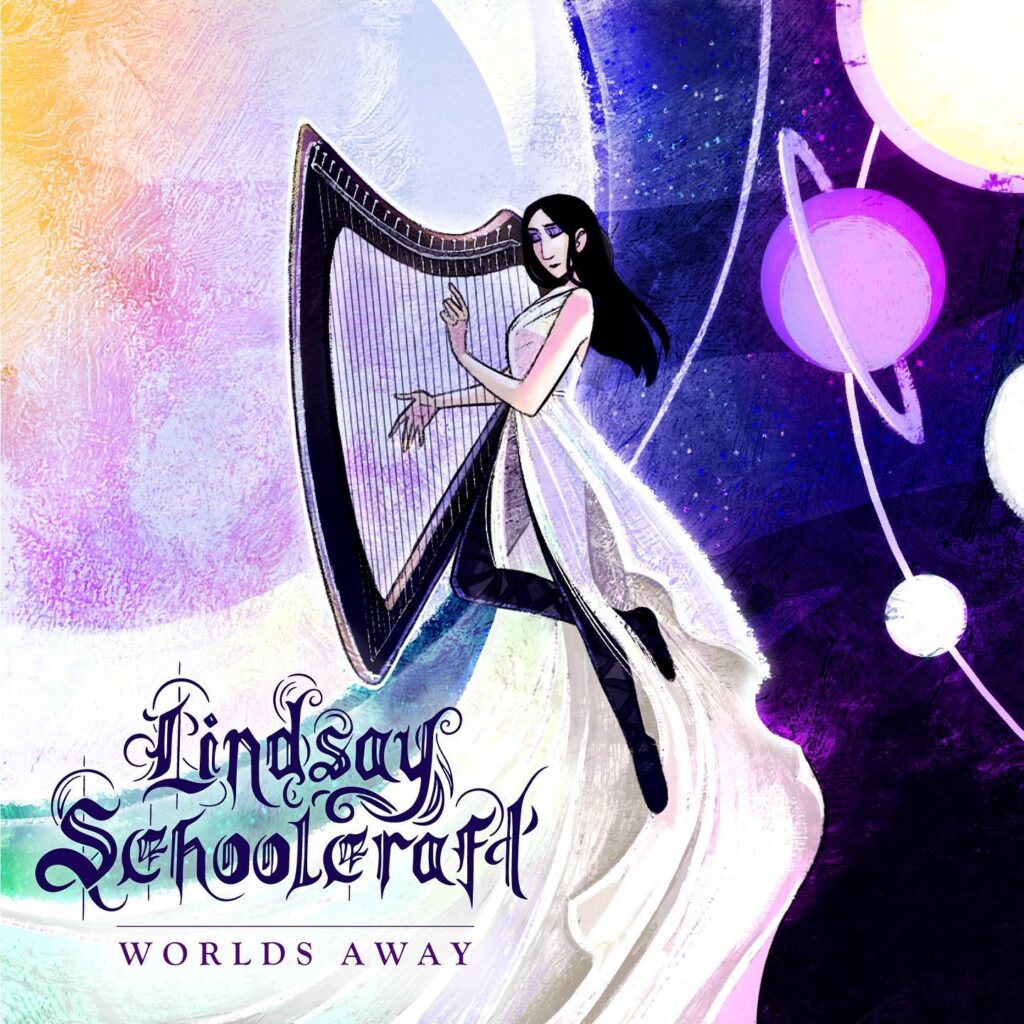 Rata-rata mengenali kerja Lindsay Schoolcraft melalui band ulung Gothic/Black Metal British, Cradle of Filth sebagai keyboardist mereka. Tapi itu cerita lama, memandangkan Schoolcraft telah keluar COF awal tahun ini dan menyambung karier solo beliau yang akhirnya melahirkan 'World Away' pada 9 Oktober 2020 melalui Cyber Proxy Records.
Melalui 'Worlds Away', obviously Schoolcraft berupaya meneroka idea dan execution yang beliau inginkan, tidak seperti sewaktu bersama COF. Album ini lebih terarah kepada pop/folk dipandu electric harp yang mendominasi dari awal sampai habis. 'Worlds Away' turut dibantu oleh Rocky Gray, bekas drummer Evanescence selain beberapa individu lain.
'Worlds Away' memberikan vibe seakan muzik tema/background untuk filem fantasi ala Neverending Story atau pun The 10th Kingdom. Ini disebabkan feel dan atmosphere yang dihidangkan cukup uplifting hasil padanan permainan harp dan alunan vokal Schoolcraft yang sedap dengar.
Kemudian saya menyedari album ini sebenarnya cukup basic; instruments yang terhad dan hanya vokal tetapi memberi feel yang cukup mendalam. Saya kira album ini dari segi produksi tidaklah bombastik, atau layered mahupun teknikal namun nailed it down nicely. Agakan saya, lagu-lagu dalam 'Worlds Away' telah lama diperam dan refined over the years menyebabkan ia tak perlukan produksi over the top untuk menyempurnakannya. Jika anda perlukan muzik yang tenang dan layan perasan after a long day, 'Worlds Away' mungkin patut anda pertimbangkan.
'Worlds Away' kini terdapat dalam format CD, pring hitam, dan muat turun digital.
FFO: Loreena McKennitt, Sarah Brightman, Mary McLaughlin