Just Before Dawn – An Army at Dawn [Full Length, 2020]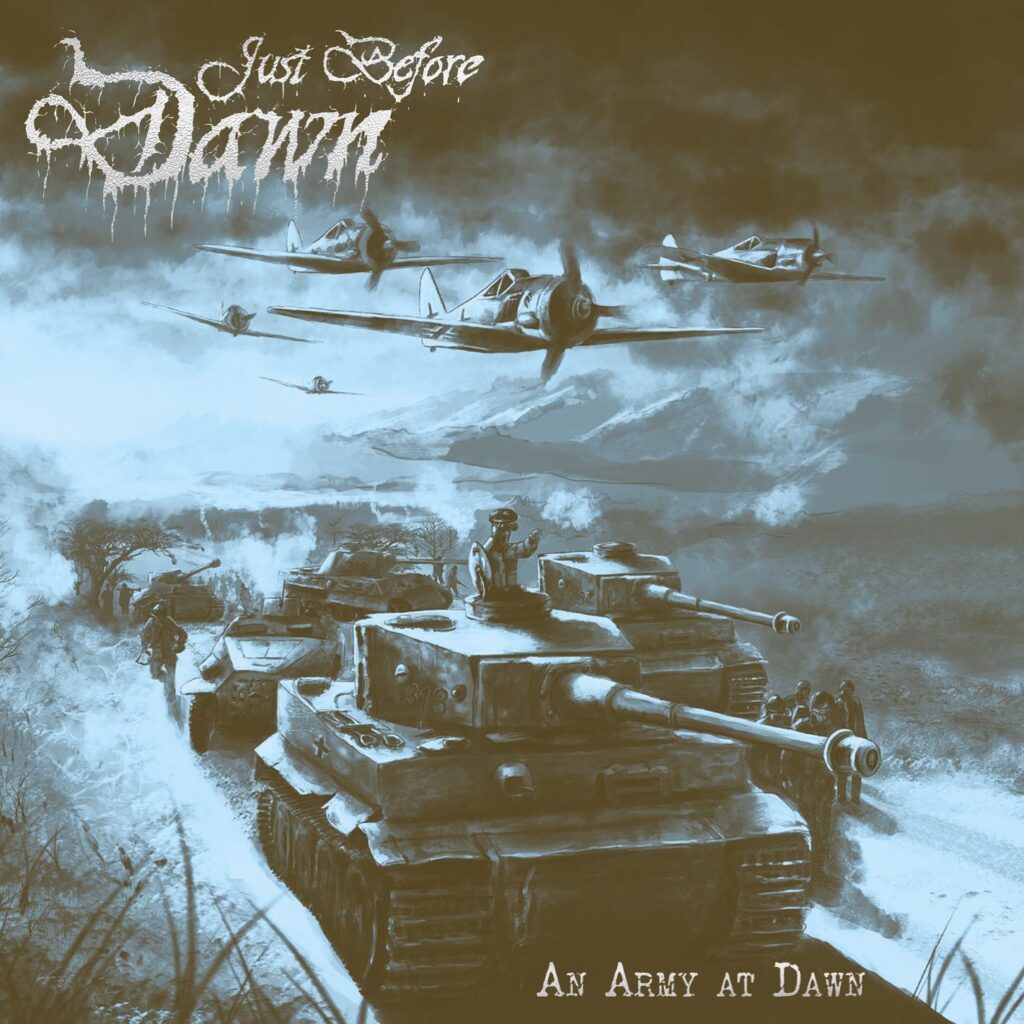 Just Before Dawn, an old school death metal act from Stockholm, Sweden recently released a new album for 2020 – An Army at Dawn. From the title itself you can expect a merciless Military Death metal with bone shattering drumstrokes along with groovy death metal licks.
Their themes revolve around warfare and genocide . The band uses the classic death metal formula : Standard B Tuning, Boss HM-2 Heavy Metal Pedal, and Mid Paced drumworks, obviously channelling the spirit of Bolt Thrower and Asphyx alike.
As an old school death metal fanatic, I can confirm some serious headbanging will occur once you listen to 8 face melting, massive sounding tracks offered by Just Before Dawn.
Overall the quality of the recording and mastering is top notch. Cymbals are clear, bass lines are noticeable, crushing riffs and the vocals are not boring, there's alway something fresh. Personally my favourite track is With Everything We Have. Blast this album in your car and your car will turn into a Tank!
Fun fact: these guys were on the same stage with our local Malaysian Death Metal hero Humiliation. Both played at Protzen Open Air Metal Fest in 2018.
An Army at Dawn is now available in CD and digital download format.
FFO: Bolt Thrower Hail of Bullets, Asphyx , Humiliation, Benediction