Invincible Force – Decomposed Sacramentum [Full Length, 2020]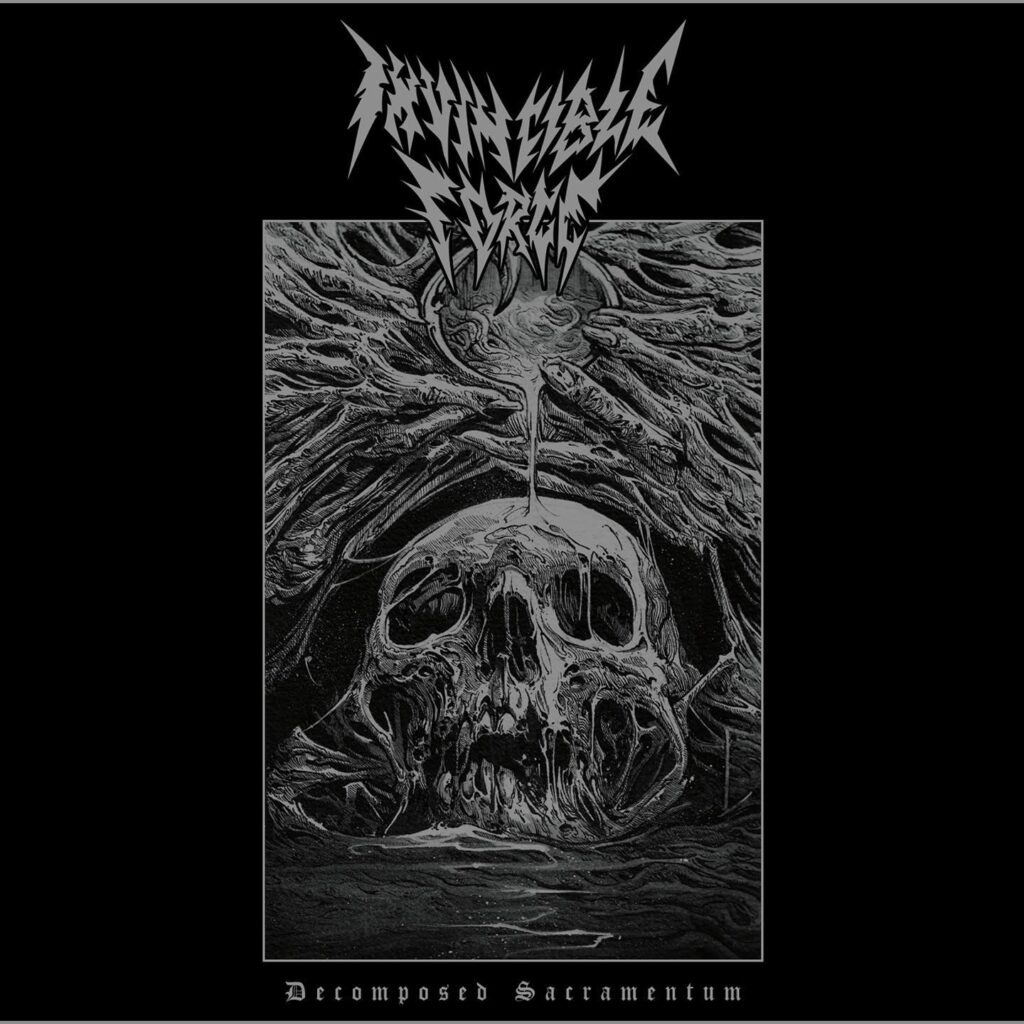 Saya tertarik dengan nama band dari Chile ini yang clearly mengambilnya daripada tajuk lagu Destruction. Kemudian saya cukup teruja apabila mendengar terbitan penuh kedua mereka berjudul 'Decomposed Sacramentum' dikeluarkan melalui Dark Descent Records.
'Decomposed Sacramentum' menghidangkan stail Black/Thrash/Death Metal yang neckbreaking speed yang kejam tak ingat melalui 9 treknya. Mengambil influences daripada Destruction (ni paling obvious), Morbid Angel, Absu dan mungkin sedikit Impiety (saya agak la). Saya menyukai the fact 'Decomposed Sacramentum' tak membuang masa pun dengan trek-trek bertempo perlahan, sebaliknya semuanya bulldoze through dengan riff-riff keras yang ngeri tanpa belas ihsan, ditambah mula dengan rapidfire machine gun drumming dengan fills yang kreatif memandu album ini. Halfway through the album, saya menyedari album ini barangkali inspired by Morbid Angel; dari permainan gitar ala Trey Azagthoth hinggalah ke hardworking drum works Pete Sandoval.
Garang dan explosive, saya berani mengatakan kebanyakan trek album ini memang headbang inducing hasil stail Death dan Thrash Metal digaulkan bersama. Ia tidaklah original, but who cares when it moves you so much to headbang and wreak havoc in the moshpit (walaupun sekadar berangan di zaman COVID-19, sorry). Peminat Death Metal stail Florida dan mungkin Tetutonic Thrash, album ini untuk anda!
Deocmposed Sacramentum kini terdapat dalam format CD, piring hitam, dan muat turun digital.
FFO: Morbid Angel, Destruction, Absu, Impiety