Ghosts of Atlantis – 3.6.2.4 [Full Length, 2021]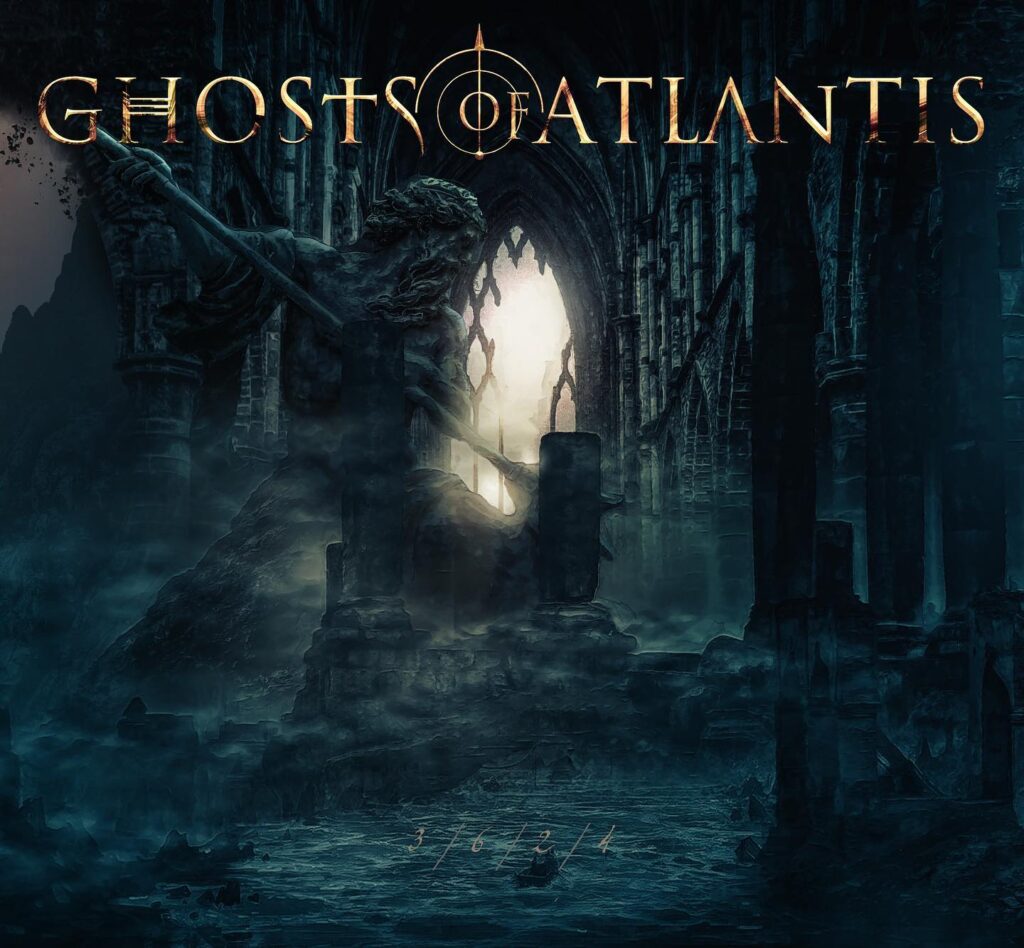 Saya jarang nak layan Symphonic Metal kecuali hasil output daripada beberapa band. Reason being, banyak terbitan yang overdo Symphony elements dan tenggelamkan bunyi Metal, selain daripada banyak yang berbunyi generic. Saya tak perlu dengar 40 klon Dimmu Borgir atau Nightwish. Ha begitulah.
Anyway, band Symphonic Black/Death Metal dari UK, Ghosts of Atlantis baru sahaja mengeluarkan album terkini mereka '3.6.2.4' melalui Black Lion Records pada 26 Mac 2021. '3.6.2.4' menghidangkan 8 trek yang kaya dengan elemen Symphonic, Melodic Black/Death serta Progressive Metal yang nyata mengambil pengaruh dari beberapa band terkemuka dunia seperti Dimmu Borgir, Fleshgod Apocalypse, Carah Angren dan banyak lagi dengan tema yang berpaksikan mitos Atlantis. Apa yang membuatkan Ghosts of Atlantis berbeza dengan lambakan band Symphonic di luar sana adalah variasi vocal delivery antara Black Metal shrieks dan epic clean vocals yang alternate sesama sendiri. Dan macam saya cakap tadi elemen Symponic tidak overpower dan memberi peluang setara kepada gitar untuk menampilkan riffs yang memorable.
Saya kira '3.6.2.4' agak sedap dilayan dengan hidangan sound yang crisp clear. Ia tidaklah original sebab obviously mengolah idea-idea lama dengan susunan baharu. Paling saya suka adalah clean vocals yang manly (sorry eh, tak mainlah whiny) dan ada masa vokal seakan jadi harmony untuk memberi feel yang glorious dan epic. Cuma saya rasakan form lagu-lagu dalam album ini terlalu formulaic dan expected, menyebabkan saya rasa nak skip beberapa lagu. Kalau asyik repeat stail sama baik kurangkan lagu saja ye dak? I could be wrong, tapi saya fikir album ini patut diberi peluang untuk dinikmati terutamanya di trek terakhir. Do it today.
3.6.2.4 kini terdapat dalam format CD dan muat turun digital.
FFO: Fleshgod Apocalypse, Cradle of Filth, Dimmu Borgir, Carach Angren