Felled – The Intimate Earth [Full Length, 2021]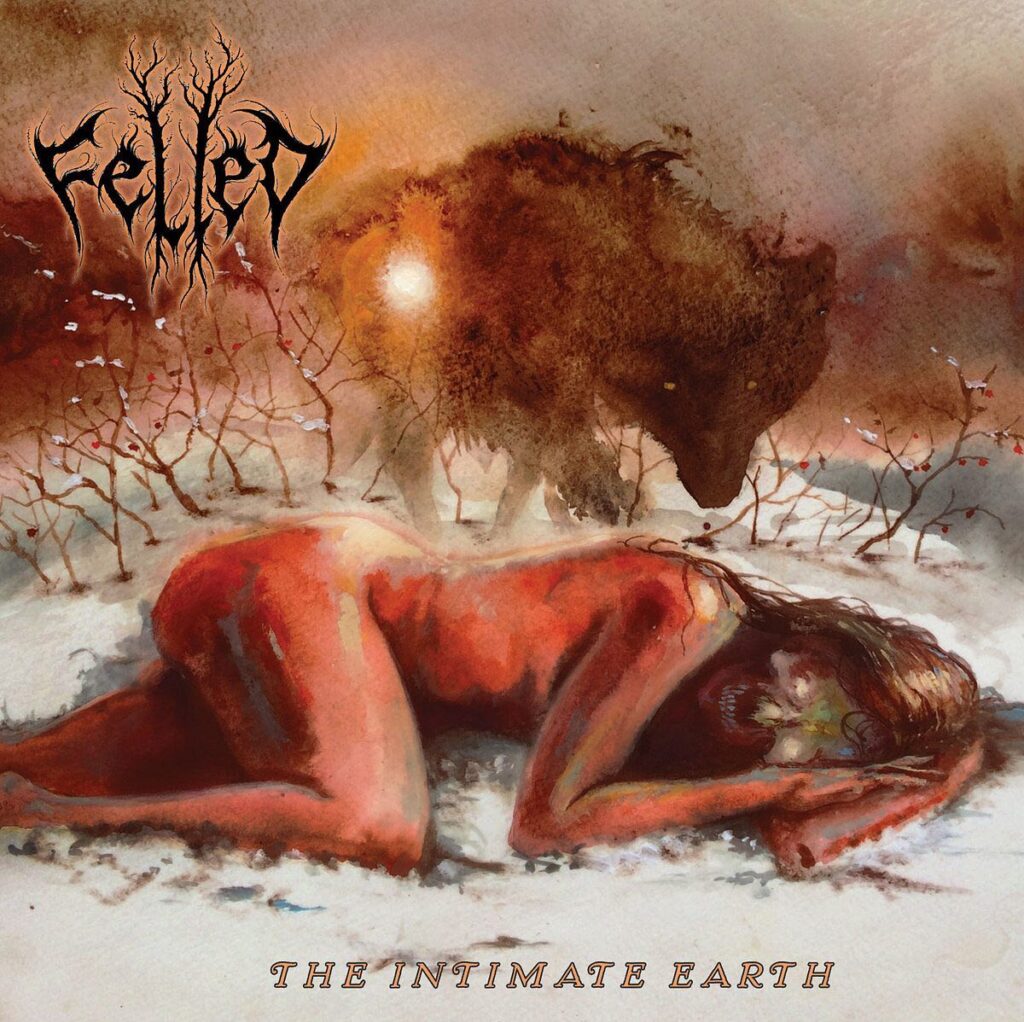 Jika ada satu perkataan yang boleh saya gambarkan tentang album sulung daripada Felled, ia adalah: Sorrowful. Saya akan terangkan mengapa. Felled adalah band Folk Black Metal dari AS yang baru saja mengeluarkan album 'The Intimate Earth' melalui Transcending Obscurity yang menawarkan 5 trek yang panjang-panjang memakan hingga 40 minit.
Saya ada menyebut The Intimate Earth sebagai album yang sorrowful. Ini disebabkan kehadiran instrumen biola yang mendayu-dayu dimainkan over furious Black Metal style. Kira ada kontras la ni. Ia juga memberi feel Chamber music dan sedikit Classical memandangkan vibe yang permainan biola ini mainkan mempunyai feel yang rustic dan lama tapi mampu untuk sama laju dengan permainan gitar. Manakala bahagian muzik Felled yang lain memainkan Black Metal yang pekat dengan rage dan penuh agresif.
Gabungan sound biola dan Metal mengingatkan saya kepada Dark Lunacy dan My Dying Bride; kedua-dua band membawakan sound yang sedih-sedih namun agresif pada masa yang sama. Ia juga membawa vibe pagan Metal dari segi arrangement dan juga kualiti rakaman yang sedikit mendap: gitar yang buzzing, vokal terkebelakang. Kualiti rakaman dram berbunyi organik dengan disunting minimum. Malah mengingatkan saya kepada Panopticon yang dramnya berbunyi rabak dan organik, terutamanya bass drum. Namun saya tetap menyukai stail mereka yang distinctive daripada band-band seangkatan mereka, yang ketika ramai sibuk nak jadi Atmopsheric/Post Black Metal, mereka selamba bermain Folk Black Metal. At least saya ada alternatif untuk didengari bila dah bosan. Anda patut check out Felled!
The Intimate Earth kini terdapat dalam format CD, piring hitam, dan muat turun digital.
FFO: Agalloch, Panopticon, Falls of Rauros, Ulver, My Dying Bride, Dark Lunacy