Qrixkuor – Poison Palinopsia [Full Length, 2021]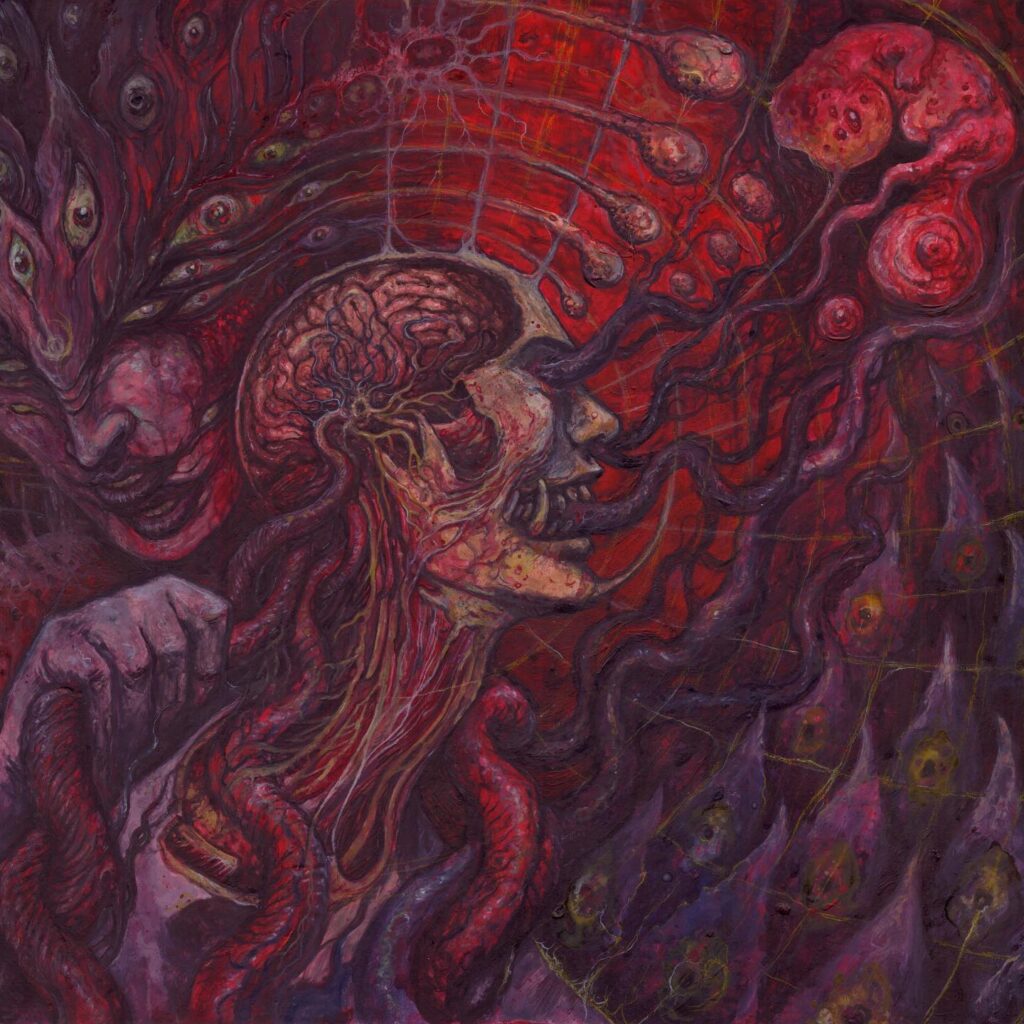 Ini adalah antara releases yang terrifying untuk tahun ini, dan saya akan terangkan mengapa. Qrixkuor adalah unit Black/Death Metal (saya agak) dari United Kingdom yang baru saja mengeluarkan album penuh sulung mereka berjudul Poison Palinopsia melalui Dark Descent Records dan Invictus Productions.
Qrixkuor mengingatkan saya kepada band-band yang memainkan Black/Death Metal yang murky, cavernous, dan jijik hasil daripada atmosphere yang terrifying dan disorienting. Ditambah pula dengan duration lagu-lagu yang berjela panjangnya, iaitu 24 minit setiap lagu dan hanya mempunyai 2 lagu. Gila betul nak hadap Black/Death Metal long form sebegini. The album is meant to shock and terrify you with its continuous nightmarish sonic torture in the form of Black/Death Metal assault. For some reason, ia bukan saja buat saya uncomfortable, tapi juga terasa bagaikan paranoid. Gitar yang mempuntai tone yang thick dan dram yang grinding, ditambah dengan murky inhuman vocals buat saya cukup menikmati hidangan berintipatikan kemusnahan ini. Memandangkan setiap lagu mencapai hingga lebih 20 minit, anda akan mendapati dynamic lagu berubah-ubah dari crawling pace ke tahap laju nak mampus dengan drum blasting yang menggila diselangi dengan atmosphere bergaung tak bertepi. Hilang waras dibuatnya, in a good way.
Pada saya, Poison Palinopsia is not for everyone. Ia panjang dan meleret kepada feel yang terrifying. Probably dragged longer than it should. Saya tetap menghargai kemahiran mereka menulis dan execute album yang cukup garang memandu sound Black/Death Metal yang unconventional. Too long for me, but perhaps it'll grow on me over time.
Poison Palinopsia kini terdapat dalam format CD, piring hitam, kaset, dan muat turun digital.
FFO: Lvcifyre, Teitanblood, Portal, Blasphemy