Faceless Burial – Speciation [Full Length, 2020]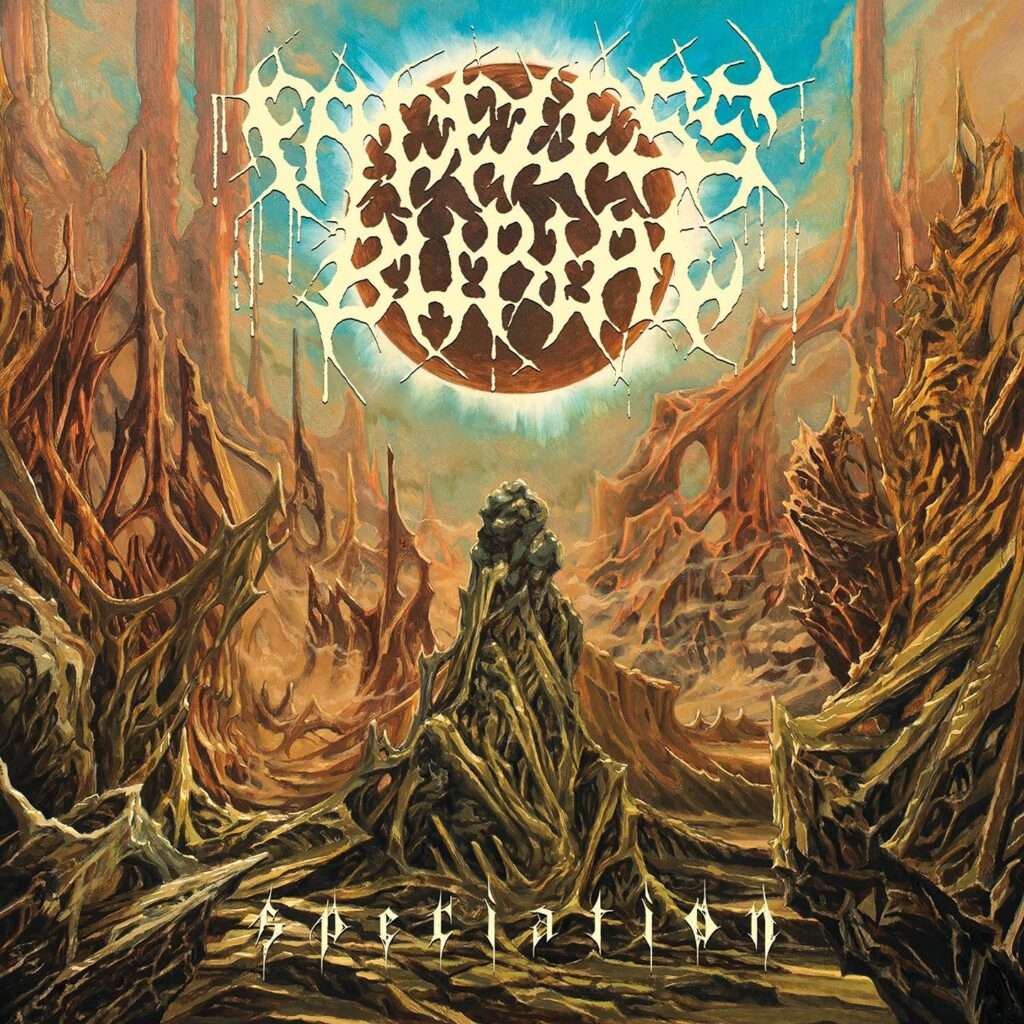 Australia banyak menghasilkan band-band Metal yang berkualiti kebelakangan ini terutamanya dari genre Death Metal. Faceless Burial adalah antara wajah generasi Metal terkini Australia. Speciation merupakan album penuh terkini mereka yang diterbitkan oleh Dark Descent Records dan Me Saco Un Ojo Records.
Speciation menawarkan sound dan gaya Death Metal US 90an yang berbau Morbid Angel, Cannibal Corpse, dan Incantation yang kita sedia maklum; kotor, pantas, tajam dan garang. Ada masanya riffing mereka terasa rumit, massive, ada juga ada feel Cavernous Death Metal dan terrifying, terutamanya vokal yang seperti kacukan George Fischer (Cannibal Corpse) dan The Curator (Portal) dihiasi percussion yang agresif tanpa perlu berpesta hyperblast.
Saya menyukai padanan instruments dan vokal yang cukup baik. Cukup rasa dan tak terasa overdone. Ia garang, namun tidaklah ribut sangat, dan kaya dengan stail permainan yang membangkit nostalgia Death Metal US 90an, terutamanya gitar yang berinspirasikan Trey Azagthoth dan dram yang ribut bagaikan Pete Sandoval (tiada trigger!).
Ini terbitan yang garang tanpa perlu over the top. Semestinnya Speciation banyak mengambil inspirasi Death Metal US, malah ada masanya terasa replicate Morbid Angel di beberapa tempat, namun saya masih boleh melayannya tanpa banyak soal kerana it's done nicely.
Speciation kini terdapat dalam format CD dan muat turun digital.
FFO: Incantation, Morbid Angel, Cannibal Corpse.