Ewigkeit – Out of the Woods [EP, 2022]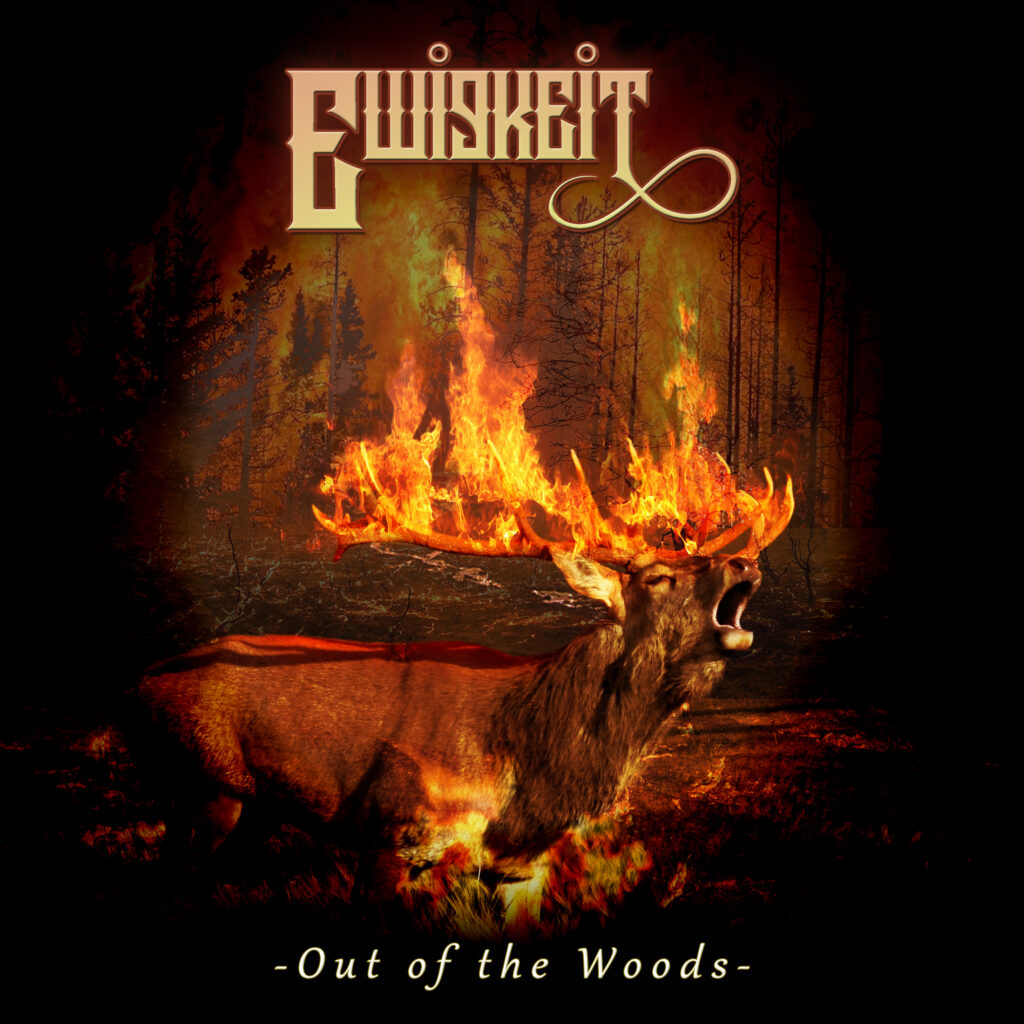 Saya baru lepas dengar EP terbaharu band Progressive/Experimental Metal England, Ewigkeit. EP yang berjudul Out of the Woods yang dikeluarkan melalui Death to Music Productions ini sebenarnya buat saya macam keliru, hence the reason I'm labelling it as Prog Metal walaupun ada traces Black Metal di beberapa tempat. Ewigkeit bukanlah band baharu memandangkan mereka wujud semenjak pertengahan 90an dan melalui beberapa evolusi gaya muzik dan yang terkini menampakkan sisi eksperimental mereka.
Out of the Woods menjamu pendengaran dengan permainan gitar yang melodik dan harmonic vocals yang mempesona mengingatkan saya kepada Borknagar dan Funeral (era vokalis lelaki) yang mournful namun manly. Dram memberikan rentak yang padat dan tepat, sekali-sekala membedil pedal berkembar. Personally, saya merasakan vokal dalah kekuatan terbesar Ewigkeit yang memandu EP ini dengan suara yang macho dan bertenaga (kadang-kala ada screaming menyelit); kontras kepada muziknya yang crushing. Ye lah, selalunya Metal yang ekstrim ni vokal kena meraung bagaikan kuda beranak, tapi ini merdu berlemak didengar. Ditambah pula dengan riffs yang memorable lagi masuk ke dalam pendengaran. Untuk sekali-sekala melencong daripada yang biasa saya dengar, Out of the Woods adalah pilihan yang menarik untuk didengar.
Out of the Woods kini terdapat dalam format digital streaming.
FFO: Borknagar, Funeral, Woods of Ypres, Amorphis